Weekly Auctions of Exceptional Items
Nordoff-Robbins Music Therapy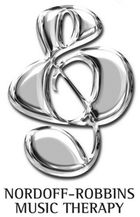 Nordoff-Robbins Music Therapy
About Nordoff-Robbins Nordoff-Robbins Music Therapy is a charitable foundation (charity Nº280960) which provides music therapy for children and adults in need, training for people who want to become music therapists or further their education, research, and fundraising for the charity. Nordoff-Robbins Music Therapy provides therapy throughout the UK and across the world. In the UK, we continue to expand and develop our services. In addition to the National Centre in London, there are regional bases in Inner London, South East, North West, Central West, South West, Central East, North East and Northern Ireland, as well as a sister charity in Scotland. At the Nordoff-Robbins Music Therapy National Centre in North London alone, up to 200 children and adults receive music therapy weekly, and the 30 music therapists who work within the Outreach projects nationwide provide over 700 music therapy sessions each week. © Nordoff-Robbins Music Therapy Nordoff-Robbins music therapists practice across the world and there are Nordoff-Robbins training programmes in Australia, New York, Germany and Scotland and a collaborative programme in South Africa. We collaborate with partner organisations in health, education and social care to support the work of our team of Outreach music therapists, who provide music therapy in over 50 institutions in 8 regions in the UK and Northern Ireland. Fundraising The Nordoff-Robbins Fundraising Committee is responsible for the majority of the money which enables the Charity to meet its running costs. Funds come from sponsors and the support of the music industry, as well as other organisations and individuals. The Charity receives no statutory funding. Dedicated fundraisers and supporters strive to secure the future and much needed expansion of the work. What is Music Therapy? Music Therapy is recognised throughout the world as a powerful force for transforming lives. In 1999 Music Therapy became a registered profession with the Council for Professions Supplementary to Medicine, now the Health Professions Council, an acknowledgement that Music Therapy is respected and established within education, social services and health care. The Nordoff-Robbins Approach The Nordoff-Robbins approach to music therapy developed from the pioneering work of Paul Nordoff and Clive Robbins in the 1950/60s. It is grounded in the belief that everyone can respond to music,no matter how ill or disabled. The unique qualities of music as therapy can enhance communication, support change, and enable people to live more resourcefully and creatively. "Music is universal in that it can encompass all heights and depths of human experience, all shades of feeling. It can lead or accompany the psyche through all conditions of inner experience, whether these be superficial and relatively commonplace or profound and deeply personal." A MUsic Therapy session with Julia Usher © Nordoff-Robbins The basis of the Nordoff-Robbins approach to music therapy is the use of clinical musical improvisation to reach even the most profoundly isolated and troubled human beings. Music has the power to touch us all deeply and this power is used in music therapy. Through improvising and creating music together, a trusting relationship is built up as the therapist helps the child or adult to find renewed self confidence, self esteem and improved quality of life. "The overall aim of music therapy is to actively engage individuals in their own growth, development and behavioural change and for them to transfer musical and non-musical skills to other aspects of their life, bringing them from isolation into active participation in the world. We create music through improvisation or composition specifically to meet the needs and capabilities of our clients". Our History Below is a brief time-line that charts the major events in the development of the Nordoff-Robbins Music Therapy charity. December 2007 sees the publication of a new illustrated book detailing the inspiring history of Nordoff-Robbins Music Therapy, written by Fraser Simpson, the charity's Communications Manager. Click here for details. 1958: Paul Nordoff, a pianist and composer, and Clive Robbins, a special education teacher, met and discovered that they shared a passionate desire to use music to reach the most vulnerable children. For the next 14 years, with research funding, they devoted their lives to helping these children express themselves and communicate through music. 1974: The first full-time Nordoff-Robbins training programme in music therapy was held at Goldie Leigh Hospital in South London. 1976: The inaugural Silver Clef Awards Luncheon was held to raise funds for Nordoff-Robbins Music Therapy. The Silver Clef event is now regarded as an important part of the annual music calendar and continues to enjoy the enthusiastic support of the UK music industry. 1980: Nordoff-Robbins Music Therapy became a registered charity. 1981: The Charity opened its first Music Therapy Centre, located in Leighton Place, Kentish Town. This was the first Music Therapy centre to open in the UK. 1991: The specially designed new Nordoff-Robbins Music Therapy Centre, converted from a disused power station, was opened in Lissenden Gardens, North London by the Duchess of York. 1994: The two-year Master of Music Therapy (MMT) degree programme was launched. 2005: Nordoff-Robbins Music Therapy celebrated its 30th anniversary. Today the charity has established itself as the largest music therapy charity in the UK, annually providing over 30,000 sessions for children and adults at over 50 projects throughout the UK. Nordoff-Robbins has also expanded beyond the UK, to become a globally recognised provider of effective music therapy. There are Nordoff-Robbins music therapists working in many countries throughout the world, and Nordoff-Robbins training programmes in the USA, Germany, South Africa and Australia.
Upcoming Auctions from Nordoff-Robbins Music Therapy
Nordoff-Robbins Music Therapy has no upcoming auctions. auctioneer to hear about new auctions.
Past Auctions from Nordoff-Robbins Music Therapy