Weekly Auctions of Exceptional Items
MODERN ART, COLLECTIBLES & ASIAN ANTIQUES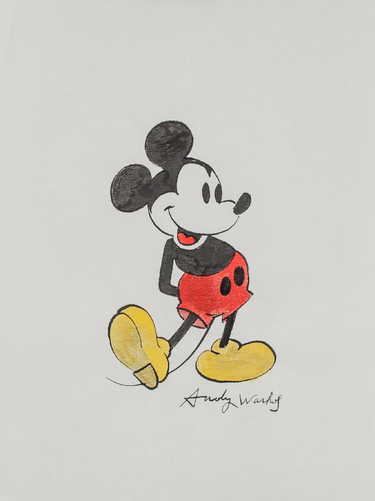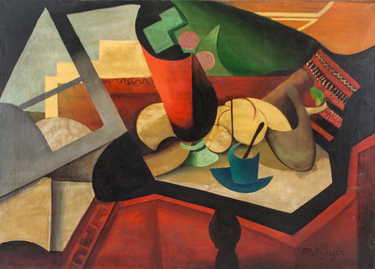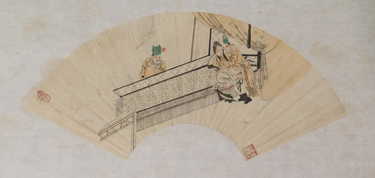 Thu, Apr 25, 2019 6:00 PM GMT
MODERN ART, COLLECTIBLES & ASIAN ANTIQUES
888 Auctions presents a collection of 449 items up for auction: Paintings and Textiles: Lot 1-262 Snuff Bottle: Lot 263 Stone, Nephrite and Jadeite: Lot 264-293 Jewellery, Gems and Watches: Lot 294-317 Money, Medals and Stamps: Lot 318-377 Metalware, Wood and Natural History: Lot 378-399 Ceramics: Lot 400-418 Furniture and Misc: Lot 419-449
You'll have to register before you can place bids in this auction. This auction has already started, so you might want to hurry!
Auction Information
Preview
PREVIEW Monday, April 22: 10AM-5PM Tuesday, April 23: 10AM-5PM Wednesday, April 24: 10AM-5PM Thursday, April 25: 10AM-1PM Contact us at support@888auctions.com for specific item inquiries.
Buyer's Premium
22% up to

$100,000.00

22% above

$100,000.00
Terms & Conditions
888 AUCTIONS INC. TERMS AND CONDITIONS OF BUSINESS 1. YOUR ACCEPTANCE OF THIS AGREEMENT Please read these Terms & Conditions of Business (the 'terms') carefully. These terms apply to and govern your dealings with 888 Auctions Inc., including its employees, agents, officers and directors (collectively the 'Auction House' and/or 'us' and/or 'we'), whether in person, by proxy, through an agent, or through 888auctions.com (the 'website') or some other platform used to access the website, i.e. Liveauctioners.com. These terms apply, but are not limited, to consignors of goods, auction bidders (whether in person, by proxy, online or other), buyers, users of the website, in person in store customers and/or other parties to whom we enter into a commercial relationship in furtherance of our business. In entering into business with us, you agree that you understand these terms, have no objections hereto, and agree to be bound. These terms govern your transactions with us along with your use of our website and its contents, as well as any products and/or services transacted with us. These terms also govern your use or accessing of our website and its products and services, including but not limited to visiting, logging on to your account, browsing, adding a lot to your watch list, registering a bid, bidding, requesting e-flyers, ordering a catalogue, purchasing, or otherwise using the website (the "Services") you signify your acceptance and agreement, and the acceptance and agreement of any person you purport to represent (and for purposes of this agreement, "person" includes any type of incorporated or unincorporated entity, including your employer), without limitation or qualification, to be bound by this agreement, and to comply with all applicable laws and regulations, and you represent and warrant that you have the legal authority to agree to and accept this agreement on behalf of yourself and any person (such as your employer) you purport to represent. If you do not agree with each provision of this agreement, or you are not authorized to agree to and accept this agreement, or you do not have the legal authority to agree to and accept this agreement, you may not use the website or enter into a transaction with us or through us, i.e. placing bids at auction, consigning goods to us, buying goods from us etc. 2. CHANGES TO THIS AGREEMENT These Terms and Conditions are current as of the date of at the bottom of this agreement, but are subject to revision by us at any time, without notice. Each time you enter into a transaction with us, or use our web site, you should review the current terms of this agreement. For each transaction and/or visit to our web site, you agree to be bound by the terms and conditions then in force. You may not change, supplement, amend or assign your rights or responsibilities under this agreement in any manner. It is our express intent that any changes to this agreement be in writing, and evidenced by writing. 3. MISPRINTS AND ERRORS, PRICES AND PURCHASES We endeavour to provide current and accurate information on the website and in our Catalogues. Nevertheless, misprints or other errors may occur. Accordingly, we reserve the right to change the prices, listed fees and charges at any time, without notice or liability to you or any other person. Also, we cannot guarantee that the Services advertised on the website will be available when a bid is submitted, or a lot is purchased, or at any relevant time. Accordingly, we reserve the right at any time to reject, correct, cancel or terminate any Services or other request. We reserve the right to refuse to accept any request for products and/or services, notwithstanding any course of dealing between the Auction House and you in the past. 4. BIDDING AT AUCTION AND PURCHASING AT RETAIL In purchasing items, either at retail or at auction, you further agree to be bound by the following terms: a) You are responsible for reading the full item listing, examining, inspecting, making arrangements for inspection or otherwise fully satisfying yourself as to the authenticity, condition and provenance, if any, of each lot upon which you place a bid, and acknowledge that you have not relied upon any representation made by us, our employees, officers, directors or agents. b) You acknowledge that in placing a bid, you are extending an irrevocable offer to enter into a legally binding contract for purchase, and that a legally binding contract to purchase is formed when such bid is either the winning bid, or is otherwise accepted by us. You acknowledge that we are entitled to payment in full immediately upon acceptance, and that we may immediately submit the charges to your credit card if on file. You further acknowledge that ALL SALES ARE FINAL WITH NO REFUND, NO EXCHANGE AND NO STORE CREDIT. c) While the Auction House has endeavoured to catalogue and describe correctly each lot to be sold, such representations merely reflect our opinion, are cursory in nature, and as such, are not to be relied upon in making purchasing decisions. You acknowledge that errors may include, but are not limited to, the catalogue or contents therein, lot description or other descriptions of the physical condition, trueness of the photographic image used in the online lot description or catalogue, medium, importance, authorship, origin, age, size, attribution, genuineness, authenticity, provenance, exhibitors, literature or historical relevance of any lot or item contained therein, and as such, the Auction House shall not be liable for any such errors or omissions. Measurements on paintings are approximate only and are of image size. Further, the absence of description regarding an item or the failure to note a flaw or defect in an item does not imply that the lot is in perfect condition or free from defects, wear and tear, modification, alterations or other imperfections. Unless noted, all items have some amount of wear and tear, scratches, nicks, missing stitches or other imperfections, corresponding to their age and use. No statement made by us, whether written or oral, shall be deemed as a warranty, representation or condition. No sale will be set aside on account of any imperfection, regardless of whether noted. Each lot is sold "AS IS", "WHERE IS," "WITH ALL FAULTS" and "WITHOUT RECOURSE". Each and every lot is sold by us with all faults and defects and with all errors of description and is to be taken and paid for whether genuine and authentic or not and no compensation shall be paid regarding any imperfection, fault, damage or other defect. It is the responsibility of the buyer to determine the authenticity and condition (and to otherwise fully satisfy themselves) of each item prior to making a bid (or prior to purchase for those items listed by us for sale), and should the buyer lack the appropriate skills and knowledge, the buyer shall, at their expense engage an expert in determining authenticity, prior to purchase. No transaction shall be set aside on the basis that the buyer later determined any such item purchased to not be authentic, or have other fault or flaw, and all parties agree that each such sale shall have been intended by the parties to be for a "novelty or replica item," without regard to the description or image used, price actually paid or the market value of same (including the difference between the market value of the item as understood by the buyer, and the actual market value determined after proper inspection). Should the buyer place a bid or otherwise buy an item or lot without having satisfied themselves as to authenticity, condition or any other factor set forth in this subparagraph, the buyer shall be deemed to have intended to purchase a "novelty or replica item." In such case, the buyer agrees to waive any claim or defence alleging inadequate consideration. To be clear, the buyer assumes all risks relating to the authenticity and condition of items, along with the other factors set forth herein, and agrees to hold the Auction House harmless in regard to same. The company make no representation or warranty and accepts no liability whatsoever to the seller, the buyer, or any third party in respect of the availability or issuance of valid import and export permits or the existence or exercise of pre-emption or other rights to purchase by governmental or regulatory authorities anywhere. All authorship of paintings in this catalog are described according to the following terms: By [Artist Name]: In our opinion, the work is by the artist. Attributed to [Artist Name]: In our opinion, the work may be ascribed to the artist on the basis of style, but there may be some question as to actual authorship. In the manner of [Artist Name]: In our opinion, the work was executed by an unknown hand, but was designed deliberately to emulate the style of the artist. After [Artist Name]: In our opinion, the work was executed by an unknown hand, but is a deliberate copy of a known work by the artist. Circle of [Artist Name]: In our opinion, a work of the period of the artist showing his influence, closely associated with the artist but not necessarily his pupil. Follower of [Artist Name]: In our opinion, a work by a pupil or a follower of the artist (not necessarily a pupil). American, 19th century: In our opinion, this work was executed by an unknown hand, and can only be identified by origin (i.e., region, period). Bears signature: In our opinion, the signature on the artwork may be spurious. Apocryphal: Of doubtful authenticity. d) You expressly acknowledge that the contents of our website and/or catalogs and/or other promotional material, including, but not limited to lot descriptions, does not constitute advice or a recommendation. You expressly acknowledge that you have a responsibility to seek professional third party advice and recommendations before acting, at the risk of overpaying for a "novelty item" or otherwise not receiving the item you had thought you were bargaining for and purchasing. You expressly acknowledge that you have not acted, or omitted to act based on any information provided by us. As noted above, we list items as we understand them to be, based on our opinion and what we are told by the sellers of each item, and sometimes we are fooled or otherwise get it wrong. e) All descriptions appearing on-line are subject to any variation announced by the auctioneer, on-line or otherwise, prior to the time of sale. No representation is made in respect to any copyrights available to any purchaser. All prospective purchasers shall have an opportunity to inspect all lots prior to the time of the auction and it is recommended that they do so. Purchasers assume all risks by failing to inspect and/or have items and/or lots properly authenticated prior to purchase. Nothing within this contract shall limit the purchaser's recourse against an expert retained by them to determine authenticity. We are an auction house and/or small collectibles store only, and are unable to, and do not, guarantee the authenticity of any items listed for sale, or the condition of same, whether at auction or retail. f) Estimates of item value are merely that, and are intended to help prospective purchasers estimate what amount of money that might be required for the purchase of a particular lot. The lower estimate may represent the reserve price, and the price at auction will not be below that amount. Estimates do not include the Buyer's Premium. Estimates are subject to revision at any time, and are in no way definitive. g) The auctioneer and 888 Auctions Inc. have the right to withdraw any item from bidding at any time, for any reason, and/or to divide any lot, or to combine any two or more lots, in their sole discretion. Likewise, the auctioneer and 888 Auctions Inc. have the right, at their discretion, and without penalty, to default or cancel any sale in the event of an error or dispute. The auctioneer has the right to refuse and/or reject any bid and to advance the bidding and set bidding increments, at his absolute discretion. The highest bidder accepted by the auctioneer shall be the purchaser. If any dispute should arise between bidders, or in the event of any doubt on the part of the auctioneer as to the validity of any bid, the auctioneer may, at his discretion, determine the successful bidder, or he may reoffer the lot, and in making this determination, the auctioneer shall have absolute discretion. The auctioneer will also have full discretion to reopen the bidding, cancel any sale and/or re-offer or resell the property. Should a dispute arise after the auction, our sale record is conclusive. Further, the purchaser acknowledges that invoices generated during the sale or shortly after may not be error free, and are subject to review to correct errors. h) The purchaser will be the highest bidder for the lot accepted by the auctioneer and will thereupon pay the full purchase price, including the buyer's premium and all applicable taxes. i) Each lot sold at auction is subject to a buyer's premium of 20% on top of the purchase and/or hammer price, payable by the purchaser, and shall form a lien and first security interest on any such item purchased. j) The purchaser shall, at the time of opening an on-line account and at the time of registering and placing a bid, make available to us, the name, address and telephone number of the purchaser and make payment as aforesaid. Also, if the required payment is not complied with, we may assert a lien and first security interest on any works purchased by the purchaser and any funds owing by us to the consignor and in addition to all other remedies we may have. In our sole discretion, we may resell any of the lots affected without notice to the original purchaser and in such case the original purchaser shall be responsible to us and the consignor for: (a) any deficiency in price between the resale amount and the amount that should have been paid by the original purchaser, (b) reasonable charges for storage, (c) any excess commission which would have been earned by us had the original sale been completed in full, and (d) such additional fees and charges as may be reasonably incurred by us. k) Risk of damage/loss is conveyed immediately after retail sale or upon receipt of payment (including waiting for a cashier's cheque to clear) after a successful bid at auction, as the case may be, and buyers are encouraged to immediately (after payment) remove such items from the premises and/or to secure their own insurance on same. While we will try to handle and store items left at our facility after sale, we disclaim all liability for loss or damage to those items, from all causes, including specifically our own negligence, or the negligence of those for whom we are at law responsible. If shipping is necessary, buyer shall make all arrangements for shipping, and pay all associated charges. Buyer is solely responsible for purchasing insurance on each item purchased. l) Each lot offered for sale may be subject to an unpublished reserve in consultation between the consignor and us. The auctioneer may bid on behalf of the consignor. We also, as a service, may provide absentee order bids for purchasers who cannot participate in the on-line auction. We shall attempt to execute the absentee bid at the lowest possible price taking into account the reserve price and other bids. If identical bids are left by two or more parties, the first bid received by us will take priority. We shall not be responsible for errors or failures to execute such bids. m) Arrangements for absentee bidding can be made by completing and submitting the Absentee Bid Form by 5:00 pm the day prior to sale day. This form can be obtained by emailing or calling our office. The Absentee Bid Form must contain your credit card number. We will endeavour to see that all absentee bids are executed in a fair, competitive and confidential manner, but we are not responsible for the failure to execute a bid, nor for any losses incurred thereby. Where appropriate, written bids will be rounded down to the nearest amount consistent with the auctioneer's bidding increments. n) We reserve the right to refuse admission to our premises, any preview, on-line auction or to accept any bids from any particular person or persons at any on-line auction in our sole discretion. o) Bidding is in Canadian or US dollars, as indicated. p) Live internet bidding is available during the auction. 888 Auctions cannot be held liable for live internet bids that are not sent, received, or executed by the administrator. If you are bidding live on-line, please bid quickly because there is a time delay in receiving these live bids, and if problems are experienced, we may not receive your bid at all. 5. PAYMENT All items purchased in person at auction must be paid for on sale day. All items purchased via absentee bid must be paid for within five (5) business days of sale date. If a buyer fails to contact 888 Auctions within five (5) business days following the sale, the credit card used to secure the bid will be charged the full invoice amount, which bidder agrees to pay. For items purchased through telephone bidding and Live Auctioneers, 888 Auctions Inc. will contact and send an invoice to all winning bidders via e-mail at the completion of the auction. If paying by certified check, 888 Auctions reserves the right to hold the item(s) until the check has cleared, for up to 3 weeks. 888 Auctions accept the following forms of payment: BANK DRAFT, CERTIFIED CHEQUE, AND WIRE TRANSFER. In addition, items may be paid for with a properly authorized Visa or MasterCard. Please note we do not accept PayPal under any circumstances. Bad checks or non-payment of purchases will be prosecuted by 888 Auctions to the fullest extent permissible by law and the names of offenders will be announced to the public and to other auction firms. 6. NON-PAYMENT & FAILURE TO COLLECT LOT(S) Where the purchaser fails to make payment in full, or to collect their lots as required once full payment has been received, the Auction House, in its absolute discretion, may elect one or more of the following remedies without providing further notice to the purchaser and without prejudice to any other rights or remedies the Auction House may have: i) To issue judicial proceedings against the Buyer for damages for breach of contract together with the costs of such proceedings on a full indemnity basis; ii) To rescind the sale of that or any other Lot(s) sold to the Buyer; iii) To charge the full purchase price against any credit cards then on file for the purchaser, without the need for any signatures; iv) To resell the Lot or cause it to be resold by public or private sale, or by way of live or online auction, with any deficiency to be claimed from the Buyer and any surplus, after Expenses, to be delivered to the purchaser. By way of liquidated damages, in any subsequent sale, the Auction House will again be entitled to both a seller's commission and a buyer's premium, calculated in each instance based upon the greater of the sales prices from the various auctions; v) To store the Lot on the premises of the Auction House or third party storage facilities with Expenses accruing to the account of the purchaser, and to release the Lot to the purchaser only after payment of the Purchase Price and Expenses to the Auction House; vi) To charge compound interest on the Purchase Price (which includes the buyer's premium and HST if applicable), at the annual rate of fifty-nine (59) percent, or otherwise at the maximum rate allowable by law; vii) To retain that or any other Lot sold to, or placed for sale by, the purchaser at the same or any other auction and release the same only after payment of the aggregate outstanding Purchase Price; viii) To apply any Proceeds of Sale of any Lot then due or at any time thereafter becoming due to the purchaser towards settlement of the Purchase Price, and the Auction House shall be entitled to a lien on any other property of the purchaser which is in the Auction House's possession for any purpose; ix) To apply any payments made by the purchaser to the Auction House towards any sums owing from the purchaser to the Auction House without regard to any directions received from the purchaser or his agent, whether express or implied; and x) In the absolute discretion of the Auction House, to refuse or revoke the Buyer's registration in any future auctions held by the Auction House. xi) To transfer the putative purchasers' account for collections, for which purchaser further agrees to such additional charges as imposed by the collections agency and all reasonable charges incurred in a collections action, again, on a full indemnity basis. 7. SHIPPING It is the responsibility of purchaser to make all necessary arrangements in regard to shipping, including picking up, packing and crating of purchased items, and to pay any charges incurred for same. Such arrangements can be made through third party shipping companies (e.g. UPS Freight, FedEx Freight). We are not responsible for shipping, or problems arising from shipping or the use of third parties for shipping, including damages arising from shipping or preparing an item for shipping. We are unable to release your item(s) to a shipper without written instructions from you. 8. INSURANCE & TITLE Until payment has been received by us (including the expiry of our holding period where payment was made by Cashiers' Cheque), it is the responsibility of the consignor to maintain insurance on their property, including insurance protecting them against damage to their property, including, but not limited to damage caused by our negligence, or the negligence of those for whom we are at law responsible. Once payment in full has been made, and title has passed to the purchaser, it is the responsibility of the purchaser to obtain insurance protecting them against damage to their property, including, but not limited to damage caused by our negligence, or the negligence of those for whom we are at law responsible. 9. CONSIGNOR DUTIES AND RESPONSIBILITIES In selling items to us or through us (i.e. consignment), you agree to be bound by the following terms: a) The Auction House shall have absolute discretion as to whether any lot or item is suitable for sale, the particular auction sale for the Lot, the date of the auction sale, changing the date a lot is to be sold at auction, the manner in which the auction sale is conducted, the catalogue descriptions of the Lot, and any other matters related to the sale of the Lot at the auction sale; b) The Auction House further reserves the right to withdraw any Lot at any time prior to the auction sale if, in the sole discretion of the Auction House: i) there is doubt as to its authenticity; ii) there is doubt as to the accuracy of any of the Consignor's representations or warranties; iii) the Consignor has breached or is about to breach any provisions of this agreement; or iv) any other just cause exists. c) In the event of a withdrawal for the reasons set forth in subparagraph b immediately above, the consignor shall pay a charge to the Auction House, as set forth below. d) The Consignor may not withdraw a Lot prior to the auction sale without the consent of the Auction House. In the event that such consent is given, or in the event that we are required to withdraw a lot for one of the reasons set forth in subparagraph b above, the consignor shall pay to us a charge of thirty-five percent (35%) of the high pre-sale estimate, as liquidated damages (as it is difficult to precisely quantify the time, expenses, lost profits and damage to reputation so incurred), together with any applicable taxes, prior to any release of the property. Where such fee is not paid, the Auction House may nonetheless proceed with selling such items at auction, and the consignor consents to same. e) The consignor authorizes the auction house to deduct the seller's commission also referred to as the commission on sale, from the sale price. The consignor also acknowledges that in addition, the Auction House shall charge and retain the buyer's premium on each sale. f) The consignor shall pay and authorize the Auction House to deduct all expenses incurred on behalf of the consignor, together with any taxes. g) The Auction House retains all rights to photographic and printed material and the right of reproduction of such photographs. 10. CONSIGNOR WARRANTIES AND INDEMNITIES a) The consignor warrants to the Auction House and to the Buyer that the consignor has and shall be able to deliver unencumbered title to the Lot, free and clear of all claims; b) The consignor shall fully indemnify the Auction House, its employees and agents and the purchaser against all claims made or proceedings brought by persons entitled or purporting to be entitled to the Lot; c) The consignor shall fully indemnify the Auction House, its employees and agents and the purchaser against all claims made or proceedings brought due to any default of the consignor in complying with any applicable legislation, regulations and these Terms and Conditions of Business; and d) The consignor shall reimburse the Auction House in full and on demand for all Expenses or any other loss or damage whatsoever made, incurred or suffered as a result of any breach by the Consignor of these Terms and Conditions of Business. e) The Auction House is authorized by the Consignor to Knock Down a Lot at less than the Reserve, provided that, for the purposes of calculating the Proceeds of Sale due to the Consignor, the Hammer Price shall be deemed to be the full amount of the agreed Reserve established by the Auction House and the Consignor. f) In consideration of the Auction House's services to the consignor, the consignor further represents and warrants to the Auction House that it has the right to grant to the Auction House, and the Consignor does hereby grant to the Auction House, a non-exclusive, perpetual, fully paid-up, royalty free and non-revocable right and permission to: i) reproduce (by illustration, photograph, electronic reproduction, or any other form or medium whether presently known or hereinafter devised) any work within any Lot given to the Auction House for sale by the Consignor; and ii) use and publish such illustration, photograph or other reproduction in connection with the public exhibition, promotion and sale of the Lot in question and otherwise in connection with the operation of the Auction House's business, including without limitation by including the illustration, photograph or other reproduction in promotional catalogues, compilations, and other publications and materials distributed to the public, and by communicating the illustration, photograph or other reproduction to the public by telecommunication via an Internet website operated by or affiliated with the Auction House ("Permission"). Moreover, the Consignor makes the same warranty and representation and grants the same Permission to the Auction House in respect of any illustrations, photographs or other reproductions of any work provided to the Auction House by the Consignor. The Consignor agrees to fully indemnify the Auction House and hold it harmless from any damages caused to the Auction House by reason of any breach by the Consignor of this warranty and representation. 11. PAYMENT OF PROCEEDS OF SALE a) The Auction House shall pay the Proceeds of Sale to the Consignor thirty-five (35) days after the date of sale, provided, the Auction House has been paid the Purchase Price in full by the Buyer; b) If the Auction House has not received the Purchase Price from the Buyer within the time period specified, then the Auction House will pay the Proceeds of Sale within seven (7) working days following receipt (and clearance of said funds as otherwise provided for in this agreement) of the Purchase Price from the Buyer; c) Receipt of payment by the Auction House is a condition precedent to the Auction House making payment to the consignor, i.e. for unsold items and items where the purchaser defaults in making payment, no payment is due to the consignor; and d) If before the Purchase Price is paid in full by the Buyer, the Auction House pays the Consignor an amount equal to the Proceeds of Sale, title to the property in the Lot shall pass to the Auction House. There shall be no obligation that the Auction House do this. 12. DEFAULT IN PAYMENT - AS TO CONSIGNOR If the purchase price remains unpaid for (5) days after the date of sale, the Auction House will, to the extent it deems practical, seek to obtain payment from the putative purchaser, including taking any actions authorized elsewhere in this agreement, though the Auction House is under no obligation to do so. Further, the Auction House reserves the right and is hereby authorized at the Consignor's expense, and in each case at the absolute discretion of the Auction House, to agree to special terms for payment of the Purchase Price, to remove, store and insure the Lot sold, to settle claims made by or against the purchaser on such terms as the Auction House shall think fit, to take such steps as are necessary to collect monies from the Buyer to the Consignor. 13. SOLD & UNSOLD LOTS - STORAGE AND DISPOSITION a) Purchaser further agrees, as does consignor for all unsold lots, that any lots not removed from the premises within five (5) days after auction will be subject to storage charges of $5.00 per day, not to exceed $20.00 per month. We disclaim all responsibility for items stored with us beyond 365 days from the time of sale, at which point purchaser shall be deemed to have abandoned same to us for our benefit, for use as we see fit, including listing at auction solely for our benefit, or discarding, or taking any other action, again, at our discretion. b) Unsold Lots are to be collected at consignor's expense within five (5) days after an unsuccessful auction, or within the week of receiving notice from the Auction House. Storage charges shall apply, as set forth above. If the unsold lots are not removed from our premises on request, the Auction House shall also have the right to sell such Lots by public or private sale and on such terms as the Auction House shall alone determine, and shall deduct from the Proceeds of Sale any sum owing to the Auction House or to any associated company of the Auction House including Expenses, before remitting the balance to the Consignor. If the Consignor cannot be traced, the Auction House shall place the funds in a bank account in the name of the Auction House for the Consignor. c) Lots returned at the Consignor's request shall be returned at the Consignor's risk and expense and will not be insured in transit unless the Auction House is otherwise instructed by the Consignor and arrangements are made for the Consignor regarding same, with the Consignor bearing all related expenses; d) If any Lot is unsold by auction, the Auction House may elect to act, at its sole discretion, as the exclusive agent for the Consignor for a period of ninety (90) days following the auction to sell such Lot by private sale or auction sale for a price that will result in a payment to the Consignor of not less than the net amount (i.e., after deduction of the Seller's Commission and Expenses) to which the Consignor would have been entitled had the Lot been sold at a price equal to the agreed Reserve, or for such lesser amount as the Auction House and the Consignor shall agree. In such event, the Consignor's obligations to the Auction House hereunder with respect to such a Lot are the same as if it had been sold at auction. The Auction House shall continue to have the exclusive right to sell any unsold Lots after the said ninety (90) day period, until such time as the Auction House is notified in writing by the Consignor that such right is terminated. 14. IMPORT AND EXPORT LAWS AND RESTRICTIONS We are an Ontario based business selling items within Ontario. However, certain items sold to us, through us or by us, may be subject to laws governing export from Ontario (including, but not limited to, the provisions of the Cultural Property Export and Import Act and/or The Wild Animal and Plant Protection and Regulation of International and Interprovincial Trade Act), or other jurisdiction where the item is located, such that special permits are required before such goods are permitted to leave Ontario and/or the items jurisdiction and before any item is imported into any other jurisdiction. It is your sole responsibility to check with the relevant government authorities, prior to bidding, to determine whether there are any restrictions that affect export of the item you're bidding on or import restrictions in the jurisdiction you intend to ship it to. On some items, it may be possible to obtain such permits, while on other items, it will likely be impossible (effectively limiting the market for the goods to Ontario alone). If you are unsure regarding any item, you should satisfy yourself by making inquiries to a customs broker you retain and/or by making investigation to the appropriate government authorities, prior to purchase. We are unable to, and do not, guarantee that you will be able to export any item or items from Ontario, or that any item purchased will not require one or more permits or permissions to ship outside of Ontario or to ship to another jurisdiction or that same is even possible. It is solely your responsibility to obtain any relevant export or import licenses, and you agree to ensure any item purchased is imported into your jurisdiction as required by law. As an additional service, and for an additional fee, 888 Auctions Inc. may, at the discretion of 888 Auctions Inc., be retained to assist you in attempting to obtain the necessary export permit, though no guarantee is made of success. All lots purchased shall be paid for, regardless of whether you later learn that you will not be able to export the item or will otherwise experience difficulty or be unable to ship to your desired destination due to export and/or import restrictions. You acknowledge that any delay or denial of any export or import license shall not be grounds to set aside or reverse any sale or otherwise delay in making full payment. We have made no representations, given no warranties, and accept no liability to the seller, the buyer, or any third party in respect to the propriety of a certain item or items for export, the availability or feasibility of obtaining export permits or exercises of pre- emption or other rights to purchase by governmental or regulatory authorities anywhere. 15. WEBSITE USE AND ACCESS The Web Site may be used only by persons who have reached the age of majority or legal age in their jurisdiction and who can form legally binding contracts under applicable law. The Web Site may not be used by persons in jurisdictions where access to or use of the Web Site or any part of it may be illegal or prohibited. It is solely your responsibility to determine whether your use of the Web Site is lawful, and you must comply with all applicable laws. We may, in our sole discretion, change, suspend or terminate, temporarily or permanently, our website, the services provided or any part of it or any feature at any time, for any reason, and without notice or liability to you or any other person. Likewise, at any time, we may, for any reason, with or without cause, in our sole discretion, immediately suspend or terminate (in whole or in part) your permission to use our website, the services, your login name and password, all without any notice or liability to you or to any other person. 16. WEBSITE - LIMITATIONS While we hope to make the use of our website an enjoyable experience, and an effective way to purchase the products and/or services offered by us, we are unable to offer assurances that it will work properly, at all, or as intended, and are therefore unable to accept any liability for your use of our website, or inability to use same. 17. LOG IN AND PASSWORD Website accounts may be accessed only by use of a unique login/username and password, but we retain access to all information contained within your account. Your login/username and password may not be shared by you. You (or your employer, if you use the Web Site on behalf of your employer) are solely responsible and liable for any use and misuse of your login/username and password and for all activities that occur under your login/username and password. You must ensure that all uses of your login name and password comply with this agreement. You must immediately notify us of any unauthorized use of your login/username or password, or if you know or suspect that your login name or password has been lost or stolen, has become known to any other person, or has been otherwise compromised. All login/usernames and passwords remain our property, and may be cancelled or suspended at any time by us without any notice or liability to you or any other person. We are not under any obligation to verify the actual identity or authority of the user of any login name or password. THE SECURITY AND PRIVACY PROVIDED BY PASSWORDS IS NOT COMPLETE, AND CAN BE CIRCUMVENTED. YOUR USE OF PASSWORDS AS WELL AS OUR WEBSITE IS AT YOUR OWN RISK. 18. INFORMATION SUBMISSIONS All information you provide through the website, including registration information (name and email address), personal information, payment information (credit card numbers and expiration dates), and transaction-related or bid-related information, must be true, accurate, current and complete. You must also provide us with updated registration information within 30 days of any changes. We will rely upon the information you provide to us. You will be solely responsible and liable for any and all loss, damage, and additional costs that we, you or any other person may incur as a result of your submission of any false, incorrect or incomplete information or your failure to update your registration information, bidding information and payment information within 30 days of any change. We may require a copy of a government-issued form of identification before making any changes to your registration information. 19. PERSONAL INFORMATION POLICY The collection, use and disclosure of your personal information by us is governed by our Privacy Policy, available online at http://www.888auctions.com/index.php/privacy, and which we reserve the right to amend at our discretion. By using our website or otherwise submitting your personal information to us, you confirm that you have read our Privacy Policy and consent to the collection, use and disclosure of your personal information, as outlined therein. 20. OWNERSHIP AND PERMITTED USE OF THE WEBSITE The website and all information (in text, graphical, video and audio forms), images, icons, software, design, applications and other elements available on or through the website is the property of the Auction House, its Providers and others, and is protected by Canadian and international copyright, trade-mark, and other laws. Your use of the website does not transfer to you or any other person any ownership or other rights in the website or its content. You may only use the website in the manner described specifically in this agreement. The website may not be used for any purpose not expressly permitted by this agreement. In particular, except as expressly stated otherwise in this agreement, the website may not be copied, imitated, reproduced, republished, uploaded, posted, transmitted, modified, indexed, catalogued, or distributed in any way, in whole or in part, without the express prior written consent of the Auction House. You may not use any of the software that is used in the operation of the website except in the course of using the website. You may not reproduce, copy, duplicate, sell, or resell any part of the website (including the software used in the operation of the website) or access to the website. The website is made available to you for your lawful use only. You may access and browse the website using commercially available, SSL-capable web browser software. You may print or download the pages of the website for your personal use provided that you do not modify any of the website pages or other content and you do not remove or alter any visible or non-visible identification, marks, notices, or disclaimers. 21. TRADE-MARK INFORMATION 888 Auctions Inc. and the 888 Auctions logo are registered and/or unregistered trade-marks and trade names owned by 888 Auctions Inc. Other product and company names and logos appearing on the Web Site may be registered or unregistered trade-names, trade-marks and service-marks of their respective owners. Any use of the trade-names, trade-marks, service-marks and logos (collectively "Marks") displayed on the Web Site, except as expressly provided in this agreement, is strictly prohibited. Nothing appearing on the Web Site or elsewhere shall be construed as granting, by implication, estoppel, or otherwise, any licence or right to use any Marks displayed on the Web Site. 22. OTHER SITES The website may include links to other websites or resources and businesses operated by other persons ("Other Sites"). Other Sites are independent from the Auction House, and we have no responsibility or liability for or control over Other Sites, their businesses, goods, Services, or content. Links to Other Sites are provided solely for your convenience. We do not sponsor or endorse any Other Sites or their content or the Services available through those other websites. Your use of Other Sites and your dealings with the owners or operators of Other Sites is at your own risk, and you shall not make any claim against us arising out of your use of any Other Sites or your dealings with the owners or operators of any Other Sites. All terms of this agreement which serve, in any way, to limit the liability of 888 Auctions Inc. shall apply, with all necessary modifications, to your access to and use of any Other Sites and their business, goods, Services, and content. 23. LINKING AND FRAMING THE WEBSITE Linking to the website without our express written permission is strictly prohibited. To request permission to link to the website, please contact us through the contact information provided on our website. We reserve the right to cancel and revoke any permission we may give to link to the website at any time, for any reason, without any notice, and without any liability to you or any other person. The framing of the website or any of its content in any form and by any method is strictly prohibited. 24. POSTINGS AND UNSOLICITED SUBMISSIONS You may not modify the website or post comments, communications, or any other data of any kind to or on the website with the intention that such postings may be viewed by other users of the website. We do not accept or consider unsolicited ideas, including ideas for new advertising campaigns, new promotions, new or improved goods, services or technologies, product enhancements, processes, materials, marketing plans, or new product names. The purpose of this policy is to avoid potential misunderstandings or disputes. Accordingly, please do not send any unsolicited ideas, suggestions or other materials ("Submissions") to us or the website. However, if you do send Submissions to us or the website, you automatically grant (or warrant that the owner of the Submissions grants) to us and our assigns a perpetual, royalty-free, irrevocable, unrestricted, non-exclusive, world-wide, assignable, sub-licensable, right and license to use, copy, reproduce, modify, adapt, publish, translate, create derivative works from, distribute, perform, display and otherwise exploit the Submissions or any ideas, concepts, know-how or techniques associated with the Submissions for any purpose whatsoever, commercial or otherwise, using any form, media or technology now known or later developed, without providing compensation to you or any other person, without any liability whatsoever, and free from any obligation of confidence or other duties on the part of us or our assigns, and you agree, represent and warrant that all moral rights in the Submissions are waived in favour of us and its assigns 25. DISCLAIMER OF ANY WARRANTIES As any purchaser had the opportunity to fully inspect each lot prior to purchase, and willingly purchased each lot and/or item "AS IS", "WHERE IS," "WITH ALL FAULTS", "WITHOUT RECOURSE" and without the possibility of a refund, purchaser has expressly waived all warranties against the auction house and/or consignor, whether EXPRESS OR IMPLIED, INCLUDING WITHOUT LIMITATION, ANY IMPLIED WARRANTIES OF MERCHANTABILITY, MERCHANTABILE QUALITY OR FITNESS FOR A PARTICULAR PURPOSE TO THE FULLEST EXTENT PERMITTED BY LAW. The entire risk from entering into the transaction rests with purchaser. 888 Auctions Inc. disclaims ANY AND ALL OTHER WARRANTIES including, but not limited to, any guarantees as to age, period, history or historical significance, authenticity, composition, artist/sculptor/creator and/or provenance. No statement in this catalogue or elsewhere, orally or in writing, shall be construed as an express or implied warranty, representation or assumption of liability as to authenticity. Any such warranties are waived. 26. GENERAL LIMITATION OF LIABILITY AND LIABILITY EXCLUSIONS, RELEASE AND INDEMNITY PROVISIONS a) YOUR USE OF THE WEBSITE IS AT YOUR OWN RISK. THE WEBSITE IS PROVIDED ON AN "AS IS" AND "AS AVAILABLE" BASIS, AND WITHOUT ANY REPRESENTATIONS, WARRANTIES OR CONDITIONS OF ANY KIND, WHETHER EXPRESS OR IMPLIED, AND INCLUDING WITHOUT LIMITATION IMPLIED WARRANTIES OF MERCHANTABLE QUALITY, FITNESS FOR A PARTICULAR PURPOSE, PERFORMANCE OR USEFULNESS, ALL OF WHICH WE AND OUR INTERNET PROVIDERS HEREBY DISCLAIM TO THE FULLEST EXTENT PERMITTED BY LAW. b) YOU (AND NOT US OR OUR PROVIDERS) ASSUME THE ENTIRE COST OF ALL NECESSARY SERVICING, REPAIR OR CORRECTION TO ANY COMPUTER OR OTHER EQUIPMENT ARISING FROM, CONNECTED WITH, OR RELATING TO YOUR USE OF THE WEBSITE. c) THE OPERATION OF THE WEBSITE MAY BE AFFECTED BY NUMEROUS FACTORS BEYOND OUR' CONTROL. THE OPERATION OF THE WEBSITE MAY NOT BE CONTINUOUS OR UNINTERRUPTED OR SECURE. SECURITY AND PRIVACY AND CONFIDENTIALITY RISKS CANNOT BE ELIMINATED. d) WE ARE UNDER NO OBLIGATION TO VERIFY THE IDENTITY OF USERS OF THE WEBSITE. HOWEVER, YOU AGREE NOT TO SHARE YOUR LOGIN NAME OR PASSWORD NOR TO ALLOW ANYONE TO USE THE WEB SITE POSING AS YOU. e) THROUGH OR BECAUSE OF YOUR USE OF THE WEBSITE, YOU MAY HAVE THE OPPORTUNITY TO ENGAGE IN COMMERCIAL TRANSACTIONS WITH OTHER PERSONS, INCLUDING BUT NOT LIMITED TO THOSE WHERE WE ACT AS AN AGENT TO A CONSIGNOR IN THE COURSE OF AN AUCTION. ALL SUCH TRANSACTIONS ARE AT YOUR OWN RISK. WE ARE NOT A PARTY TO ANY SUCH TRANSACTIONS AND DISCLAIM ANY AND ALL LIABILITY REGARDING ALL SUCH TRANSACTIONS. f) FURTHER, WE MAKE NO REPRESENTATION, WARRANTY OR ASSURANCE THAT: i) OUR WEBSITE WILL BE COMPATIBLE WITH YOUR COMPUTER AND RELATED EQUIPMENT AND SOFTWARE; ii) THE WEB SITE WILL BE AVAILABLE OR WILL FUNCTION WITHOUT INTERRUPTION OR WILL BE FREE OF ERRORS OR THAT ANY ERRORS WILL BE CORRECTED; iii) THE INFORMATION AVAILABLE ON OR THROUGH THE WEB SITE WILL BE ACCURATE, COMPLETE, SEQUENTIAL, OR TIMELY; iv) PARTICULAR RESULTS OR ANY RESULTS AT ALL MAY BE OBTAINED THROUGH THE USE OF THE WEB SITE; v) THE USE OF THE WEB SITE, INCLUDING THE BROWSING AND DOWNLOADING OF ANY INFORMATION, WILL BE FREE OF VIRUSES, TROJAN HORSES, WORMS OR OTHER DESTRUCTIVE OR DISRUPTIVE COMPONENTS; OR vi) THE USE OF THE WEBSITE WILL NOT INFRINGE THE RIGHTS (INCLUDING INTELLECTUAL PROPERTY RIGHTS) OF ANY PERSON; AS SUCH, ON OUR OWN BEHALF, AND ON BEHALF OF OUR PROVIDERS, WE DISCLAIM ANY AND ALL LIABILITY REGARDING SUCH MATTERS, INCLUDING WHERE RESULTING FROM OUR OWN NEGLIGENCE, TO THE FULLEST EXTENT PERMITTED BY LAW. g) NEITHER WE, NOR OUR PROVIDERS, WILL, UNDER ANY CIRCUMSTANCES, BE LIABLE TO YOU OR ANY OTHER PERSON FOR ANY LOSS OF USE, LOSS OF PRODUCTION, LOSS OF INCOME OR PROFITS (ANTICIPATED OR OTHERWISE), LOSS OF MARKETS, ECONOMIC LOSS, SPECIAL, INDIRECT OR CONSEQUENTIAL LOSS OR DAMAGE OR PUNITIVE DAMAGES, WHETHER IN CONTRACT, TORT OR UNDER ANY OTHER THEORY OF LAW OR EQUITY, ARISING FROM, CONNECTED WITH, OR RELATING TO THESE TERMS AND/OR THE USE OF THE WEB SITE BY YOU OR ANY OTHER PERSON OR THE SERVICES PROVIDED THROUGH THE WEBSITE, AND REGARDLESS OF ANY NEGLIGENCE OR OTHER FAULT OR WRONGDOING BY US OR ANY OF OUR PROVIDERS OR ANY PERSON FOR WHOM WE OR ANY OF OUR PROVIDERS ARE RESPONSIBLE, AND NOTWITHSTANDING THAT WE OR OUR PROVIDERS MAY HAVE BEEN ADVISED OF THE POSSIBILITY OF SUCH LOSS OR DAMAGES BEING INCURRED BY YOU OR ANY OTHER PERSON. h) WHILE IT IS THE INTENTION OF THE PARTIES THAT THE PURCHASERS, BIDDERS AND CONSIGNORS, AS THE CASE MAY BE, BEAR THE WHOLE RISK OF ANY LOSS ASSOCIATED WITH ANY TRANSACTION, AND THAT OUR PRICES AND FEES HAVE BEEN CALCULATED ACCORDINGLY TO REFLECT SUCH ALLOCATION OF RISK, IN THE EVENT THAT A COURT DECLINES TO ENFORCE THOSE PROVISIONS, IN NO EVENT WILL OUR TOTAL LIABILITY, OR THE LIABILITY OF OUR PROVIDER, OR ANY OTHER PERSON FOR WHOM WE ARE AT LAW RESPONSIBLE, FOR ANY CLAIMS, PROCEEDINGS, LIABILITIES, OBLIGATIONS, DAMAGES, LOSSES, AND COSTS, WHETHER IN CONTRACT, TORT OR UNDER ANY OTHER THEORY OF LAW OR EQUITY, AND REGARDLESS OF ANY NEGLIGENCE OR OTHER FAULT OR WRONGDOING BY US OR ANY PERSON FOR WHOM WE ARE AT LAW RESPONSIBLE, EXCEED THE LESSER OF i) THE AMOUNT YOU PAID TO US FOR THE PURCHASE AND/OR USE OF SERVICES VIA THE WEB SITE; or ii) THE AMOUNT WE ACTUALLY RECEIVED AND GOT TO KEEP (i.e. Buyer's Premium plus Seller's Commission) AS A RESULT OF THE TRANSACTION; iii) ONE THOUSAND ($1,000.00) DOLLARS. i) YOU HEREBY RELEASE, REMISE AND FOREVER DISCHARGE EACH OF US, OUR PROVIDERS AND ALL OF OUR RESPECTIVE AGENTS, DIRECTORS, OFFICERS, EMPLOYEES, INFORMATION PROVIDERS, SERVICE PROVIDERS, SUPPLIERS, LICENSORS AND LICENSEES, AND ALL OTHER RELATED, ASSOCIATED, OR CONNECTED PERSONS FROM ANY AND ALL MANNER OF RIGHTS, CLAIMS, COMPLAINTS, DEMANDS, CAUSES OF ACTION, PROCEEDINGS, LIABILITIES, OBLIGATIONS, LEGAL FEES, COSTS, AND DISBURSEMENTS OF ANY NATURE AND KIND WHATSOEVER AND HOWSOEVER ARISING, WHETHER KNOWN OR UNKNOWN, WHICH NOW OR HEREAFTER EXIST, WHICH ARISE FROM, RELATE TO, OR ARE CONNECTED WITH YOUR USE OF THE WEB SITE OR THE SERVICES. j) YOU AGREE TO INDEMNIFY, DEFEND AND HOLD HARMLESS EACH OF US, OUR PROVIDERS AND ALL OF OUR RESPECTIVE AGENTS, DIRECTORS, OFFICERS, EMPLOYEES, INFORMATION PROVIDERS, SERVICE PROVIDERS, SUPPLIERS, LICENSORS AND LICENSEES, AND ALL OTHER RELATED, ASSOCIATED, OR CONNECTED PERSONS (COLLECTIVELY, THE "INDEMNIFIED PARTIES") FROM AND AGAINST ANY AND ALL LIABILITIES, EXPENSES AND COSTS, INCLUDING WITHOUT LIMITATION REASONABLE LEGAL FEES AND EXPENSES, INCURRED BY THE INDEMNIFIED PARTIES IN CONNECTION WITH ANY CLAIM OR DEMAND ARISING OUT OF, RELATED TO, THESE TERMS, OR CONNECTED WITH YOUR USE OF THE WEB SITE, THE USE OF THE WEB SITE BY SOMEONE POSING AS YOU, YOUR USE OF THE SERVICES, OR YOUR BREACH OF THIS AGREEMENT. YOU WILL ASSIST AND CO-OPERATE AS FULLY AS REASONABLY REQUIRED BY THE INDEMNIFIED PARTIES IN THE DEFENCE OF ANY SUCH CLAIM OR DEMAND. YOU FURTHER AGREE TO INDEMNIFY US AND OUR PROVIDERS FROM ALL SUITS, DAMAGES, COSTS AND LIABILITIES WHATSOEVER ARISING FROM ANY TRANSACTIONS IN WHICH YOU ENGAGE USING PRODUCTS OR SERVICES OBTAINED FROM OR THROUGH THE WEBSITE. k) ADVICE AND INFORMATION PROVIDED BY US OR OUR REPRESENTATIVES, WHETHER ORAL OR WRITTEN, WILL NOT CREATE ANY REPRESENTATION, WARRANTY OR CONDITION OR VARY OR AMEND THIS AGREEMENT, INCLUDING THE ABOVE DISCLAIMER, LIABILITY EXCLUSION, LIABILITY LIMITATION, RELEASE AND INDEMNITY PROVISIONS, AND YOU MAY NOT RELY UPON ANY SUCH ADVICE OR INFORMATION. ANY SUCH ADVICE AND INFORMATION SO PROVIDED SHALL BE DEEMED TO HAVE MERGED INTO THIS AGREEMENT, WITH THE TERMS OF THIS WRITTEN AGREEMENT CONTROLLING. 27. GOVERNING LAW AND FORUM This agreement, your use of our website and the products and/or services provided by us, and any claims arising out of or relating to this Agreement and its subject matter shall be governed by and construed under the laws of the Province of Ontario, without reference to its conflicts of law principles. In the event of any conflicts between foreign law, rules, and regulations, and Canadian law, rules, and regulations, Canadian law, rules, and regulations shall prevail and govern. The United Nations Convention on Contracts for the International Sale of Goods shall not apply to this Agreement. The Uniform Computer Information Transactions Act as enacted shall not apply. All matters arising hereunder shall be deemed to have occurred solely in Toronto, Canada, and the Courts of Toronto shall form the exclusive forum, and have exclusive jurisdiction, to resolve any disputes between the parties. In any dispute, the parties waive their rights to demand, and no attendance money need be paid, in regard to examinations or other steps in any proceedings, all of which shall occur in Toronto, Ontario, Canada. In any action brought in Toronto, the parties expressly waive their rights, and no party shall raise the issues of lack of jurisdiction of forum non conveniens. 28. MISCELLANEOUS i) Severability. It is the intent of the parties that in case any one or more of the provisions contained in this Agreement shall be held to be unlawful, void, invalid or unenforceable in any respect, such invalidity or unenforceability shall not affect the other provisions of this Agreement, and this Agreement shall be construed as if such invalid or unenforceable provision had never been contained herein. In such an event, it is the intent of the parties that the fewest words possible be stricken so that the remainder of this agreement may be upheld and the intent of the parties effectuated as set forth herein. ii) The provisions of this agreement will inure to the benefit of and be binding upon each of the parties, our providers, and all respective successors and assigns and related persons and you and your heirs, executors, administrators, successors, permitted assigns, and personal representatives. We may assign our rights and obligations under this agreement without your consent, as we see fit. iii) No waiver, express or implied, by either party of any breach of or default under this agreement will constitute a continuing waiver of such breach or default or be deemed to be a waiver of any preceding or subsequent breach or default. iv) The Auction House and you are independent contractors and no agency, partnership, joint venture, employment or franchise relationship is intended or created by this agreement or your use of the website. v) The parties have expressly requested and required that this agreement and all other related documents be drawn up in the English language. Les parties conviennent et exigent expressement que ce Contrat et tous les documents qui s'y rapportent soient rediges en anglais. vi) Any rights not expressly granted by this agreement are reserved to 888 Auctions Inc. vii) Section Headings & Contract Interpretation. Section headings, including paragraph headings and sub-paragraph headings are descriptive only, and shall not be used to limit the terms of this agreement or the described intent of same. In the event the Court is required to resort to the rules of construction, the parties request that the Court take a purpositive approach, guided by the parties' stated intent to, to the fullest extent possible, exculpate 888 Auctions Inc. from any and all liability, including any liability arising from its own negligence, and hold 888 Auctions Inc. harmless from any and all claims, and that 888 Auctions Inc. be fully indemnified from same, recognizing that the Auction House deals with a high volume of relatively low priced merchandise, and that it's prices reflect the fact that all duties of inspection and due diligence are willingly borne by the bidders, purchasers and/or consignors, which is reflected in the prices paid and/or fees charged. Further, the doctrine that documents be construed against their drafter shall not apply. viii) Wherever necessary to effectuate the stated intent of the parties to this agreement, summarized in the Section Headings & Contract Interpretation subparagraph above, words used in the singular include the plural and vice versa, and the neuter gender includes the masculine and the feminine. ix) All provisions of this agreement that may limit the liability of 888 Auctions Inc., and/or those that limit warranties and/or those that require 888 Auctions Inc. be indemnified shall survive any party's termination of this agreement. Likewise, any provisions related to the collection of unpaid accounts shall survive. x) In any legal proceedings, the Auction House shall be entitled to recover its legal fees on a full indemnity basis. xi) As may be used in this document, "and" is conjunctive (meaning, e.g., A and B); and "or" is disjunctive and inclusive (meaning, e.g., A or B, or both A & B). The term "and/or" shall be construed likewise. Modified October 1, 2015

Bid Anywhere, Anytime. Download the LiveAuctioneers App.
Available on the App Store
Android App on Google Play