Weekly Auctions of Exceptional Items
Stay Safe, Support Small Business
Keep communities safe and businesses healthy.
By bidding on LiveAuctioneers, you are supporting local auction houses. Now more than ever, we appreciate your live auction participation, which is helping to sustain auction businesses.
As you may know, the foundation of the LiveAuctioneers community is thousands of local, brick-and-mortar auction houses. The majority of these auction houses are family-owned, family-run businesses. They are navigating these unprecedented challenges in ways that protect their clients and staff members. Our partners are taking preventive measures like:
Encouraging, and often requiring, bidding online
Offering additional photos of items on demand--just ask
Offering extended storage times
Offering curb-side pick-up
Providing private, virtual previews
Providing FaceTime and Zoom consignment sessions
Training their teams on best practices to stay healthy--providing masks, hand sanitizer, paid sick days, and more
Thanks to an overwhelmingly positive response to our spring campaign supporting communities affected by COVID-19, more than $50,000 has been donated by LiveAuctioneers to Meals on Wheels COVID Response Fund and global relief efforts. Thank you for making this possible by supporting more than 6,000 local auction houses who brighten our lives with one-of-a-kind beauty and treasure each day.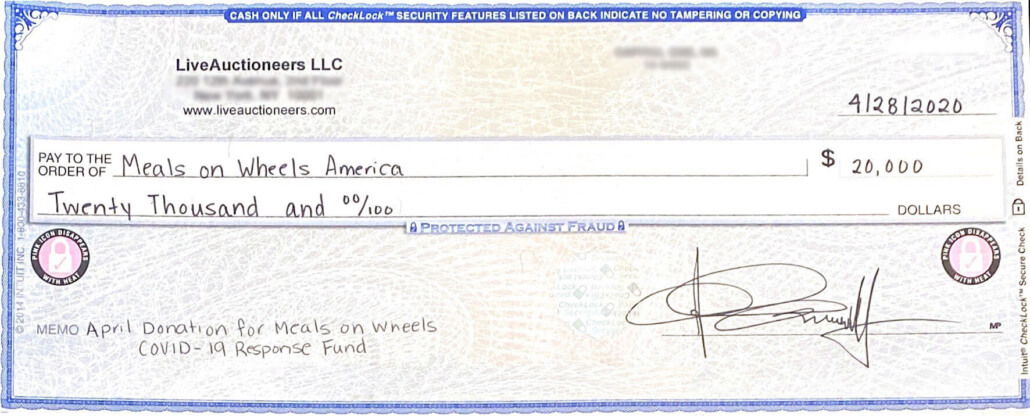 Bid from home to support auction houses and continue to keep our communities safe. Browse auctions: