Carybe Oil Painting Original Art Brazilian Seascape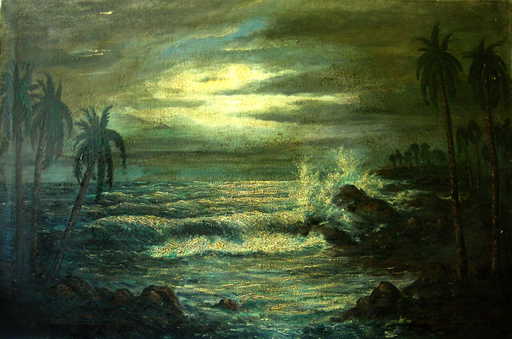 See Sold Price
Don't Miss Your Next Treasure.
Set up a search alert to hear when Oil Paintings items arrive.
Auction ended on December 22nd, 2011 UTC
Carybe Oil Painting Original Art Brazilian Seascape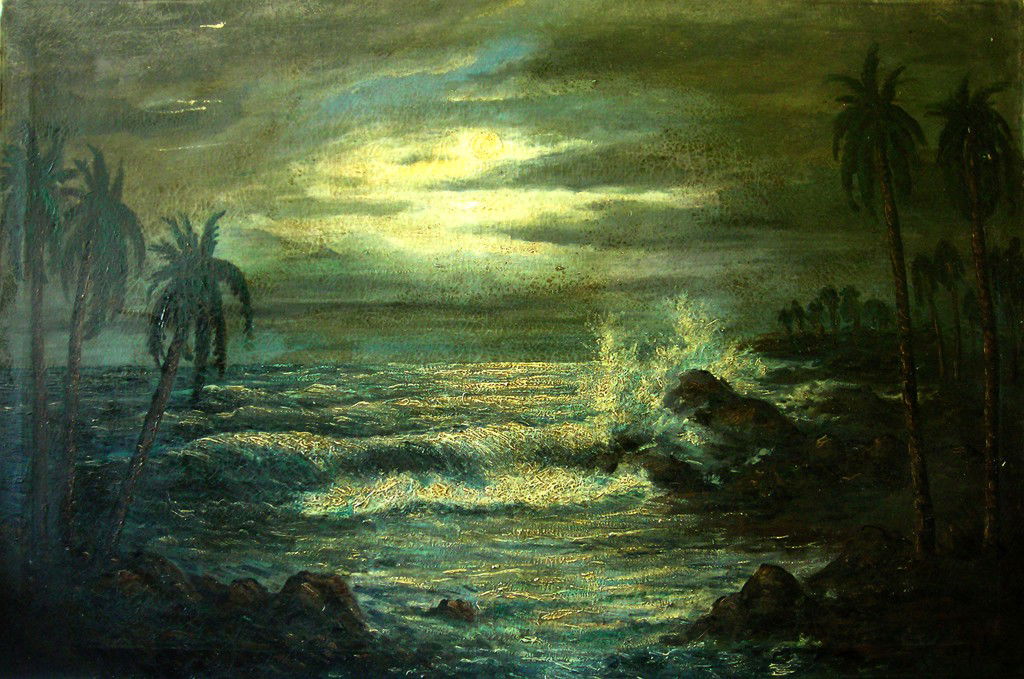 Carybe Oil Painting Original Art Brazilian Seascape

Artist: Carybé
Year: Mid-Late 20th Century
Country: Brazil
Size: 35.5 x 23.5 inches
Category: Fine Art Oil Painting
About the Item:
This is a magnificent oil painting attributed to the famous brazilian artist Carybé, his real name is Héctor Julio Páride Bernabó. Our experts and the Bureau Art Gallery (25 years on business) can assure you the quality of this wonderfull masterpiece! *If you need better images, provenance, auction receipts, please let us know and we will send it to you you with an enhaced gallery for closer details.
Artist's Biography:
Héctor Julio Páride Bernabó or Carybé (Lanús, 7 February 1911 - Salvador, Bahia, Brazil, 2 October 1997) was a painter, engraver, draughtsman, illustrator, potter, sculptor, mural painter, researcher, historian and journalist. He settled in Brazil and naturalized as a Brazilian. While living in Rio de Janeiro, he was a scout. There, scouts were nicknamed after types of fish, and he was given the nickname of Carybé (a kind of piranha). So the artist used it as an alias for his Christian name, which was very similar to his brother's name, who was also an artist. He produced five thousand pieces of work, including paintings, drawings, sculptures and sketches. He illustrated books by Jorge Amado as well as Gabriel Gárcia Márquez's One Hundred Years of Solitude. He was an Obá de Xangô, an honorary position in candomblé. He died of heart failure during a session in a candomblé yard. Some of Carybé's work can be found in the Afro-Brazilian Museum of Salvador: 27 panels representing the orixás. of the Bahian candomblé. Each board shows an orixá with his weapons and his animal of worship. They were painted on Cedar wood, with engravings and scaling of various kinds of material. The work was commissioned by the former Banco da Bahia S.A., now Banco BBM S.A., which installed them in its branch on Avenida Sete de Setembro in 1968. Carybé produced more than 5,000 works; his art was expressed through paintings, engravings, illustrations, wood carvings, mosaics and murals. Carybé - Murals at Miami International Airport American Airlines, Odebrecht and the Miami-Dade Aviation Department have partnered to bring a Latin American art treasure to Miami International Airport. The partnership will result in one of the most important contributions to Miami-Dade County, bringing the art of Brazilian artist Carybé to the Gateway of the Americas. The Carybé murals, two of the most iconic public art pieces in the U.S. aviation sector, had been on display in the American Airlines' terminal at JFK Airport in New York since 1960. The 16.5x53 feet murals were commissioned when Carybé was awarded first and second prize in a contest to create public art pieces for the airport. After learning about the demolition of the terminal, Odebrecht, a Brazilian company with strong ties to Carybé, began an initiative to salvage the artist's murals through a partnership with American Airlines. American Airlines has donated the murals to Miami-Dade County and Odebrecht has invested in a project to remove, restore, transport and install the murals at Miami International Airport. When experts in New York complete the restoration process in 2009, the murals will be on permanent display at MIA's new South Terminal, built by Odebrecht in a Joint venture. The mural "Rejoicing and Festival of the Americas" portrays colorful scenes from popular festivals throughout the Americas, and "Discovery and Settlement of the West" depicts the pioneers' journey into the American West. Like Miami's diverse culture, Carybé's art in many ways mirrors the city's multi-ethnic flavor. His art is permeated with the vibrant colors, rich culture and mystic religious traditions of Bahia, Brazil. Carybé's celebration of life and respect for cultural diversity are qualities he shares with the Miami community, making MIA the perfect home for Carybé's murals.
Certificate of Authenticity:
We will issue a certificate of authenticity provided by an associate expert, Mr. Enrique Garrido, that will cover the item during your ownership or possession. If at any time in the future, (as long as you have not sold or otherwise disposed of it), you should find that the item we have sold is materially different to the age which we have represented or the attribution is wrong, you may return it in the same condition as it was when sold, for a full refund of the net sale price in the form of credit for other items and in some cases a full money back refund.
Any claims for refund under this certificate, must be evidenced in writing by one or other art expert authorities. If for any reason you don't agree with our experts opinion during the auction please let us know and we will remove artworks imediatelly for further research, our buyers opinion is always considered. We have a money back guarantee too and you can use that for any reason, no need to inform why you want to send it back for a refund, see bellow.
Payment Methods:
PayPal (Visa;MasterCard; American Express;Discover;Paypal Balance;bank Account) or direct wire transfer. You can pay directly with credit card without the need of creating a paypal account. LAYAWAY PLANS CAN BE DISCUSSED.
Additional Payment Details:
After the auction; you will receive an email with payment instructions. You can see that the payment methods displayed above are the ones accepted by us. Please ask all questions prior to bidding.Your bid is final so please bid accordingly.
Shipping Methods:
Will ship internationally (worldwide). THE SHIPPING IS FREE!
Additional Shipping Details:
The item will be shipped 1-2 business days after the payment is completed.
Money back Guarantee (100% Satisfaction Guaranteed):
If before 45 days you are not satisfied with your item you can return it for a credit equal to the sale price of the item you bought to exchange for other item/s of our inventory. Within the first 7 days the refund is Money Back.
About Us:
Here is our governamental ID registration for the Bureau Art Gallery: 60.173.168/0001-20. Founded in1985. Here you will find a very responsible selected fine art in Ebay and achieve a higher level of quality in your collection. Bureau Art Gallery is an excellent place to look for high end fine art paintings and scultptures from all styles, schools and artists! Feel free to navigate our site or ebay store looking for a good opportunity! With certainty, you'll find something to enrich your fine art collection! We can assure you a secure service with an experience of 25 years!
Buyer's Premium
15% up to

$10,000.00

14% up to

$300,000.00

13% above

$300,000.00
Discover Items You'll Love