Weekly Auctions of Exceptional Items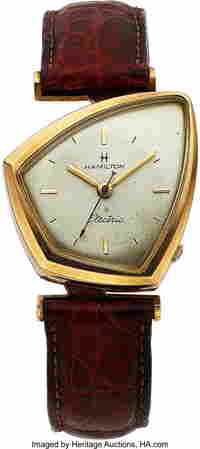 54054: Hamilton Very Rare 10k Gold Filled Altair Electr
Sold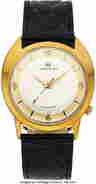 2019
54289: Hamilton Saturn Electric, Rare Model, 10K Yellow
See Sold Price
Sold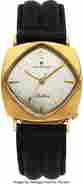 2019
54301: Hamilton Summit II Electric, Rare Model, 10K Yel
See Sold Price
Sold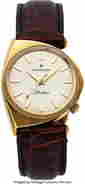 2019
54251: Hamilton, Rare Savitar II Electric Asymmetric, 1
See Sold Price
Sold
2019
54259: Two Rare Hamilton Electric Wristwatches, 10K Yel
See Sold Price
Sold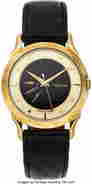 2018
54036: Hamilton Rare Cross Country II Multi-Time Zone W
See Sold Price
Sold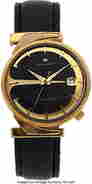 2018
54001: Hamilton Rare K-475 Automatic Calendar, circa 19
See Sold Price
Sold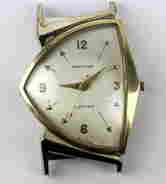 2017
Hamilton Two Tone Electric Pacer 10K GF Wristwatch
See Sold Price
Sold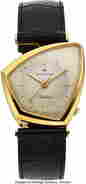 2018
54005: Hamilton Altair Rare Asymmetrical Wristwatch, ci
See Sold Price
Sold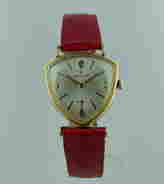 2017
Very Rare Hamilton Thor 10K Gold Filled Watch, 1960s
See Sold Price
Sold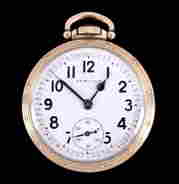 2015
Antique Hamilton 992B 21 Jewel Railroad Pocket Watch
See Sold Price
Sold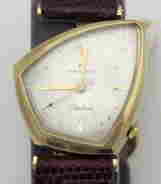 2016
Hamilton Electric Wrist Watch Altair
See Sold Price
Sold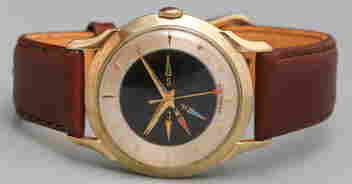 2013
RARE HAMILTON 1956 CROSS COUNTRY MANUAL WRISTWATCH
See Sold Price
Sold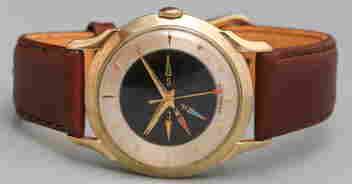 2013
RARE HAMILTON 1956 CROSS COUNTRY MANUAL WRISTWATCH
See Sold Price
Sold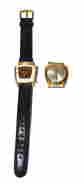 2013
Two Gold Filled Hamilton Electric Watches
See Sold Price
Sold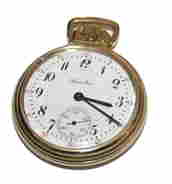 2014
Hamilton 10k Gold 23 Jewel Pocket Watch Model #950 Circ
See Sold Price
Sold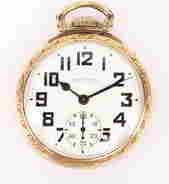 2018
HAMILTON 10K GOLD FILLED RAILROAD POCKET WATCH
See Sold Price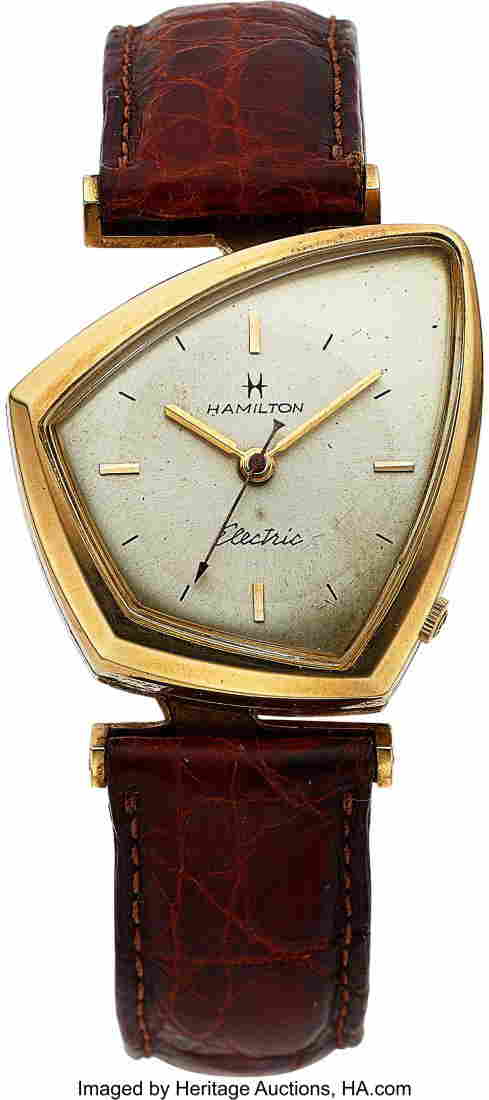 Item Details
Description
Hamilton Very Rare 10k Gold Filled Altair Electric Wristwatch. Circa 1961 Case: 32mm x 39mm, 10k yellow gold filled, asymmetrical, two body, snap case with detached lugs Dial: satin silver spun dial with applied pitched stick markers at 3-6-9 and 12. Black painted dashes in between the markers, gold baton hands Movement: Hamilton electric 505 movement. Band: used generic crocodile strap with generic gold plated buckle Signed: dial, case and movement signed by maker HID03101062020 © 2022 Heritage Auctions | All Rights Reserved
Condition
Type: Hamilton Very Rare 10k Gold Filled Altair Electric Wristwatch. Circa 1961
Signed: dial, case and movement signed by maker
Dial: satin silver spun dial with applied pitched stick markers at 3,6,9 and 12. Black painted dashes in between the markers.
Hands: gold baton hands
Metal: 10k yellow gold filled
Case Info: asymmetrical, two body, snap case with detached lugs
Case Length: 39mm
Case Width: 32mm
Crystal: acrylic
Watch Movement: Hamilton electric 505 movement.
Band: used generic crocodile strap with generic gold plated buckle
Circa: 1961
Condition: Fine example of this rare Hamilton Electric. Case is tight and has no dings or scratches of note. Only one tiny "pit" on the corner of the left side, case back. Otherwise, watch retains a nice heavy layer of 10k. Case has some tarnish. Original Hamilton Electric crown in excellent condition. Original dial with a few very tiny scratches and age spots. Excellent hands. Modern generic strap is worn and should be changed out sooner than later. The watch sets and runs but Hamilton Electrics can prove finicky. Sold running but with no further warranty. Heritage Auctions strongly encourages in-person inspection of items by the bidder. Statements by Heritage regarding the condition of objects are for guidance only And should Not be relied upon as statements of fact, And do Not constitute a representation, warranty, Or assumption of liability by Heritage. All lots offered are sold "As Is"

Buyer's Premium per Lot:
25% on the first $300,000 (minimum $49), plus 20% of any amount between $300,001 and $3,000,000, plus 15% of any amount over $3,000,001 per lot.
Buyer's Premium
25% up to

$300,000.00

20% up to

$3,000,000.00

15% above

$3,000,000.00
54054: Hamilton Very Rare 10k Gold Filled Altair Electr
Estimate
$1,500
-
$1,000,000
Shipping, Payment & Auction Policies
Ships from Dallas, TX, United States
Auction Curated By
Jim Wolf
Director of Watches & Fine Timepieces
www.liveauctioneers.com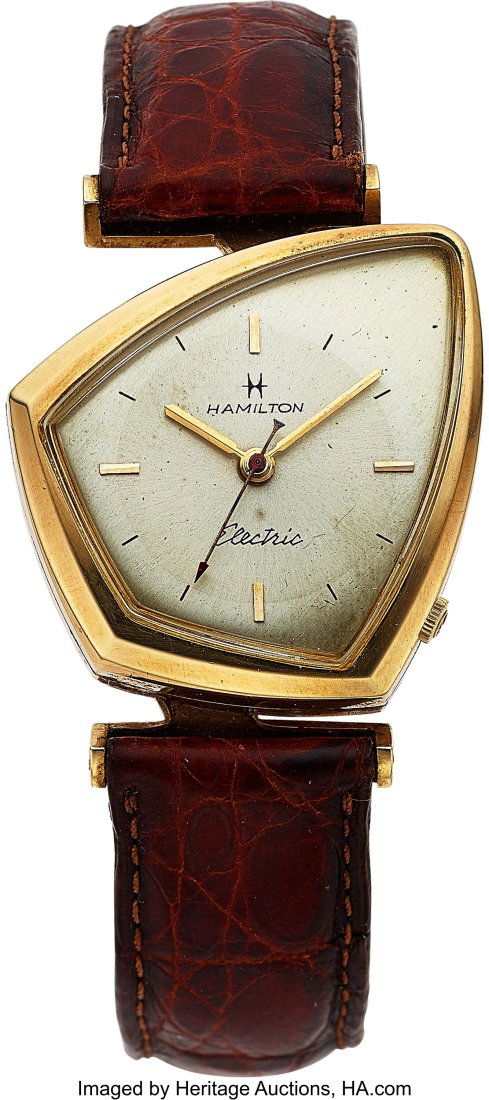 54054: 54054: Hamilton Very Rare 10k Gold Filled Altair Electr
Est.

$1,500

-

$1,000,000
•
Starting Price

$1,500
Fine Watches & Timepieces - #5529
Jun 01, 2022 12:00 PM EDT
Buyer's Premium 25%
Lot 54054 Details
Description
Hamilton Very Rare 10k Gold Filled Altair Electric Wristwatch. Circa 1961 Case: 32mm x 39mm, 10k yellow gold filled, asymmetrical, two body, snap case with detached lugs Dial: satin silver spun dial with applied pitched stick markers at 3-6-9 and 12. Black painted dashes in between the markers, gold baton hands Movement: Hamilton electric 505 movement. Band: used generic crocodile strap with generic gold plated buckle Signed: dial, case and movement signed by maker HID03101062020 © 2022 Heritage Auctions | All Rights Reserved
Condition
Type: Hamilton Very Rare 10k Gold Filled Altair Electric Wristwatch. Circa 1961<br />Signed: dial, case and movement signed by maker<br />Dial: satin silver spun dial with applied pitched stick markers at 3,6,9 and 12. Black painted dashes in between the markers.<br />Hands: gold baton hands<br />Metal: 10k yellow gold filled<br />Case Info: asymmetrical, two body, snap case with detached lugs<br />Case Length: 39mm<br />Case Width: 32mm<br />Crystal: acrylic<br />Watch Movement: Hamilton electric 505 movement.<br />Band: used generic crocodile strap with generic gold plated buckle<br />Circa: 1961<br />Condition: Fine example of this rare Hamilton Electric. Case is tight and has no dings or scratches of note. Only one tiny "pit" on the corner of the left side, case back. Otherwise, watch retains a nice heavy layer of 10k. Case has some tarnish. Original Hamilton Electric crown in excellent condition. Original dial with a few very tiny scratches and age spots. Excellent hands. Modern generic strap is worn and should be changed out sooner than later. The watch sets and runs but Hamilton Electrics can prove finicky. Sold running but with no further warranty. Heritage Auctions strongly encourages in-person inspection of items by the bidder. Statements by Heritage regarding the condition of objects are for guidance only And should Not be relied upon as statements of fact, And do Not constitute a representation, warranty, Or assumption of liability by Heritage. All lots offered are sold "As Is"<br><br>Buyer's Premium per Lot:<br />25% on the first $300,000 (minimum $49), plus 20% of any amount between $300,001 and $3,000,000, plus 15% of any amount over $3,000,001 per lot.
Contacts
Heritage Auctions
214.528.3500
LiveAuctioneers Support
info@liveauctioneers.com