2: 10 Acres Sangre de Cristo Ranch Alamosa Colorado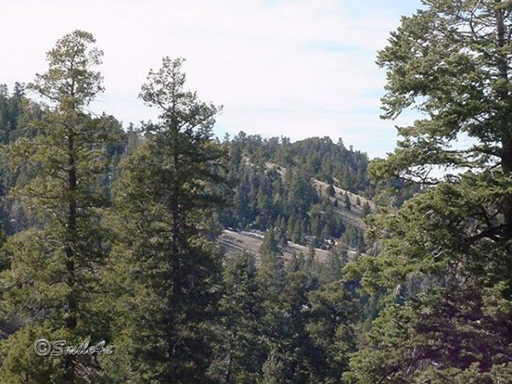 See Sold Price
Don't Miss Your Next Treasure.
Set up a search alert to hear when Coins, Currency & Stamps items arrive.
Auction ended on April 1st, 2006 UTC
2: 10 Acres Sangre de Cristo Ranch Alamosa Colorado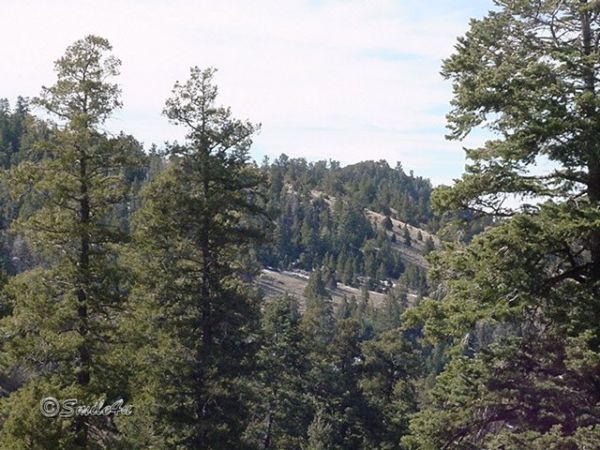 [removed] Sangre De Cristo Ranches Unit Q-2 Block 237 Lot 5050
Property Pictures
Property Description
County Information
County Photos
Payment Information
Exchanges
Disclaimer
Information
General Legal Sangre De Cristo Ranches Unit Q-2 Block 237 Lot 5050 APN # 702-58-280 Size 10.71 acres Location City Fort Garland
Alamosa County Costilla State Colorado Services Roads Gravel, Dedicated Easement Water Well, Holding Tank : Must Install. Power Generator, Solar Sewage Septic, Holding Tank: Must Install. Deed Type Statutory Warranty Liens None Title Marketable Yes Taxes and Dues Prop Taxes Paid Yes Association Dues No Prop Taxes/Year $76.68 Fees Buyers Premium
Doc Prep Fees 5% of Purchase
Price + $150.00 Maps Parcel Map [removed] Street Map [removed] Subdivision Map [removed] Area Map [removed] Property Photos - Sangre De Cristo Ranches Unit Q-2 Block 237 Lot 5050

Property Description - Sangre De Cristo Ranches Unit Q-2 Block 237 Lot 5050 This huge chunk of land sits in the mountains of the Sangre de Cristo Ranches. All of the pictures were taken along the road that leads in front of the property. There is a steep climb off of the road up to the top of the property and majority of the property makes up the big hill that is seen in the pictures. The views from the top of these hills are fabulous looking across the valley to the mountains! It is a double sized lot at 10.71 acres! There are plenty of pine trees making this a beautiful big chunk of land! There is also a pretty view of the mountains to the south with meadows sprinkled down the side of a hill! Enjoy!
Additional Property Informatiuon The Sangre de Cristo Ranches is a beautiful subdivision in the San Luis Valley nestled high in the Rocky Mountains in the Sangre de Cristo Range. Located near the town of Fort Garland, it is 25 miles east of Alamosa, 210 miles south of Denver, and 50 miles west of Interstate 25. Fort Garland and Blanca are small towns in the area offering gas and a few restaurants. Alamosa to the west is a bigger town offering shopping, restaurants and hotels. The valley is mostly agricultural with many beautiful farms sprinkled about. Mt. Blanca, the fourth highest peak in Colorado at 14,345 feet, and Trinchera Peak, offer stunning views to this subdivision. Mountain Home Reservoir is tucked against this subdivision offering fishing and boating. To the east is the Forbes Trinchera Ranch. Most of the roads in the subdivision are maintained by the county. There are restrictive covenants to protect the integrity of this subdivision. There are several full time residents sprinkled about and it remains largely undeveloped offering plenty of privacy. All of the parcels are at least 5 acres and require a minimum of 600 square feet to build. Be sure and click on the Costilla County link to see some of the beautiful mountains, animal and lake pictures we have taken on our journeys to the area.

Full Size Maps:

Parcel Map Section Map

Street Map Area Map


County Photos

County Information - Costilla
Welcome to Costilla County
Costilla County is nestled high in the Rocky Mountains in the Sangre de Cristo Range. The valley sits at an elevation of 7544 feet. The San Luis Valley is one of the largest high desert valleys in the world at an altitude of over 7,000 feet. It is approximately 125 miles long and over 65 miles wide. The high plains and flat valleys stretch for 722 square miles and is surrounded by the Sangre de Cristo mountain range to the east and the San Juan mountain range to the west. The Rio Grande River originates in the San Juan Mountains and flows through the San Luis Valley. Here you will also find Blanca Peak. At 14,345 feet it is the 4th highest peak in Colorado! It can clearly be seen for miles on a typical sunny day. The clear blue sky against the backdrop of Mt. Blanca is absolutely beautiful as you can see in our pictures below!

San Luis, "the oldest town in Colorado", is the county seat for Costilla County. Click here for the location of San Luis. The nearest larger nearby town is Alamosa which is about 35 miles west of San Luis. Alamosa is a beautiful small town of about 8,775 that offers nice restaurants, hotels and Wal-Mart. The population in Costilla County is about 3600. The area is very agricultural and the landscape is marked with many farmers growing hay in the rich soil and the majestic ranch homes that Colorado is known for! Most of the real estate in the area was originally part of the Sangre de Cristo Land Grant bought by the Forbes group. The winters are cold and the summers are mild. High temperatures average 65 in July. Average temperatures in January are in the mid 30's during the day and almost zero at night. There is much to do in the area with the rugged and majestic mountains providing a bit of something for everyone and the ultimate environment for the outdoor enthusiast where the sun shines 320 days a year!

Additional County Informatiuon
Attractions and Things To Do
Great Sand Dunes National Monument

San Luis Valley Museums

Wheeler Geologic Area - Mountain Bike or 4x4 Trips

Creede Repertory Theatre

Los Caminos Antiguos - The Ancient Roads

Additional Area Attractions

Payment Information You are bidding on the total purchase price. This is not a down payment for a contract!
The winning bid plus a 5% buyers premium plus a $150.00 doc prep fee buys 100% ownership of this property!
We will prepare all documents necessary to transfer ownership and include a check to cover all recording fees and transfer taxes as well. High bidder will have 5 days to send payment by cashiers check, money order, or Paypal. Our Paypal registered email address is smileforyou.inc@verizon.net. It is the same as our eBay email address. Within an hour immediately following the auction, Smile4u Inc. will email buyer with instructions on payment and document preparation. Payment is due within 5 days of the auction. [removed]
[removed][removed][removed][removed][removed]


Exhanges Smile4u Inc wants to ensure that you are 100% satisfied with your purchase. We offer a 45 day exchange for another like property or you can upgrade to another parcel. We do not charge any additional fees for the exchange!

Disclaimer By bidding on this the buyer has had an opportunity for due diligence and is purchasing this property based on buyer's judgment and inquiry. Smile4u Inc. makes no guarantee as to the location, condition, accessibility, terrain, build ability or information contained in this auction. All properties are sold AS IS.
The buyer accepts the real estate in AS IS condition and where presently located including any improvements, structures, easements, or encumbrances. The seller makes no representation about the suitability of the real estate for a particular purpose or the conditions therein. All of the research we have done is to assist you in completing your own due diligence. We are confident that our research is accurate but mistakes do occur so be sure and complete your own due diligence.
All our properties are insurable and title insurance is available if the buyer requests at the buyer's own expense. We do guarantee the following:
Title to each property is marketable
No monetary liens on property other than recurring assessments or bonds
No trust deeds on property
Real property taxes due before the sale have been paid. Buyer is responsible for all tax notices generated after the sale
We are ready to sell this piece of land today! You need to be just as ready to do business with us. If you are bidding on it please be as serious about the purchase as we are and contact us within 24 hours of the close of the auction and send payment within five days. Please read our auction and email us any questions prior to placing a bid. All sales are final. No refunds are available.
Within an hour immediately following a winning bid, Smile4u Inc. will email buyer with instructions on payment and document preparation. Payment is due within 5 days of the auction. Please be sure to provide us with your vesting information so we can begin your documents once payment is received.
Smile4u Inc is very serious when it comes to wholesaling land. Our family business has seven employees, six of us being related. We rely on this income to support our families. We work extremely hard to make sure our customers receive an outstanding land buying experience. We spend many hours on the road looking at land to bring you quality land as well as many hours researching titles to guarantee to you a clean title. Our quality research brings confidence to our customers land purchases, which is reflected in our feedback. We look forward to bringing you a quality land buying experience!
Discover Items You'll Love