lots of lots
Welcome to the world's largest marketplace for fine art, antiques & collectibles.
64: 1989 Jaguar XJ6 Vanden Plas Sedan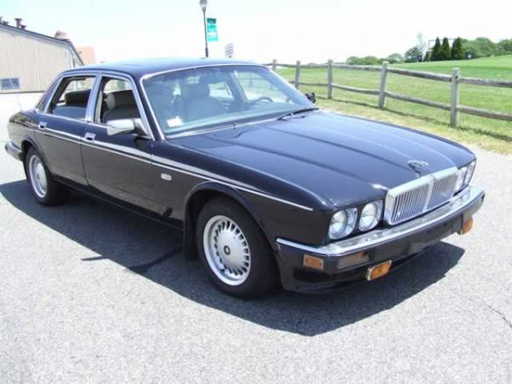 See Sold Price
Don't Miss Your Next Treasure.
Set up a search alert to hear when ICA Auctions lists new auctions.
Discover Related Items Available Now
Auction ended on June 17th, 2006 UTC
64: 1989 Jaguar XJ6 Vanden Plas Sedan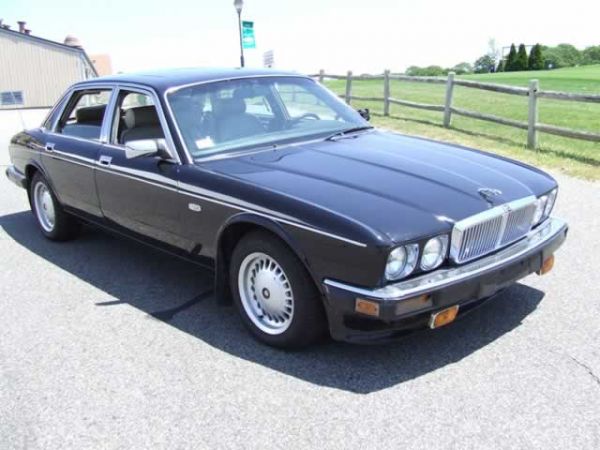 1989 Jaguar XX6 Low mileage 104K, needs headliner, and a little TLC. All in all a pretty clean car. Black. Odometer reading: 104721. VIN: SAJKY1543KC558592.
Shipping
Buyer Pays Shipping Cost
Payment
Payment is to be made either by Credit Card (Amex, Visa, MC) or by Bank Wire. For Bank Wire instructions please refer to our Terms and Conditions, and make a full notation of your intent on the sign up form. If you plan on paying by Credit Card, you will be subject to a hold of 1000USD prior to being approved as a bidder. Please provide full credit card information when filling out signup form, so we can have it on file. You card will not be charged if you do not buy anything and the 1000USD hold will be lifted before any invoice charges, and directly after the Auction.
Accepted payment methods
Cape Cod Auction
p Full payment of purchase must be received on day of purchase, except as allowed in item 12 of our Terms. Terms are Credit Card or Bank Wire. American Express, Visa, or MasterCard may be used, but be advised a 2.5% service charge will be added to all credit card purchases. Additionally all Cards on file will be subject to a 1000USD hold of funds prior to approval as a bidder.p pPlease go to our a hrefhttp:members.ebay.comwseBayISAPI.dllViewUserPageuseridicaauction About Mea Page for complete Details about this and all our other Auctions.P p Shipping is at owners expense, but in our experience we have come across some reasonable avenues for shipment. Please contact us after the Auction for specific options.p
Terms
Terms of Sale: 1. Full payment of purchase must be received on day of purchase, except as allowed in item #12. Terms are Credit Card or Bank Wire. American Express, Visa, or MasterCard may be used, but be advised a 2.5% service charge will be added to all credit card purchases. Additionally all Cards on file will be subject to a $1000USD hold of funds prior to approval as a bidder. 2. All bidders may be required to provide International Classic Auctions with proof of means to pay for any purchases. 3. All vehicles and/or other items are purchased "AS IS" and are sold "WITHOUT WARRANTY OR GUARANTEE, EXPRESS OR IMPLIED." The purchaser warrants that no representations, oral or written, have been made by International Classic Auctions of any of its employees or agents regarding any vehicle or item sold at the auction by or through International Classic Auctions. 4. All statements by the Auctioneers and those statements printed in advertisements are believed to be correct, however, bidders are to examine all cars and other items before bidding and do so upon his or her opinion and examination. 5. International Classic Auctions is not responsible for correctness of year, genuineness or any other description or condition of the vehicles. 6. All cars are offered for sale subject to a reserve price set by the seller unless otherwise stated. 7. Ownership of an item passes to a bidder when the Auctioneer says "Sold." At that time the new owner assumes full responsibility of the item. 8. Should any dispute in a bid arise the Auctioneer will use his judgment and his decision is final. 9. All vehicles must be removed from the premises by the purchaser at his own expense no later than 2:00pm EST the FIRST banking day following the sale. If it is not removed, International Classic Auctions may remove and store the vehicle at the owners risk and expense. 10. All state and local taxes apply. Tax does not apply when shown proof of a Automobile Dealer's number and resale tax number. Out of state Purchases must acquire necessary transportation permits (bill of lading). 11. A purchaser's failure to comply with terms of sale shall entitle International Classic Auctions and consignor to use, at their discretion, any and all remedies available at law or in equity including without limitation to hold the purchaser liable. This may include the following: A. Cancel the sale and retain as liquidated damages all payments made by the purchasers. B. Re-Sell the vehicle or item at a private or public sale for the highest offered price. Purchaser herein agrees to be liable for the difference between the bid price offered by purchaser under these terms and the amount received at the private or public sale. In addition, Purchaser shall be liable for any expenses of sale, attorney fees and court costs. 12. Delayed Payment Agreement: A. I agree to pay in full, plus buyer's fee and all applicable state and local tax with Credit Card or Bank Wire, the amount owed on any vehicle for which I agree to these terms. B. I understand that the entire amount of any purchase must be paid by 12:00pm on the FIRST banking day following the Auction, including buyer's fee and all applicable state and local taxes. 13. Buyer is responsible for a storage fee of $30USD per day to the Auction for storage beyond the FIRST banking day following the sale. 14. International Classic Auctions provides Title only. Licensing (including emissions requirements, vehicle inspections, plate and tags) is the responsibility of the new purchaser. 15. A Buyers Fee of 10% will be charged for each item sold. 16. Titles for items purchased are mailed by certified mail to the purchaser on the 20th banking day following the sale. Due to liens and title held in safety deposit boxes, any title may be delayed up to 30 days before it is released to Buyer. 17. As Collector Vehicles, these automobiles may not be fit for ordinary driving and reasonably safe and free of defects. This includes, but is not limited to, tires, brakes, steering, motor mounts, and front and/or rear drive units. Agreement of these terms and conditions implies that purchaser will rely on any inspection made by the purchaser rather than any description or representation made by International Classic Auctions. 18. We have endeavored to describe items as accurately and as fairly as possible. No warranty can be given to the mechanical or electrical operation of any item. It must be understood that any description or assessment of an item or its condition must be regarded as opinion only, and cannot form part of any legal contract. Where we have identified particular faults or damage to items it must be understood that reference to such faults does not imply the absence of others, nor does the lack of such a reference imply that an item is free of faults. Prospective purchasers must satisfy themselves as to the suitability of lots before buying. 19. The bidder agrees that in any auctions to which International Classic Auctions is a party, the laws of the State of Arizona shall be used to interpret and enforce this contract. The bidder agrees that in any action to which International Classic Auctions is a party, the proper venue and jurisdiction for any dispute herein shall be either in the Superior Court of Maricopa County, Arizona, or in the District Court located in Phoenix, Arizona. Purchaser agrees the address used in the setup of his Ebay account as the proper address to be used for any services of process. 20. This Contract may not be assigned by the Purchaser without the written consent of International Classic Auctions. It is binding upon the Purchaser, his heirs, representatives, assigns, or successor of whatsoever nature. Time is of the essence herein. Payment Options: Currently we have two payment options. (1) Payment by Visa/Mastercard/American Express. Setup as a bidder to our Auction requires card to have a hold of $1000USD for the time of the Auction and bidding. (2) Payment by Bank Wire. After Auction if payment by Bank Wire is chosen all holds on registered credit cards will be released, refer to wire instructions for further steps. Payment By Bank Wire: In the event that Buyer, verified by Ebay Id, desires to pay by Bank Wire, said Buyer is agreeing to these terms: I (Buyer), understand that by agreeing to these terms and conditions, I agree to wire transfer the specified amount (Sale Price of Item(s) won by bid) on the sales agreement into Internationa Classic Auctions account at Wells Fargo, by 12pm (Noon), Monday June 19th, 2006. If I do not wire transfer, I will be liable to INTERNATIONAL CLASSIC AUCTIONS, INC. as if my check had not been dishonored upon presentation to my bank. I waive any notice of nonpayment required to be given to me and agree that damages for my failure to redeem are to be determined persuant to A.R.S SEC 12-671, including 2 times the face amount of the check plus court costs and reasonable attorney fees. Please route all Bank Wire Transfers to the following instructions: Wells Fargo Bank 700 n. Gilbert Rd. Gilbert, AZ 85234. (800-225-5935) Routing Number:12100248 Account Number: 0728984030 Account Name: ICA Auctions.
Discover Items You'll Love

Bid Anywhere, Anytime. Download the LiveAuctioneers App.
Available on the App Store
Android App on Google Play