X-Men Storm (Halle Berry) Hero Screen Worn Full Costume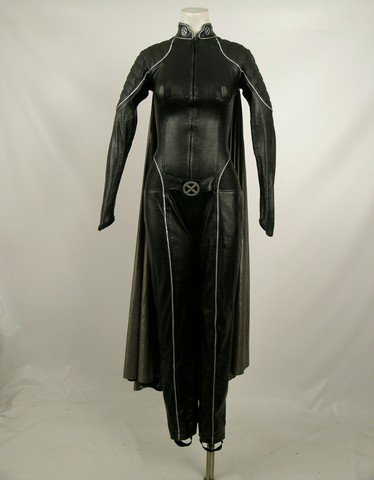 See Sold Price
Don't Miss Your Next Treasure.
Set up a search alert to hear when Premiere Props lists new auctions.
Auction ended on September 27th, 2014 UTC
X-Men Storm (Halle Berry) Hero Screen Worn Full Costume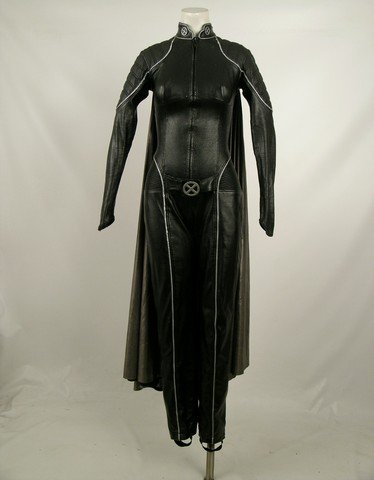 X-Men Storm (Halle Berry) Hero Screen Worn Full Costume - A truly rare and treasured collectable for "X-Men" fans! The original blockbuster "X-Men" came out in 2000. It was based on the Marvel Comics superhero team of mutants with super powers. In the film they are led by Patrick Stewart who plays Charles Xavier (aka Professor X) founder of the X-Men and the "Xavier School for Gifted Youngsters". Among the X-Men are Hugh Jackman (as Wolverine) , Halle Berry (as Storm), and bad guy mutant Ian McKellen (as Magneto). The film was a massive commercial and critical success and has spawned a never ending series of box-office smash hit sequels, that continue today and for the foreseeable future! One of the favorite characters is, of course Halle Berry, as Ororo Munroe, a teacher at the X-Mansion, who, as her alter ego "Storm", can manipulate the weather. Although she makes no bones of her hatred for "humans", she also carries a secret, which is that she is afraid of them. This is one of her actual hero screen worn full "Storm" outfits that Halle Berry used in her debut in the original "X-Men". It is seen most prominently in the sequence near the end of the film when the X-Men find themselves at the Statue of Liberty. Storm gets involved with a battle with mutant "Toad" (Ray Park), who, like a toad, can leap boundlessly, and has a long prehensile tongue that he can use to latch onto, and attach with, as well as having the ability to spit a slimy substance onto others, which dries immediately and can suffocate its victim. After a long battle, Storm finally forces Toad to the edge of the Statue, while he dangles off, held on with his tongue. Storm creates one of her violent tempests, and with a flourish tells Toad: "Do you know what happens to a toad when it is struck by lightning?… Same as everyone else!" At which point she summons a massive lightning bolt that tears Toad from his tongue and sends him falling to his death below. This spectacular outfit includes Halle Berry's black leather and vinyl flight suit with silver accents and silver and black "X" motifs on the collar. It is marked inside with the original wardrobe tag which reads: "HERO REG X-JET". It also includes her hero screen worn silver full length sparkling lamé cape, which has a series of snaps on the upper seam to attach to the back of her flight suit and two "loops" in the seams so Storm can attach them to her arms and make the cape "open up" as she does several times in the film. The suit also includes her trademark "X" motif buckle which attaches to the flight suit's built-in front belt. The outfit comes with full documentation, including a Letter of Provenience from Giles Moon, the head of movie and rock memorabilia collectables at the legendary Leonard Joel Auction House in Australia (established in 1919), where the outfit was obtained, as well as copies of the documents showing the origin and time-table history of the suit from the Wardrobe Department Stock Issue Sheet from 20th Century Fox Studios, to a letter from Alan J. Adler, Executive Director of 20th Century Fox Achieves, to a letter from Maura Quinn, Executive Director of UNICEF Ireland, confirming that the suit was worn in "X-Men", and was given to them for their charity "Movie Action For Children".
Discover Items You'll Love