lots of lots
Welcome to the world's largest marketplace for fine art, antiques & collectibles.
7: Zonophone Home Phonograph,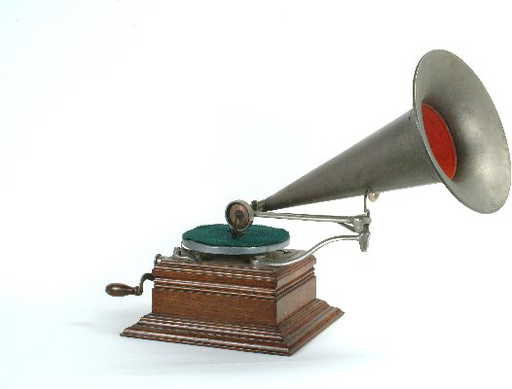 See Sold Price
Don't Miss Your Next Treasure.
Set up a search alert to hear when Home & Garden items arrive.
Discover Related Items Available Now
Auction ended on May 22nd, 2004 UTC
7: Zonophone Home Phonograph,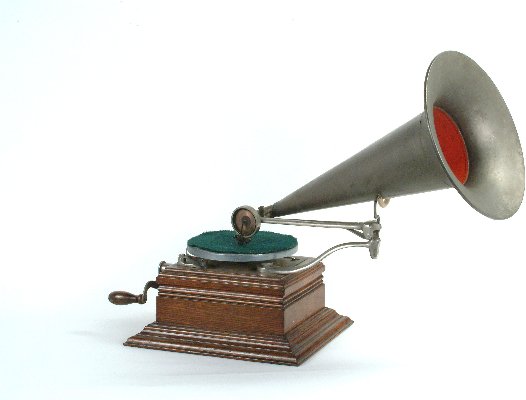 No. 28692, with 7-inch turntable, record spring, needle-clip soundbox, cast top-plate, nickeled traveling and extension arms, shaped dark oak case, and zinc horn with red interior, 9 3/4 in. diam.
Shipping
Buyer Pays Shipping Cost
Payment
Contact For Payment Details
Accepted payment methods
Terms
EDISON GALLERY CONDITIONS OF SALE 1. Some of the lots in this sale are offered subject to reserve. The reserve is a confidential minimum price agreed upon by the consignor and Edison Gallery below which the lot will not be sold. In most cases, the reserve will be set below the estimated range but in no event will it exceed the higher estimate listed in the catalogue. The reserve will be executed by Edison on behalf of the consignor. Regardless, however, of whether or not a lot is subject to a reserve, the auctioneer reserves the right to reject any bid or raise not commensurate with the value of such lots. 2. All property is sold "as is" and neither Edison, the auctioneer or the consignor makes any warranties or representations of any kind, nature or description with respect to the property, and, in no event, shall any of the aforementioned parties be liable or responsible to the successful bidder or any other party for the accuracy thereof, nor shall any of the aforementioned parties be deemed to have made any representation, warranty or description as to the genuineness, authorship, attributions, provenance, period, culture, source, origin or condition of the property and no statement made at the sale, or in the bill of sale, invoice or elsewhere shall be deemed such a warranty of representation of an assumption of liability. 3. Many of the items sold are of a mechanical nature and are sold as not new. They may develop faults at any time. Edison neither expressly or impliedly warrants or guarantees that the property is in working condition or is fit for its originally intended purpose. Certain items were originally powered by electrical or battery sources that may not comply with present regulations, and are now offered for sale for the purpose of display or historical research. Such lots are not suitable for operation or connection to an electrical source, be it a main power source or battery powered source. 4. Except as provided elsewhere herein, the highest bidder, as determined by the auctioneer, shall be the successful purchaser. In the event of any dispute, the decision of the auctioneer shall be binding and final on all parties as to whom is the successful purchaser. This discretion shall include, and not be limited to, the withdrawal of a lot for sale. 5. All purchases must be paid in full and removed from the premises on the day of auction. In the event merchandise is not removed, Edison may, in its sole discretion, impose a storage fee equal to one and one-half (1.5%) percent per month, prorated for the number of days in which the merchandise remains in the custody of Edison. Edison shall have no liability for damage to any property remaining after a sale and the purchaser specifically acknowledges that no bailment is created by Edison retaining the property. Purchaser further agrees that any property not removed within three (3) business days may be transferred to an insured warehouse facility for storage and purchase agrees to be responsible for all transportation and insurance fees. 6. Edison will accept payment for purchases in the form of cash, bank check, money order, personal check, wire transfers in U.S. Dollars, Visa, Master Card, Discover and Paypal. Personal checks will be accepted only with prior approval of Edison. Edison reserves the right to retain property purchased until a purchaser's check clears Edison's bank account. Any dishonored check will be subject to a fee of $25.00 which purchaser agrees to pay. Credit will be extended to a purchaser at the sole discretion of Edison. Any credit purchases not paid in full within thirty-five days from date of sale will be subject to a monthly interest charge of one and one-half (1.5%) percent per month or fraction thereof. 7. In the event a purchaser breaches any of the terms and conditions set forth herein, Edison, may exercise any and all rights it has by law, including, but not limited to, canceling the sale or reoffering the item at auction without reserve. Any payments made toward the purchase price may be retained by Edison for payment of damages incurred by Edison as a result of the purchaser's breach. Purchaser may also be liable for additional damages, costs and fees. 8. Should Edison be held liable to any purchaser, Edison's liability shall not exceed the actual purchase price paid for any item. 9. At the request of the purchaser and at the sole discretion of Edison, Edison may pack and ship items to the purchaser, as directed by the purchaser. In the event any such packaging and shipping are provided, they are provided at the sole risk of the purchaser and purchaser shall be responsible, in addition to the purchase price and any taxes, commissions or fees, for the cost of packaging and shipping, including insurance. Any purchases shipped will be shipped in or within thirty (30) days from the sale date. 10. In the event any property purchased should require any special license or permit in order to transport same to purchaser or to any location designated by the purchaser, obtaining of any such license or permit shall be the sole responsibility of the purchaser. Any delay in obtaining any such license or permit shall subject the purchaser to the storage and interest charges set forth herein. 11. All purchases are subject to Massachusetts sales tax unless the purchaser has a valid resale certificate, a copy of which is presented to Edison prior to registering for a bidder number and shall remain on file with Edison after the sale. Resale certificates from states other than Massachusetts are accepted at the discretion of Edison. 12. A premium of fifteen (15%) percent will be added to any purchase made directly through Edison. A premium of seventeen and one-half (17.5%) percent will be charged on any purchase made through E-Bay. 13. Bidding on an item will be deemed an acceptance of the terms and conditions set forth herein. 14. Should any dispute arise between a purchaser or any third party and Edison, said dispute shall be resolved in accordance with the laws of the Commonwealth of Massachusetts and within in the courts of the Commonwealth of Massachusetts.
Discover Items You'll Love

Bid Anywhere, Anytime. Download the LiveAuctioneers App.
Available on the App Store
Android App on Google Play