Vintage 8mm 1974 Adult Film - 200 ft Color Reel - CR 20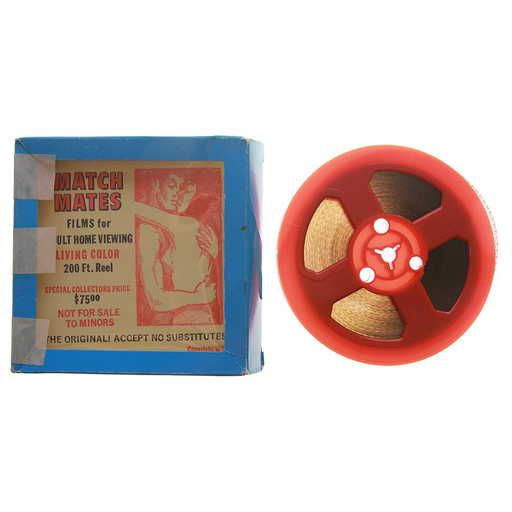 See Sold Price
Don't Miss Your Next Treasure.
Set up a search alert to hear when Movie & TV Memorabilia items arrive.
Auction ended on April 28th, 2015 UTC
Vintage 8mm 1974 Adult Film - 200 ft Color Reel - CR 20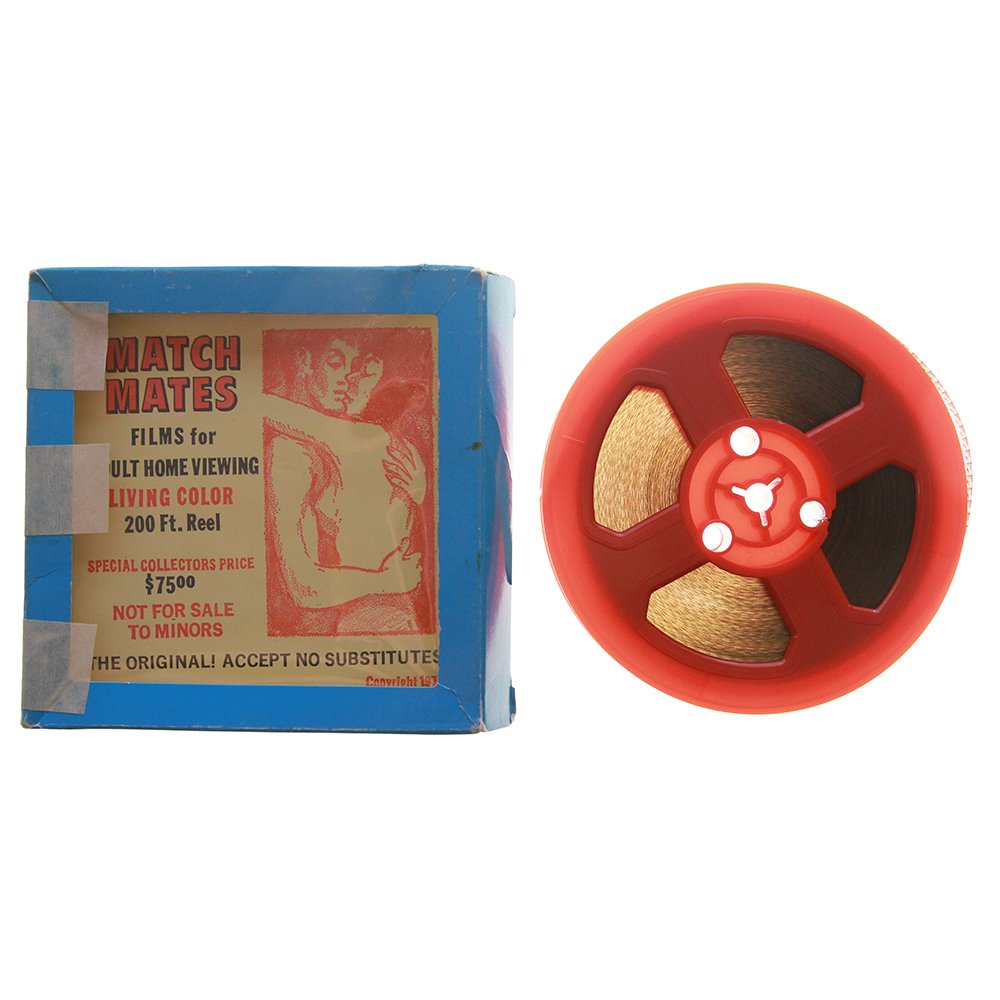 Vintage 8mm "Match Mates" films for adult home viewing in living color 200 ft reel copyright 1974.
Film:
8 mm film is a motion picture film format in which the filmstrip is eight millimeters wide. It exists in two main versions — the original standard 8 mm film, also known as regular 8 mm or Double 8 mm, and Super 8. Although both standard 8 mm and Super 8 are 8 mm wide, Super 8 has a larger image area because of its smaller and more widely spaced perforations.Background:
Pornographic films or sex films are films that present sexually explicit subject matter for the purpose of sexual arousal and erotic satisfaction of the viewer. Pornographic films present sexual fantasies and usually include erotically stimulating material such as nudity. A distinction is often made between erotic films and pornographic films on the basis that the latter contain more explicit sexuality and usually do not claim any artistic merit, or aesthetic appeal.
Pornographic films are produced and distributed on a variety of media, depending on demand and the technology available, including traditional film stock in various formats, video for home viewing, DVDs, Internet download, cable TV and other media. Today, pornographic films can be sold or rented on DVD, shown through Internet streaming and special channels and pay-per-view on cable and satellite, and in rapidly disappearing adult theaters. They are generally not permitted to be shown in mainstream cinemas or free-to-air television.
Films with risqué content have been produced since the invention of the motion picture in the 1880s. Production of such films was profitable, and a number of producers began to specialise in their production. However, various groups within society considered such depictions immoral, labelling them pornographic, and attempting to have them suppressed under obscenity laws, with varying degrees of success. Such films continued to be produced but could only be distributed by underground channels. Because the viewing of such films carried a social stigma, they were viewed at brothels, adult movie theaters, stag parties, at home, in private clubs and also at night cinemas. Only in the 1970s were pornographic films semi-legitimized; and by the 1980s, pornography on home video achieved wider distribution. The rise of the Internet in the late 1990s and early 2000s similarly changed the way pornography film was distributed and furthermore complicated the censorship regimes around the world and the legal prosecution of obscenity.Featured Video: Terms and conditions:
All items within this auction are original and come directly from the Filthy Gorgeous Media archives. Each item will be packaged with an item specific
certificate of authenticity
. Each certificate is customized according to lot and signed by the CEO of Filthy Gorgeous Media.
There is NO COPYRIGHT TRANSFER after purchase. Filthy Gorgeous Media retains copyright privileges for all imagery within this auction.
Upon winning an item at the end of an auction, please be sure to check the email account you have associated with your live auctioneers account for an invoice. Bidders are responsible for shipping charges. PayPal is our preferred method of payment. For questions or assistance feel free to call (201)258-3770 Monday - Friday between 9:00AM and 5:00PM EST.
Categories: Pictures, Photographs, Models, Images, Nude Photos, Negatives
Discover Items You'll Love