Weekly Auctions of Exceptional Items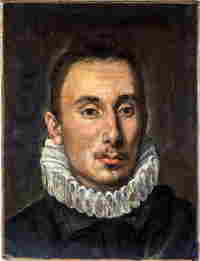 Dom. Theotokopoulos GRECO EL (1541-1614)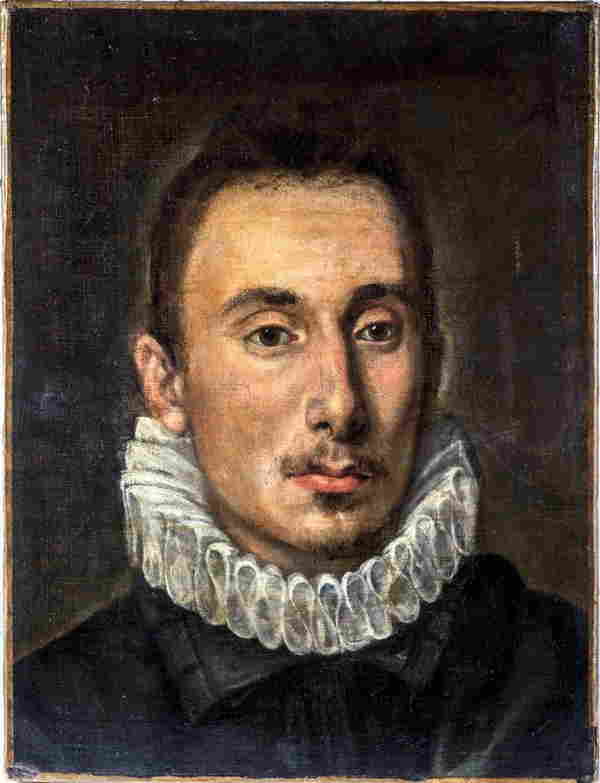 Lot 0060 Details
Description
OIL ON CANVAS PAINTING, 16.34" X 12.40", catalog LE GRECO DE LA CRETE A TOLEDE PAR VENISE,CHEFS-D' OUVRE OUBLIES,BURLINTON MAGAZINE 1940, Cataloge; 1;Le Greco de LA CRETE a TOLEDE par VENISE BORDEAUX 12 Mai-31 Juillet 1953 Cat.16 Portrait d'homme 1576 Coll. part.,PARIS
2;Les CHEFS-D'CEUVRE DES MUSEES DE BORDEAUX LA PEINTURE DEPUIS LES ORIGINES JUSQU'A 1810 VILLE DE BORDEAUX GALERIE BEAUX-ART 1952-1953 PHOTO OF THE PRESENTATION OF THE WORKS OF GRECO 3;Chef-d' oeuvre oublies SARREBRUCK JUIN MCMLIV ROUEN JUILLET-SEPTEMBRE MCMLIV Pag 23
4;Burlington Magazine No 77-1940 pag 164 A-PORTRAIT OF MAN. BY EL GRECO CNAVAS,41 by 31cm (PRIVATE COLLECTION,PARIS)
5;EXPORT BY T.ROGERS & CO.(PACKERS)LTD. Fine Art Packers,Conveyors,Shippers & Forwarding Agent Registered Office,Packing and Warehouse Premises at 1a,BROUGHTON STREET,LONDON SW8 3QJ; EXPORT Referece No E.482. Packages Re Berenbau. Date 19th.August.1988 6;Expertise and Notes;A.L.Mayer Suggested this painting could have been in the collection of king Louis Philippe(Notice des Tableaux de la Galerie Espagnola,Paris 1838,Nr.303) and that it was painted before Theocopoulos went to Spain or right after he arrived in Madrid,before going to Toledo. This painting is similar to the one in Museun of Copenhage and the one belonging to Vicenzio Anatagi of the Frick Collection in New York.Domenico Theotocopuli dit Le Greco (1541-1614) : de la Crète à Tolède par VenisAvant-propos de Jacques Chaban-Delmas, Député-Maire de Bordeaux."Bordeaux présente, avec son IVe Festival international de Musique, de Danse et d'Art dramatique, sa IIIe Exposition internationale d'Art pictural, consacrée à l'un des maîtres les plus étonnants de la culture méditerranéenne : le Greco.Le Greco n'a pas été choisi par hasard. Son œuvre constitue, à une époque donnée, la somme de la sensibilité et du génie des peuples méditerranéens : grec, latin et ibérique, c'est-à-dire du foyer civilisateur du monde moderne.D'autre part, nous avons, avec Goya en 1951, avec les Primitifs méditerranéens en 1952, avec le Greco cette année, cherché à apporter une contribution bordelaise à l'histoire de l'Art. L'œuvre du Greco suscite d'intéressantes controverses. Il est vraisemblable que le rassemblement, réalisé à la Galerie des Beaux-Arts, d'œuvres caractéristiques en nombre imposant, permettra aux historiens et aux critiques d'étayer plus aisément leur opinion qu'ils ne le peuvent faire à la poursuite des toiles dispersées dans les musées et collections,Pour favoriser encore ces études, nous avons réuni également quelques chefs-d'œuvre choisis des Titien, Tintoret, Véronèse, Bassano, Parmesan, Schiavone, qui ont exercé leur influence sur le grand Crétois avant qu'il ne partît pour Tolède.Il apparaîtra ainsi que Bordeaux ne se contente pas de réaliser la plus grande exposition du Greco qui fût jamais, mais encore veut attacher son nom aux progrès de la connaissance humaine.Elle n'en devra que plus de reconnaissance aux généreux prêteurs d'Amérique et d'Europe, et s'attachera à bien accueillir ses visiteurs, chaque année plus nombreux, car il est patent que l'on ne passe plus par Bordeaux : on y revient." Vues des salles et du vernissage de la Galerie des Beaux-Arts pendant l'exposition Le Greco, 1953. Photo Puytorachttps://www.dropbox.com/sh/2bzpznatv83ilq5/AAD_XJ3lm987WhnND3SEy0BJa?dl=0
Condition
VIEW ALL PICTURES HERE AT THIS LINK.>https://www.dropbox.com/sh/2bzpznatv83ilq5/AAD_XJ3lm987WhnND3SEy0BJa?dl=0 EXIBITION > http://www.musba-bordeaux.fr/fr/article/le-greco
Dom. Theotokopoulos GRECO EL (1541-1614)
Estimate
$500,000
-
$1,000,000
Shipping, Payment & Auction Policies
Ships from
Miami, FL, United States
www.liveauctioneers.com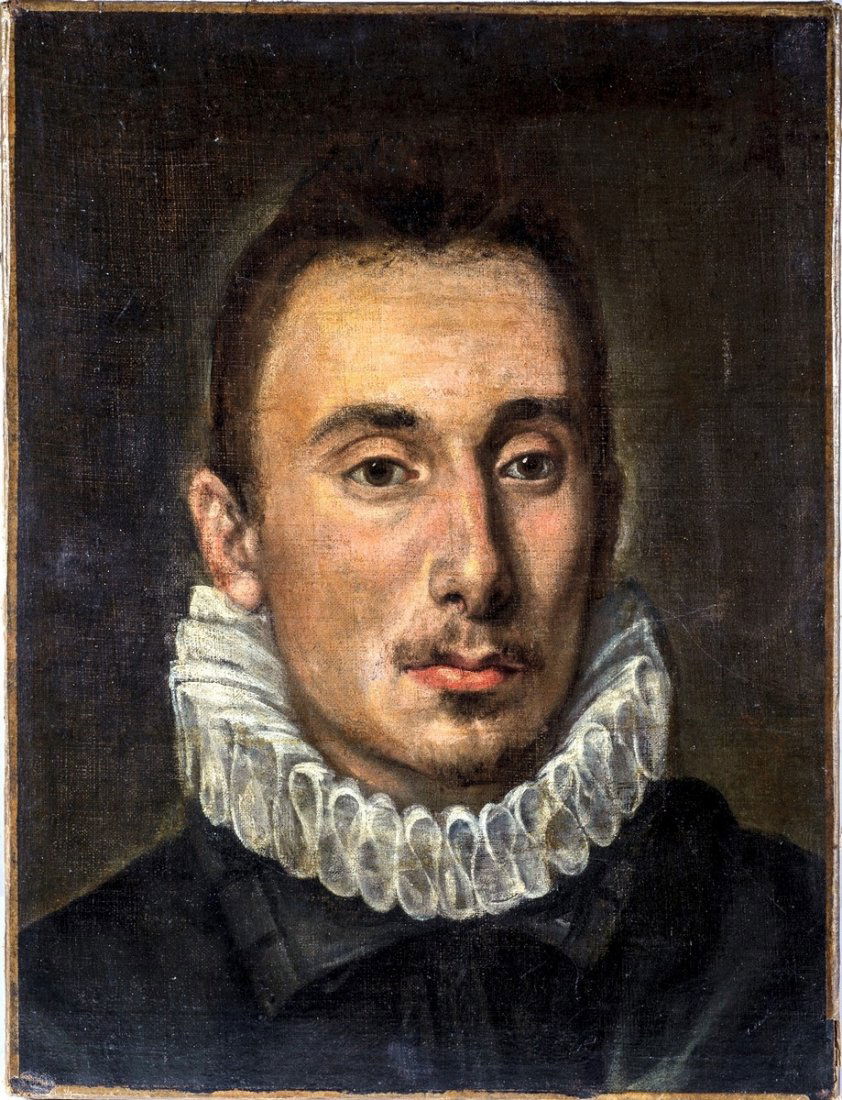 0060: Dom. Theotokopoulos GRECO EL (1541-1614)
Sold for
$1,700,000
•
53 Bids
Est.

$500,000

-

$1,000,000
•
Starting Price

$250,000
M.A.G. December 15th Consignment Auction !
Tue, Dec 15, 2015 8:15 PM EST
Buyer's Premium 21%
Lot 0060 Details
Description
OIL ON CANVAS PAINTING, 16.34" X 12.40", catalog LE GRECO DE LA CRETE A TOLEDE PAR VENISE,CHEFS-D' OUVRE OUBLIES,BURLINTON MAGAZINE 1940, Cataloge; 1;Le Greco de LA CRETE a TOLEDE par VENISE BORDEAUX 12 Mai-31 Juillet 1953 Cat.16 Portrait d'homme 1576 Coll. part.,PARIS
2;Les CHEFS-D'CEUVRE DES MUSEES DE BORDEAUX LA PEINTURE DEPUIS LES ORIGINES JUSQU'A 1810 VILLE DE BORDEAUX GALERIE BEAUX-ART 1952-1953 PHOTO OF THE PRESENTATION OF THE WORKS OF GRECO 3;Chef-d' oeuvre oublies SARREBRUCK JUIN MCMLIV ROUEN JUILLET-SEPTEMBRE MCMLIV Pag 23
4;Burlington Magazine No 77-1940 pag 164 A-PORTRAIT OF MAN. BY EL GRECO CNAVAS,41 by 31cm (PRIVATE COLLECTION,PARIS)
5;EXPORT BY T.ROGERS & CO.(PACKERS)LTD. Fine Art Packers,Conveyors,Shippers & Forwarding Agent Registered Office,Packing and Warehouse Premises at 1a,BROUGHTON STREET,LONDON SW8 3QJ; EXPORT Referece No E.482. Packages Re Berenbau. Date 19th.August.1988 6;Expertise and Notes;A.L.Mayer Suggested this painting could have been in the collection of king Louis Philippe(Notice des Tableaux de la Galerie Espagnola,Paris 1838,Nr.303) and that it was painted before Theocopoulos went to Spain or right after he arrived in Madrid,before going to Toledo. This painting is similar to the one in Museun of Copenhage and the one belonging to Vicenzio Anatagi of the Frick Collection in New York.Domenico Theotocopuli dit Le Greco (1541-1614) : de la Crète à Tolède par VenisAvant-propos de Jacques Chaban-Delmas, Député-Maire de Bordeaux."Bordeaux présente, avec son IVe Festival international de Musique, de Danse et d'Art dramatique, sa IIIe Exposition internationale d'Art pictural, consacrée à l'un des maîtres les plus étonnants de la culture méditerranéenne : le Greco.Le Greco n'a pas été choisi par hasard. Son œuvre constitue, à une époque donnée, la somme de la sensibilité et du génie des peuples méditerranéens : grec, latin et ibérique, c'est-à-dire du foyer civilisateur du monde moderne.D'autre part, nous avons, avec Goya en 1951, avec les Primitifs méditerranéens en 1952, avec le Greco cette année, cherché à apporter une contribution bordelaise à l'histoire de l'Art. L'œuvre du Greco suscite d'intéressantes controverses. Il est vraisemblable que le rassemblement, réalisé à la Galerie des Beaux-Arts, d'œuvres caractéristiques en nombre imposant, permettra aux historiens et aux critiques d'étayer plus aisément leur opinion qu'ils ne le peuvent faire à la poursuite des toiles dispersées dans les musées et collections,Pour favoriser encore ces études, nous avons réuni également quelques chefs-d'œuvre choisis des Titien, Tintoret, Véronèse, Bassano, Parmesan, Schiavone, qui ont exercé leur influence sur le grand Crétois avant qu'il ne partît pour Tolède.Il apparaîtra ainsi que Bordeaux ne se contente pas de réaliser la plus grande exposition du Greco qui fût jamais, mais encore veut attacher son nom aux progrès de la connaissance humaine.Elle n'en devra que plus de reconnaissance aux généreux prêteurs d'Amérique et d'Europe, et s'attachera à bien accueillir ses visiteurs, chaque année plus nombreux, car il est patent que l'on ne passe plus par Bordeaux : on y revient." Vues des salles et du vernissage de la Galerie des Beaux-Arts pendant l'exposition Le Greco, 1953. Photo Puytorachttps://www.dropbox.com/sh/2bzpznatv83ilq5/AAD_XJ3lm987WhnND3SEy0BJa?dl=0
Condition
VIEW ALL PICTURES HERE AT THIS LINK.>https://www.dropbox.com/sh/2bzpznatv83ilq5/AAD_XJ3lm987WhnND3SEy0BJa?dl=0 EXIBITION > http://www.musba-bordeaux.fr/fr/article/le-greco
Contacts
Miami Auctions
1-888-352-8284
11455 sw 40th st.
Suite 208
MIAMI, FL 33165
USA
LiveAuctioneers Support
info@liveauctioneers.com