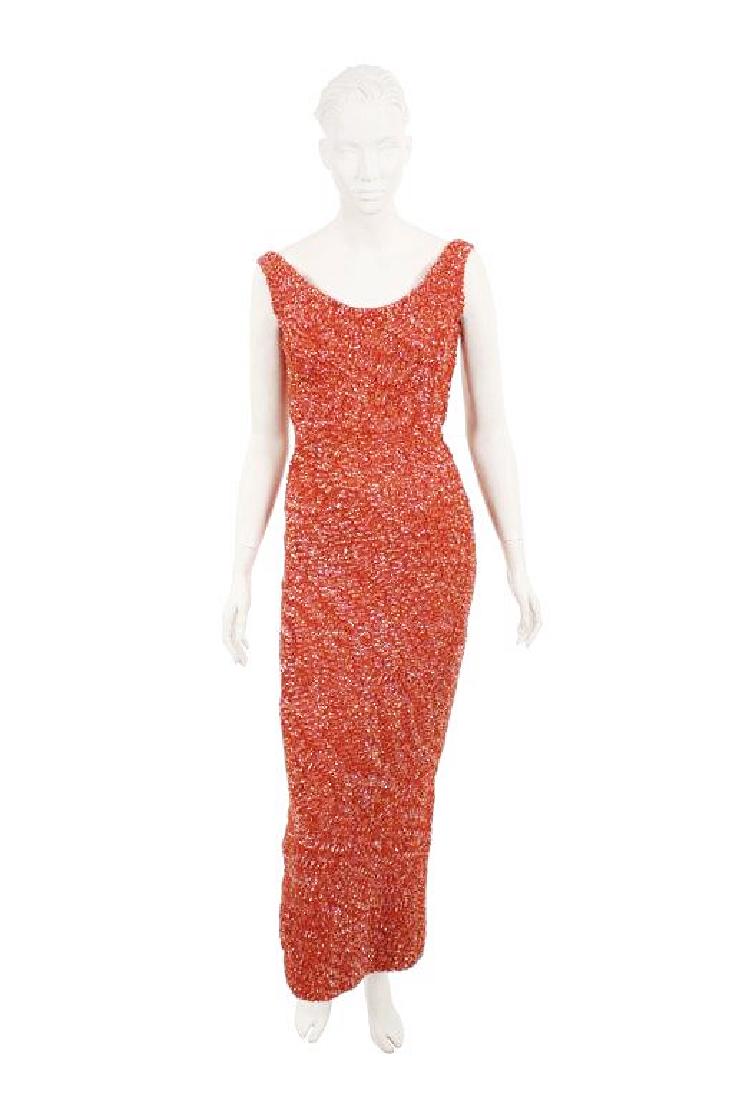 Halle Berry's (Zola Taylor) "Why Do Fools Fall in Love" Peach Sequined Don Loper Gown W/COA - This beautiful gown was worn by actress Halle Berry as she portrayed "Zola Taylor" in the 1998 feature film "Why Do Fools Fall In Love." The gown is an original by Don Loper, a famous California designer during the 1960s. The garment is constructed out of a peach sequined material and bares that original Don Loper label inside the neckline. Halle Berry can be seen wearing the gown towards the end of the film when Zola is performing and Frankie Lyman watches from the back of the theater just before he relapses and overdoses on Heroin. The costume will be accompanied by a letter of authenticity from the costume house that provided them for use on the production. Halle Maria Berry (born August 14, 1966) is an American actress, who was one of the highest-paid actresses in Hollywood during the 2000s and has been involved in the production of several of the films in which she performed. Throughout her career she has been nominated for numerous awards, and as of 2018 is the only African-American woman to have won an Academy Award for Best Actress, as she won the award in 2002 for her performance in the film "Monster's Ball".
Halle Berry's "Why Do Fools Fall in Love" Gown
5 

Days
2 

Hrs
2 

Min
Until Auction Starts
Register to Bid

GWS Auctions Inc.
5737 Kanan Road
#699
Agoura Hills, CA 91301
United States

Discover Items You'll Love