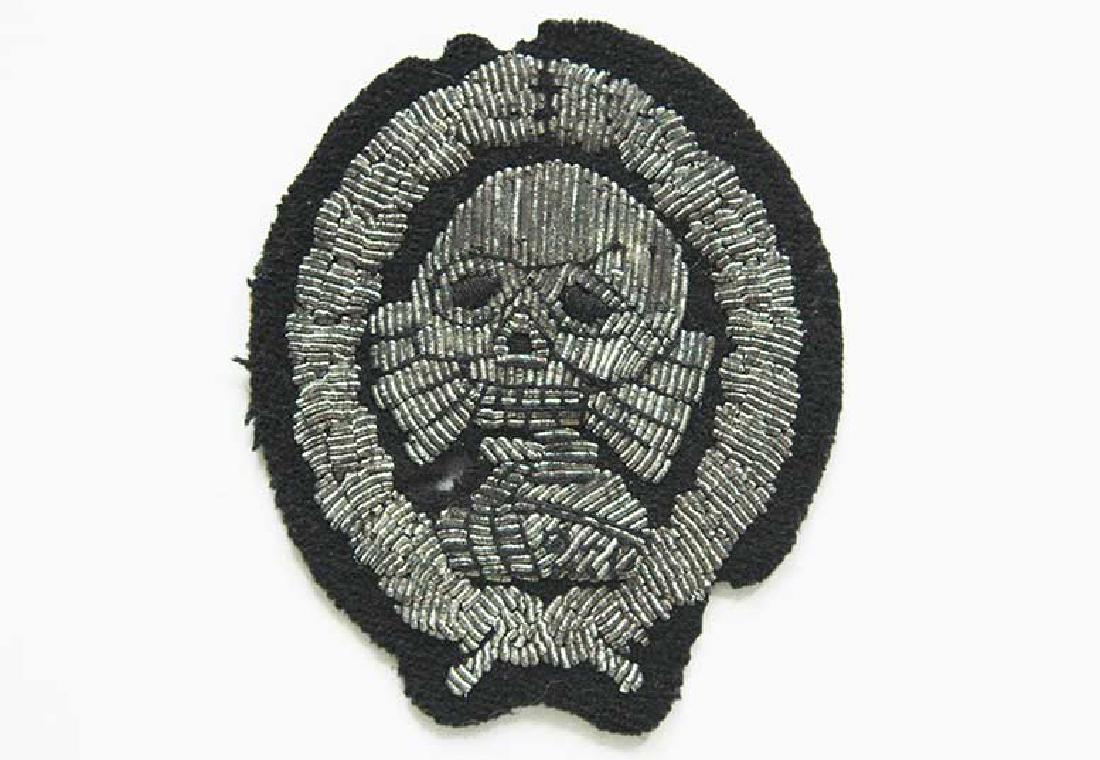 This item depicted in the images is an Extremely rare German WW2 'Condor Legion' tank badge in embroidered version. This badge was awarded to tank crews of the German Legion Condor division. A total of 415 badges were awarded in silver version and only one golden badge was awarded to Oberst v. Thoma.
Last 10 years embroidered version have been in international auction only twice with very high price.
The Condor division was a German unit that half secretly fought in the Spanish Civil War between 1936-1940. It tested many of the weapons later on used in the Blitzkrieg campaigns between 1939-1941. The badge has some wear but in an excellent condition.
The badge passed very important black light test - it does not glow under a black light. All modern papers and fabrics are glow under a black light - please look at the screenshot.
REFERENCE: Detlev Niemann 'Price Guide. Orders and decorations Germany', 2008, page 500, catalogue price is LP. Angolias book 'For Fuhrer and Fatherland', p. 41, the M. Tucker book, 'German Combat Badges of the Third Reich', p. 94-95, as well as the new book by Adrian Forman, 'Bravery Courage and Valour', p. 88.
For your convenience we will ship your item for a reasonable price. Combined shipping is available. PayPal payment is also available. Reserve price is UNBELIEVABLY LOW. Start price is $1.

V.N. Collectible
1927 Boblett Street
Blaine, WA 98230
United States

Discover Items You'll Love