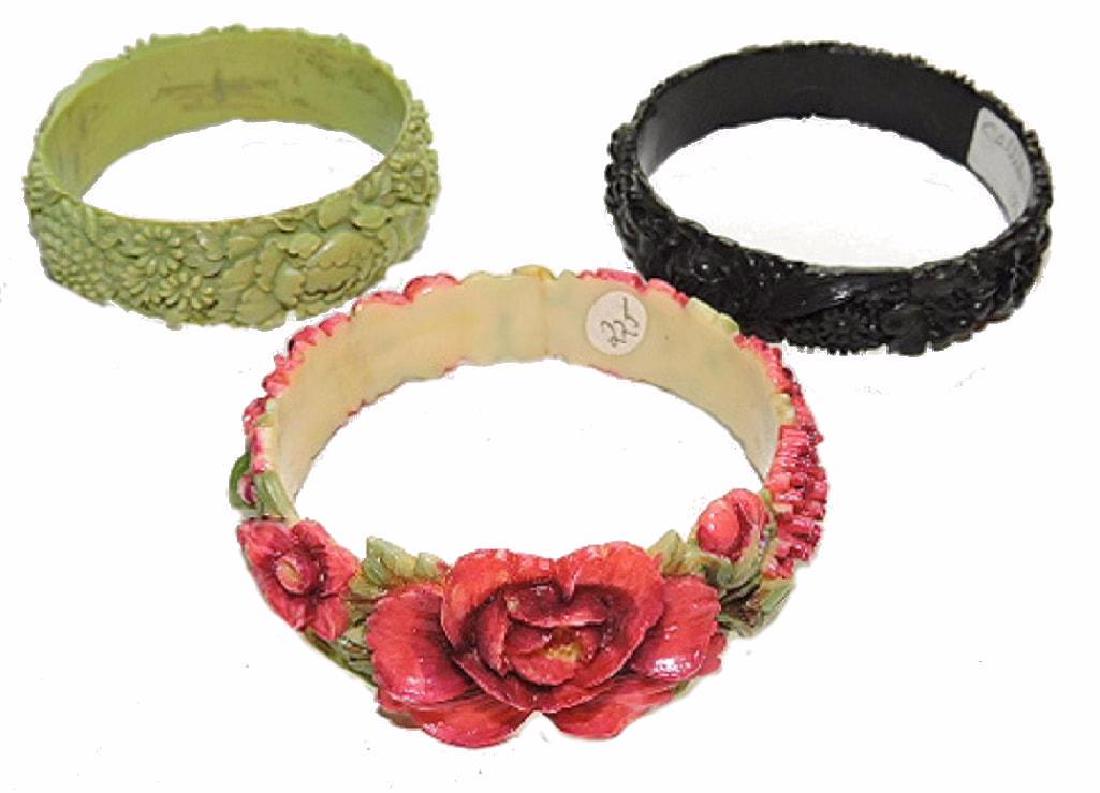 Group of three Art Deco period, 1930's, carved celluloid floral design bracelets. Black, Deco green & multi color, hand-painted red roses design with original $225.00 price tag.
Celluloids are a class of compounds created from nitrocellulose & camphor, with added dyes and other agents. Generally considered the first thermoplastic, it was first created as Parkesine in 1856[1] and as Xylonite in 1869, before being registered as Celluloid in 1870. Celluloid is easily molded and shaped, and it was first widely used as an ivory replacement.
The main use was in movie and photography film industries, which used only celluloid film stock prior to the adoption of acetate safety film in the 1950s. Celluloid is highly flammable, difficult and expensive to produce and no longer widely used, although its most common uses today are in table tennis balls, musical instruments, and guitar picks.
Group Of 1930's Art Deco Carved Celluloid Bangle
11 

Days
5 

Hrs
50 

Min
Until Auction Starts
Register to Bid

Connoisseur Auctions
199 Rose Hill Way
Bluffton, SC 29910
United States

Discover Items You'll Love