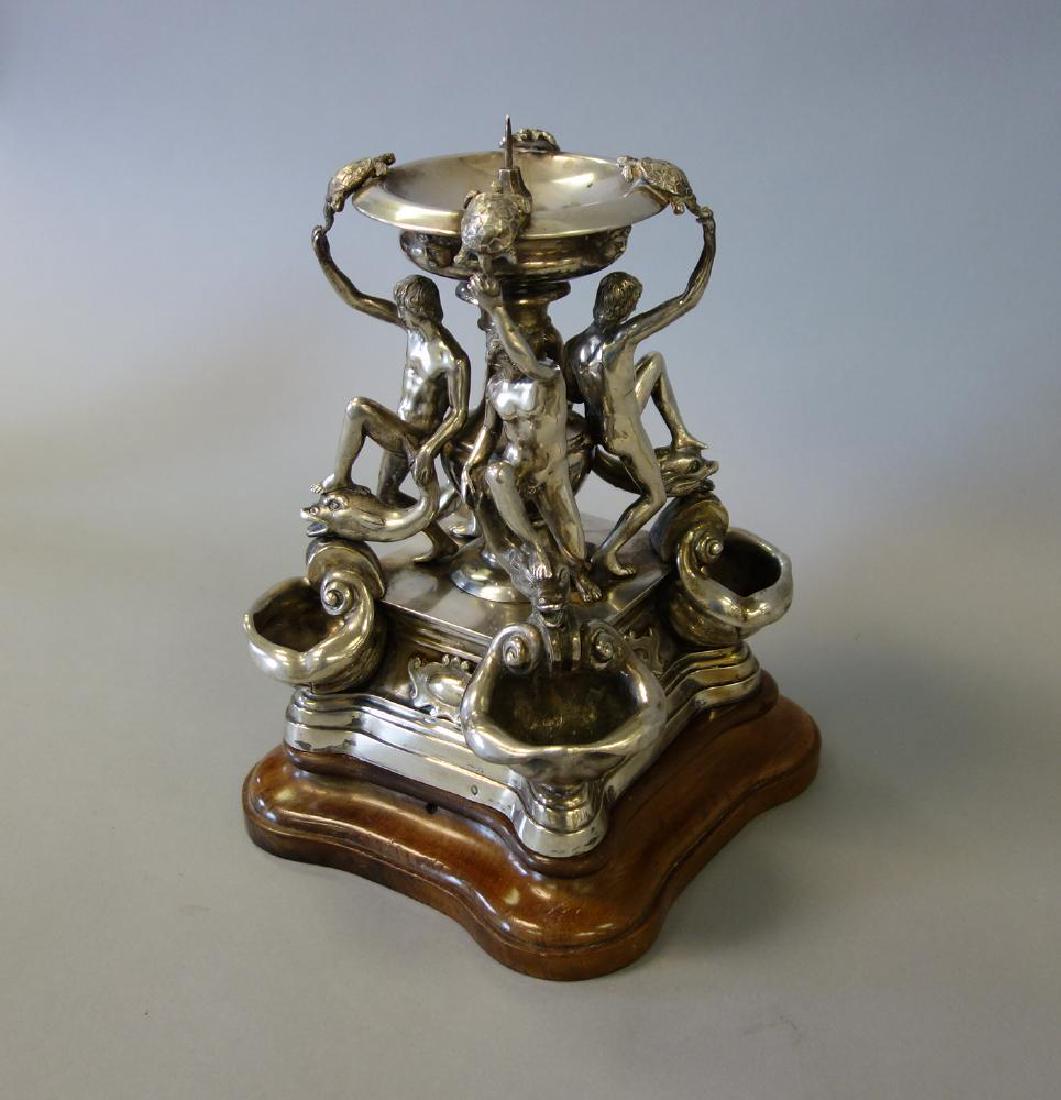 An Italian silver centerpiece depicting Fontana delle Tartarughe, Rome, Italy (The Turtle Fountain). Late 19th / early 20th century. The centerpiece sculpture depicts a miniature version of the famous fountain and is composed of four male nudes (ephebes, or young adolescent men) surrounding a large vasque / basin, each resting one foot on the head of a dolphin and reaching down to hold the dolphin's tail, and raising up one hand toward the turtle's tails on the edge of the basin. Signed with an Italian National Mark, used 1872-1933, indicating a silver purity minimum of at least 800 / 1000. The centerpiece measures 10" high to top of candle pricket, 7.5" wide, 7.5" deep. Mounted to a wood base. Measurements on base, 12" high, 8" wide, 8" deep.
HISTORY NOTE: the original fountain is located in Piazza Mattei, in the Sant' Angelo district of Rome, Italy. It was built between 1580 and 1588 by the architect Giacomo della Porta and the sculptor Taddeo Landini.
Silver Centerpiece, Fontana delle Tartarughe
Fri, Apr 27, 2018 1:00 AM UTC
Register to Bid

Klein James
2710 Westlake Ave. N.
Seattle, WA 98109
United States

Discover Items You'll Love