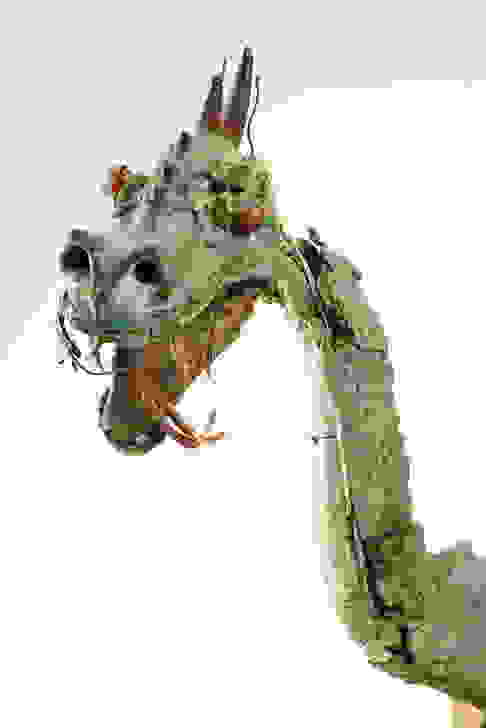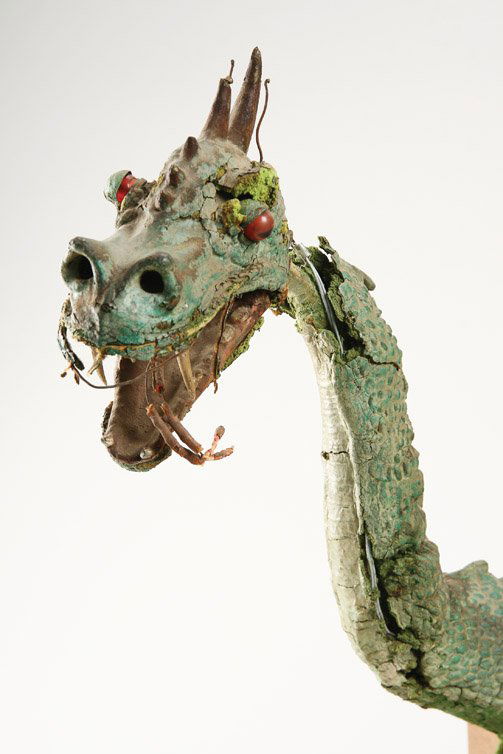 Item Details
Description
[removed]
815. Screen-used jeweled dragon armature from The Wonderful World of the Brothers Grimm.
(MGM, 1962)  This armature, measuring 33 in. long x 17 ½ in. high (as posed) was purpose built and used for the detailed close-up shots of the dragon's head as he fought with Hans (played by Buddy Hacket) in the "Singing Bone" sequence of this classic George Pal film.  The complex, time-consuming task of filming the Jeweled Dragon scenes took over four months to complete.  The neck and head exhibit steel ball and socket construction for articulation, whereas the remainder of the body and tail are created of heavy gauge steel wire since they remained stationary.  The foam latex of the Wah Chang-sculpted body has understandably hardened over time and all the jewels have since fallen off the dragon's skin.  The fact that this has survived at all is a small miracle as most such armatures were stripped down following the productions and parts cannibalized for use in other applications.  A wonderful, key piece from this classic film.
$10,000 - $12,000
Screen-used jeweled dragon armature Brothers Grimm
Estimate
$10,000
-
$12,000
2 bidders are watching this item.
---
Shipping & Pickup Options
Ships from Calabasas, CA, United States
---
---