Weekly Auctions of Exceptional Items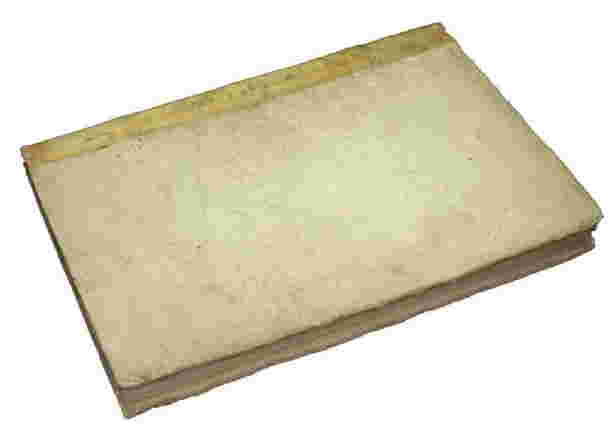 A WIDE COLLECTION OF ESOTERIC AND HERMETIC TREATISES
THE SECOND SCARCE EDITION PUBLISHED BY ALDUS

THE BARON LANDAU COPY

IAMBLICHUS. Index eorum, quae hoc in libro habentur. Iamblichus de mysteriis Aegyptiorum, Chaldaeorum, Assyriorum. Proclus in Platonicum Alcibiadem de anima, atque daemone. Proclus de sacrificio, & magia. Porphyrius de diuinis, atque daemonibus. Synesius Platonicus de somniis. Psellus de daemonibus. Expositio Prisciani, & Marsilii in Theophrastum de sensu, phantasia, & intellectu. Alcinoi Platonici philosophi, liber de doctrina Platonis. Speusippi Platonis discipuli, liber de Platonis definitionibus. Pythagorae philosophi aurea uerba. Symbola Pithagorae philosophi. Xenocratis philosophi Platonici, liber de morte. Mercurii Trismegisti Pimander. Eiusdem Asclepius. Marsilii Ficini de triplici uita lib. II. Eiusdem liber de uoluptate. Eiusdem de sole & lumine. [at colophon:] Venetiis In aedibus Aldi, et Andreae Soceri, mense Novembri M.D.XVI. [Venice, Aldo Manuzio and Andrea Torresani, November 1516].

Folio, near contemporary half vellum on paperboards, ff. 177 [i.e. 175], [1]. Text in Latin, Roman type.
Guide letters with spaces left for initials. Woodcut Aldine anchor on title-page and verso of last leaf.

Scarce second edition of this collection of platonic essays, edited and translated by Marsilio Ficino.

All the works included in this book, except Alcinou's study about Plato (published in Nuremberg in 1472) and Pythagoras' Aurea Verba (contained in the Greek original version in the 1495 Lascaris and in the Aldine Theocritus of 1496) were printed for the first time in the Aldine edition of 1497.

The work, that Ficino dedicated to the cardinal Giovanni de' Medici, second son of Lorenzo de' Medici, became shortly a basic resource for the spreading of the Neoplatonic philosophy during the Renaissance. The De mysteriis, Iamblichus' main work, was a answer and a defense against Porphirius, that had criticized his theurgic view.

Iamblichus (Chalcis 245-ca. 325 A.D.), Greek philosopher among the main representatives of the Neoplatonism, was a follower of Porphirius in Rome. He moved to Syria where he founded a school that promoted a fusion between Plato and Pythagoras' doctrines, joining them with mistical-magic elements from the eastern religions in a coherent system. Iamblichus transformed Plotinus' spiritualistic neoplatonism in a complex form of theurgy, providing for the deities' evocation through rituals, magic wordings and sciaman spells.

Provenance: 1. The Landau copy(ex-libris at first pastedown). Baron Horace de Landau was born at Brody, in southeastern Poland on June 24, 1824 but spent most of his active career as the representative of Rotschild banking house in Turin and Florence. In 1864, he bought the villa «Alla Pietra» in Florence and soon after began assembling his amazing collection of incunabula, manuscripts and printed volumes on all possible subjects. Twenty-five years later, when the collection was cataloged by F. Roediger, it had increased to such an extent that two thick volumes of 1,204 pages were needed to describe it, and its growth did not stop at this point. Even after the Baron's death, on November 18, 1903, the collection was conserved and very wisely augmented by his niece, Signora J. Finaly. It is impressive that this volume is the no. 17745 of the collection. See, Catalogue des livres manuscrits et imprimés composant la bibliothèque de M. Horace de Landau, I-II, Florence 1885-1890. Many manuscripts were given to Biblioteca Nazionale of Florence in 1945, the remaining volumes were sold in various auctions.
2. Prinz Ludwig Windish Graez, Sàrospatak. The House of Windisch-Graetz, also spelled Windisch-Grätz, was a princely family in the Austrian Empire, serving the Habsburg dynasty.The name derives from the town of WindischGrätz in the Duchy of Styria, which is today Slovenj Gradec in the Carinthia region of Slovenia. According to the Almanach de Gotha, the family was first recorded in 1242. Alfred Candidus Ferdinand zu Windisch-Graetz was elevated to the rank of Imperial Prince in 1804. The Holy Roman Empire having been abolished, he and his brother Veriand were both created Princes of the Austrian Empire in 1822, Alfred and his successors being the first line of Princes of Windisch-Graetz and Veriand and his successors the second line. Probably Baron Landau purchase a part of their library.

References: CNCE 37529. Renouard 77.8. Caillet, 5489. UCLA, 131.
Condition
A neat repair in the blank lower part of title-page (damnatio memoriae); minor traces of use and stains, but a very good and crisp copy with two distinguished provenances.
Buyer's Premium
25% up to

€10,000.00

22% up to

€100,000.00

19% above

€100,000.00
[Occult, Hermetism, Aldus] Iamblichus, 1516
Get pre-approved to bid live on

Tue, Nov 27, 2018 4:00 PM GMT

.
Register For Auction

BIBLIOPATHOS Auctions
via Enrico Toti 1
Verona, 37129
Italy
Discover Items You'll Love