Weekly Auctions of Exceptional Items
lots of lots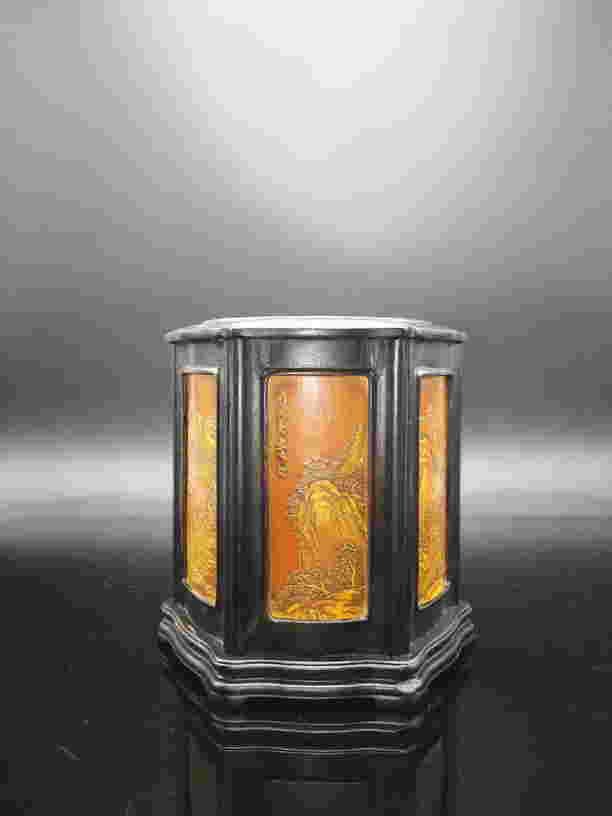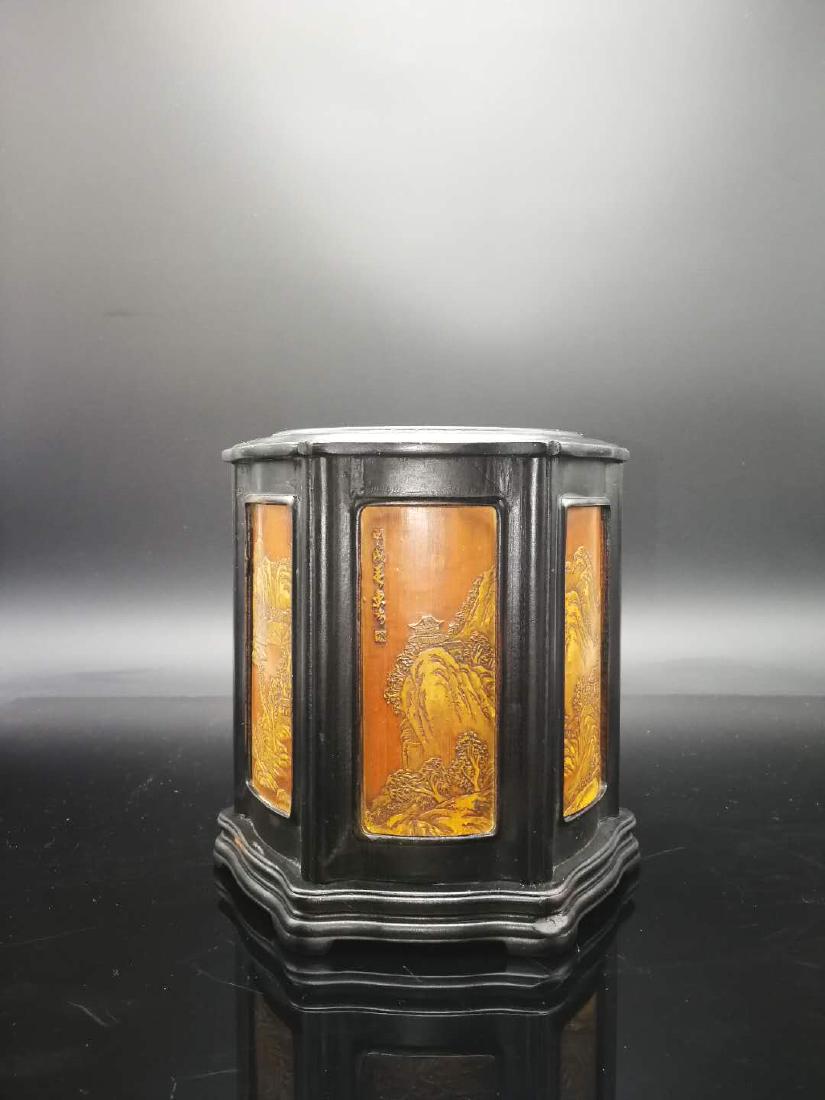 Chinese Qing Dynasty Hard wood inlaid with bamboo Brush Pot.Mountains, water, pavilions..Size:15*16cm
Shipping
Buyer Pays Shipping Cost
Payment
Accepted payment methods
Terms
Terms and Conditions of Sale These Terms and Conditions of Sale are made by and between HK BGTJ INTERNATION AUCTIONS CO.. and BIDDER. The Terms and Conditions of Sale and all contents of the catalogue are subject to amendment by HK BGTJ INTERNATION AUCTIONS CO. by the posting of notices or announcement. By registering, in person or online, you hereby acknowledge and agree to be bound by these terms and conditions. All property offered and sold through HK BGTJ INTERNATION AUCTIONS CO., (hereafter referred to as the "Company") shall be offered and sold on the terms and conditions set forth in these Conditions of Sale. By participating in any sale, you acknowledge that you are bound by these terms and conditions. 1. YOU WILL NOT BE APPROVED TO BID ONLINE THROUGH LIVEAUCTIONEERS UNTIL YOU PROVIDE VALID CREDIT CARD DETAILS. All other bidding formats require valid credit card information on registration, telephone and absentee bid forms. HK BGTJ INTERNATION AUCTIONS CO. will treat this credit card as the method of payment for all outstanding invoices. We will charge this credit card for any winning bid at conclusion of auction. If the credit card purchase is declined at that time, HK BGTJ INTERNATION AUCTIONS CO. reserves the right to begin collection proceedings, up to and including legal action. Purchaser will be liable for all costs associated with those proceedings. YOU SHOULD PAY IN FULL BEFORE RELEASING THE PROPERTY. 2. ALL PROPERTY IS SOLD "AS IS." HK BGTJ INTERNATION AUCTIONS CO. MAKES NO WARRANTIES OR REPRESENTATIONS OF ANY KIND WITH RESPECT TO ANY PROPERTY OFFERED FOR SALE. HK BGTJ INTERNATION AUCTIONS CO. MAKES NO WARRANTY OF TITLE, WARRANTY OF MERCHANTABILITY OR FITNESS FOR A PARTICULAR PURPOSE, OR ANY OTHER WARRANTY OR REPRESENTATION OF ANY KIND OR NATURE WITH RESPECT TO THE PROPERTY. In no event shall the Company be responsible for the correctness, nor deemed to have made any representation or warranty of description, genuineness, attribution, provenance or condition of the property. All bidders acknowledge their right to have made or requested full inspection of any and all properties prior to sale and agree to be charged with all matters such inspection may have cost. 3. All statements contained in the catalogue or in any bill of sale, invoice or elsewhere as to authorship, period, source, origin, measurement or condition are qualified statements. The content of the catalogue including text, photographs, digital images and designs are copyright protected and belong exclusively to HK BGTJ INTERNATION AUCTIONS CO. Reproduction of any kind is not authorized without prior written consent. 4. HK BGTJ INTERNATION AUCTIONS CO. reserves the right to withdraw any property at any time before the fall of the hammer in its sole and exclusive discretion. 5. Unless otherwise announced by the company at the time of sale, all bids are per lot as numbered in the printed catalogue. The Company reserves the right to determine any and all matters regarding the order, precedence or appropriate increment of bids or the constitution of lots. 6. The highest bidder acknowledged by the auctioneer shall be the purchaser. In the event of any dispute between bidders, the company shall have the sole and final discretion either to determine the successful bidder or to re-offer and resell the article in dispute. If any dispute arises after sale, the Company's sale record shall be conclusive in all respects. All sales are final and returns ARE NOT PERMITTED. 7. If the company determines that any bidding is not commensurate with the value of the article offered, the auctioneer may reject the same and withdraw the article from sale. 8. Upon the fall of the hammer, title to any offered lot or article will immediately pass to the highest bidder as acknowledged in the exclusive discretion of the auctioneer. Such bidder thereupon assumes full risk and responsibility for the property sold, agrees to sign any requested confirmation of purchase, and agrees to pay the full purchase price therefore as the Company may require. All property shall be paid for and removed by the purchaser at his/ her expense within ten (10) days of sale and, if not so removed, may be sold by the Company, or sent by the Company to a public warehouse, at the sole risk and charge of the purchaser(s), and the Company may pursue the purchaser(s) through civil prosecution and/ or bar the purchaser(s) from participating, directly or indirectly, as a bidder or purchaser in any future sale or sales. The Company will not be responsible for any loss, damage, theft, or otherwise responsible for any goods left in the Company's possession after ten (10) days. 9. Unless exempted by law from the payment thereof, the purchaser will be required to pay any and all applicable state and/ or local sales taxes, Customs Duties or VATs. Deliveries to be made outside the state where a sale is conducted may therefore be subject to a corresponding or compensating tax in another state.
Chinese Hard wood inlaid with bamboo Brush Pot
Get pre-approved to bid live on

Sat, Jul 27, 2019 2:00 PM UTC

.
Register For Auction
Discover Items You'll Love