Weekly Auctions of Exceptional Items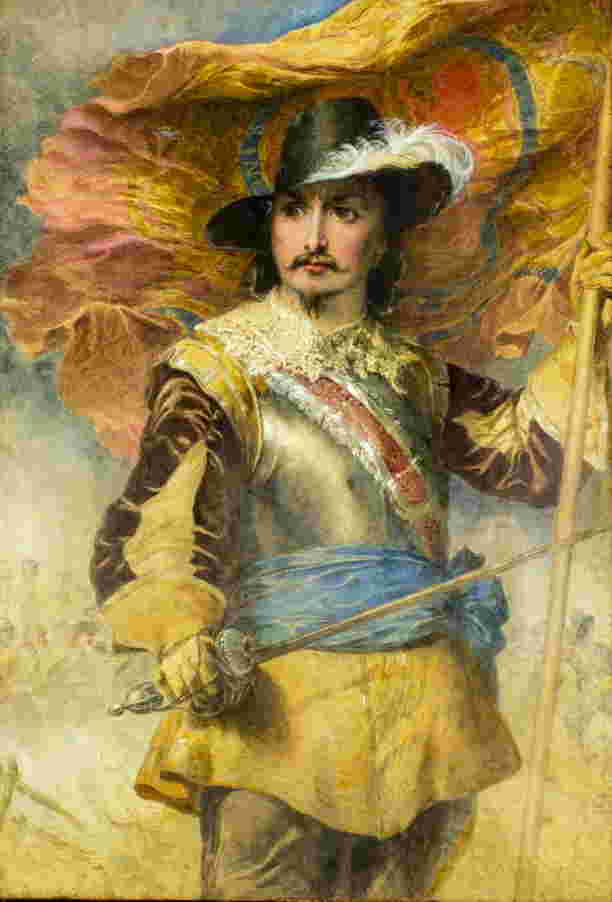 ARTIST: John Adam Plimmer Houston (british, 1812 - 1884)
NAME: Cavalier
YEAR: 1870
MEDIUM: watercolor on paper
CONDITION: Excellent. Framed under glass. Damages to frame.
SIGHT SIZE: 18 x 12 inches / 45 x 30 cm
FRAME SIZE: 32 x 26 inches / 80 x 65 cm
SIGNATURE: Lower left
CATEGORY: antique vintage painting
SKU#: 115229
WARRANTY: 7 days returns accepted if item doesn't match description

US Shipping $120 + insurance.

John Adam Plimmer Houston (british, 1812 - 1884)
In his day, the Scotsman John Adam Houston actively exhibited work in two genres—history paintings and watercolor landscapes—from 1841 to 1885 in both Edinburgh and London. Descended from the celebrated Nasmyth clan of artists, he studied at the Royal Scottish Academy in Edinburgh under the tutelage of the institution's president, Sir William Allan. He subsequently pursued further instruction in Paris and Germany before returning to Edinburgh, where he began his professional career. His first entry in the annual Royal Scottish Academy exhibition, Don Quixote In His Study, occurred in 1837 and, in 1842, he was made an academy associate. In 1858, Houston moved to London, where he remained in residence for the rest of his life. One of his greatest successes, Newton Investigating Light, was exhibited at the Royal Academy there in 1870.
From all extant visual evidence, The Fugitive Slave differs substantially from Houston's other work in both subject matter and execution. The artist most often favored historic episodes from the English Civil War—executed in intricate detail, with particular regard to costume and architecture, evenly lit and softly colored. In this example, Houston uses light and color to create a highly dramatic atmosphere, at once expressive of danger and hope, and very reminiscent of the luminist style in American art of the same era. The scene offers a striking perspective from which to observe a black man crouched in the lower right foreground, illuminated with a golden radiance. Emanating from a source in the distant rear ground, that glowing light misses the murky mounted figures in the mid-ground. High in the sky directly above the runaway slave's head shines a cross-shaped star, a symbol of salvation.
First exhibited at the Royal Scottish Academy in 1853, this "startling departure for the artist" certainly had some foundation in American historical events, including the Nat Turner rebellion of 1831 and congressional passage of the Fugitive Slave Act in 1850. It may also have been inspired by the poem written by Henry Wadsworth Longfellow in 1842 entitled "The Slave in the Dismal Swamp" and Harriet Beecher Stowe's 1852 novel Uncle Tom's Cabin. While artists such as Eastman Johnson and William Sidney Mount had produced genre paintings featuring black subjects, no American painter had yet created a visual counterpart to Stowe's melodrama. Indeed, it would not be until after the Civil War that a Southern artist, Thomas Satterwhite Noble, would address the injustice and cruelty of slavery on canvas. Though he is not known to have visited the United States, John Adam Houston made a seminal contribution to the visual history of the nation, and particularly the South, through this work.

John Adam Houston (UK,1812-1884) watercolor painting
Get pre-approved to bid live on

Sun, Aug 18, 2019 3:45 PM UTC

.
Register For Auction
Discover Items You'll Love