lots of lots
Welcome to the world's largest marketplace for fine art, antiques & collectibles.
315: Mickey Mouse bowling ball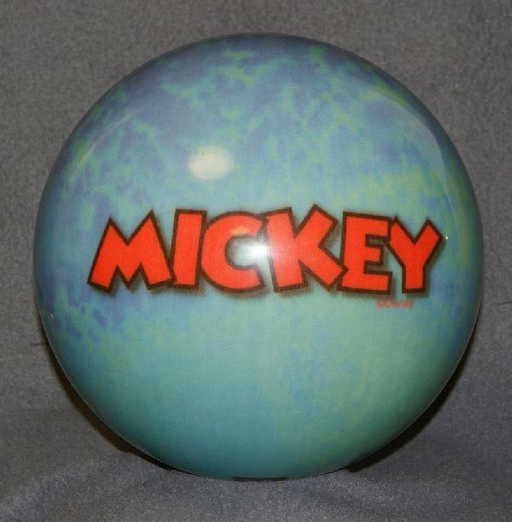 See Sold Price
Don't Miss Your Next Treasure.
Set up a search alert to hear when William Bunch Auctions & Appraisals lists new auctions.
Discover Related Items Available Now
Auction ended on November 15th, 2010 UTC
315: Mickey Mouse bowling ball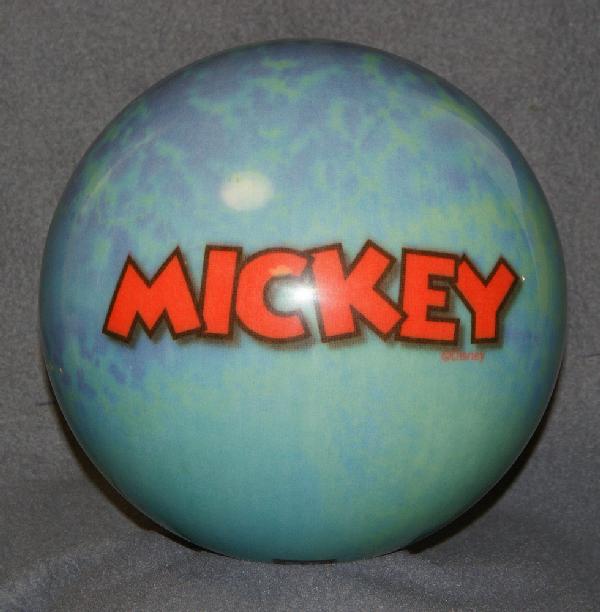 Mickey Mouse bowling ball
Shipping
Buyer Pays Shipping Cost
Payment
We accept VISA, MC, wire transfer, cash, personal check (items will be held until check clears. We do not accept AMEX or PayPal
Accepted payment methods
Taxes
PA sales tax will be collected from PA residents unless they have a sales tax exemption number. Out of state residents who do not ship via a 3rd party carrier, (UPS, USPS, FEDEX)must also pay PA sales tax. Tax will be collected as appropriate for motor vehicle transactions.
IMPORTANT INFORMATION
Please consider your shipping expenses BEFORE you bid. Whether or not you think any shipper estimate is too high is not a reason to try to renege on a purchase It costs a shipper as much to pack a 20 6 inch figurine as a 2000 6 inch figurine. If the shipping is going to be an issue, it may best not to bid. Please also remember that the amount and time of bids submitted via Live Auctioneers are invisible to the Auctioneer. For this reason, a floor bidder may well supersede your bid submitted on Live Auctioneers.
Terms
PLEASE READ THIS NOTICE!!! WE DO NOT SHIP OR PROVIDE ESTIMATES FOR SHIPPING! ALL SHIPPING QUOTES AND ARRANGEMENTS ARE HANDLED THROUGH MIKE KAUFMAN, MAIL SERVICE CENTER, 610-872-5662, E-MAIL mailserctr@aol.com. PLEASE CONTACT HIM FOR ALL SHIPPING ESTIMATES. HE IS FAIR AND DOES AN EXCELLENT JOB. YOU CAN ARRANGE FOR YOUR OWN SHIPPING AS WELL WITH THE HANDLER OF YOUR CHOICE. DUE TO THE LOGISTICS OF THE AUCTIONEER TAKING BIDS FROM BIDDERS IN THE ROOM, ABSENTEE BIDS, AND PHONE BIDS IN ADDITION TO INTERNET BIDDERS, IN SOME CASES TWO OR MORE BIDDERS MAY CLAIM THE SAME BID. THE AUCTIONEER GENERALLY ACKNOWLEDGES ROOM BIDDER AND ABSENTEE BIDS FIRST, AND THEN INTERNET AND PHONE BIDDERS. FOR THIS REASON, SOME INTERNET BIDDERS WHO MAY HAVE SUBMITTED A BID PRIOR TO THE SALE MAY BE SUPERSEDED BY ANOTHER BIDDER. THIS IS BEYOND OUR CONTROL, AS WE NO WAY OF KNOWING WHEN YOU PLACED YOUR BID OR HOW MUCH THE BID AMOUNT IS. WE APOLOGIZE FOR ANY CONFUSION CAUSED BY THIS. TERMS AND CONDITIONS William H. Bunch Auctioneer and Appraiser, LLC will offer the property described in this catalog, which description may be amended by salesroom notice or announcement, for sale on behalf of various consignors. Unless otherwise indicated in the catalog, William H. Bunch, LLC will offer all property as agent for the seller. These CONDITIONS OF SALE and the LIMITED WARRANTY and ABSENCE OF OTHER WARRANTIES set forth below, together with any glossary contained herein, constitute the complete and exclusive statement of the terms and conditions on which all property is offered for sale. William H. Bunch, LLC reserves the right to vary terms of sale and any such variance shall become a part of these conditions of sale. By bidding at auction, whether present in person or by agent, by written bid, telephone or other means, the buyer agrees to be bound by these conditions of sale. 1. As used in these conditions of sale, the term "final bid" means the highest bid acknowledged by the auctioneer and the term "purchase price" means the sum of the final bid plus the premium payable by the buyer, as set forth in Condition 4. 2. The highest bidder acknowledged by the auctioneer shall be the buyer. The auctioneer has the right to reject any bid, to advance the bidding at his absolute discretion and in the event of any dispute between bidders to determine the successful bidder, to continue the bidding or to re-offer and resell the lot in dispute. In the event of any dispute after the sale, William H. Bunch, LLC record of final sale shall be conclusive. Live Auctioneers bidders should be aware that auction floor bids taken by the Auctioneer always supersede bids taken online, therefore it is often necessary for Live Auctioneers bidders to bid again to have the contending bid on any particular item. 3. William H. Bunch, LLC reserves the right to withdraw any lot before the sale. 4. The purchase price payable by a buyer shall be the sum of the final bid plus a premium of 20% of the final bid plus a 3% internet bidding fee. 5. Title to the offered lot shall pass to the buyer upon the fall of the auctioneer's hammer and announcement by the auctioneer that the lot has been sold, subject to compliance by the buyer with all other conditions of sale. The buyer shall forthwith assume full risk and responsibility for the lot and shall pay the full purchase price or such part thereof as the auction house, in its sole discretion, shall require. In addition, the buyer may be required to sign a confirmation of purchase. 6. No lot may be removed from William H. Bunch, LLC premises until the buyer has paid in full the purchase price thereof or has satisfied such terms as the auction house, in its sole discretion, shall require. In addition to other remedies available by law, auction house reserves the right to impose a late charge of 1 1/2% per month on the purchase price if the buyer does not make payment in full in accordance with these conditions of sale. 7. Bids which are submitted to William H. Bunch, LLC in writing or are otherwise left with Bunch's prior to an auction for execution at or below a specified price, as well as telephone bids, shall be entertained and executed by William H. Bunch, LLC for the convenience of bidders not present at auction, but William H. Bunch, LLC shall not be responsible for failing to execute such bids or for errors relating to its execution of such bids. 8. Unless exempted by law, the buyer shall be required to pay any applicable Federal excise tax and state and local sales tax on the purchase price. 9. If the buyer fails to comply with any of these conditions of sale, Bunch's may in addition to asserting all remedies by law, including the right to hold such defaulting buyer liable for the purchase price, (I) cancel the sale, retaining as liquidated damages any payment made by the buyer, (ii) resell the property without reserve at public auction or privately on seven days notice to the buyer or (iii) take such other action as it deems necessary or appropriate. If William H. Bunch, LLC resells the property, the original defaulting buyer shall be liable for the payment of any deficiency in the purchase price and all costs and expenses, including warehousing, the expenses of both sales, reasonable attorneys' fees, commissions, incidental damages and all other charges due here listed. In the event that such buyer pays a portion of the purchase price for any or all lots purchased, William H. Bunch, LLC shall apply the payment received to such lot or lots that William H. Bunch, LLC in its sole discretion, deems appropriate. Any buyer who fails to comply with these conditions of sale will be deemed to have granted William H. Bunch, LLC a security interest in, and Bunch's may retain a collateral security for such buyer's obligations to William H. Bunch, LLC any property in William H. Bunch, LLC possession owned by such buyer. William H. Bunch, LLC shall have the benefit of all rights of a secured party under the Uniform Commercial Code adopted in the state where the auction is held. 10. The respective rights and obligations of the parties with respect to the conditions of sale and the conduct of the auction shall be governed and interpreted by the laws of the state of Pennsylvania. By bidding at an auction, whether present in person or by agent, by absentee bid, telephone or other means, the buyer shall be deemed to have consented to the exclusive jurisdiction of the courts of the state and Federal courts sitting in the state. 11. William H. Bunch, LLC may, in its discretion and as a service to buyers, arrange to have purchased lots packed, insured and forwarded at the request, expense and risk of the buyer. Bunch's assumes no responsibility for acts or omissions in such packing or shipping by Bunch's or other packers or carriers, whether or not recommended by William H. Bunch, LLC. BIDDER'S INFORMATION Buyer's Premium and Sales Tax Bidders are reminded that the purchase price to be paid by the highest bidder shall be the sum of the final bid plus the 20% buyer's premium plus a 3% internet bidding fee.. In addition, buyers are required to pay any sales tax, which may be due, unless exempted by law. Price Range Estimates This catalog may be published with the opinion of William H. Bunch, LLC as to the estimated price range for each lot. These estimates are the approximate prices that might be realized at auction. They should not be relied upon as a prediction or guarantee of the actual selling price. They are well in advance of the sale and are subject to revision. The estimates printed in the auction catalog do not include the buyer's premium. Bidding Generally The auctioneer will accept bids from bidders present in the salesroom, absentee bidders participating in the auction by telephone or internet and absentee bidders who leave written, or order, bids with William H. Bunch, LLC in advance of the auction. The auctioneer may also execute bids on behalf of the consignor to protect the reserve. Absentee Bids When bidders are unable to attend the sale, the auction house will be pleased to enter their absentee bids. These bids should always be made or confirmed in writing by fax or internet bid. Such bids will be executed at the lowest price taking into account the reserve price and other bids. If two or more parties have entered matching bids, the first bid received shall take preference. The auctioneer may execute bids for absentee bidders directly from the podium. Telephone Bids Telephone bids will also be executed for absentee bidders who wish to participate in the auction. Arrangements for telephone bidding must be confirmed in advance with the office, 610-558-1800. The staff will execute telephone bids from designated areas in the salesroom. Condition Report William H. Bunch, LLC will be pleased to provide a condition report for any lot on request. Nevertheless, prospective buyers are reminded that each lot is sold "as is", and their attention is drawn to the Important Notice set forth below. Important Notice All property is sold "as is", and neither William H. Bunch, LLC nor the seller makes any express or implied warranty or representation as to the condition of any lot offered for sale, and no statement made at any time, whether oral or written, shall constitute such warranty or representation. Descriptions or conditions are not warranties. The descriptions of the conditions of articles in this catalog, including all references to damages or repairs, are provided as a service to interested persons and do not negate this paragraph. Accordingly, prospective buyers should view all lots in order to evaluate the condition of the property offered for sale.
Discover Items You'll Love

Bid Anywhere, Anytime. Download the LiveAuctioneers App.
Available on the App Store
Android App on Google Play