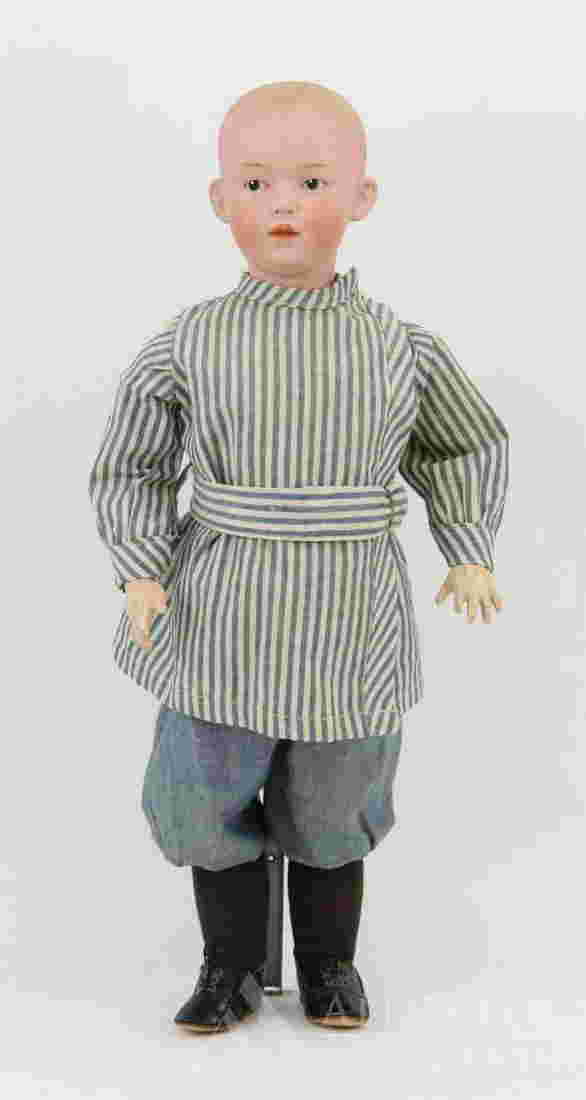 Sold
ANTIQUE GERMAN BISQUE HEAD DOLL.
See Sold Price
Estimate $300 - $500
2 bids
21" 7 GERMANY 7109 Heubach male character doll. Solid dome head with molded, painted features, hair. Blue integlio eyes, closed mouth, blonde hair. Papier mache ball jointed body. Dressed in vintage Russian style 2 pc. suit, black oilcloth oxfords, socks. Condition: nothing observed on bisque after careful examination. Coat is too large on body and has been pinned. Body may not be original to head.
Catalog of Antique and Other Fine Dolls