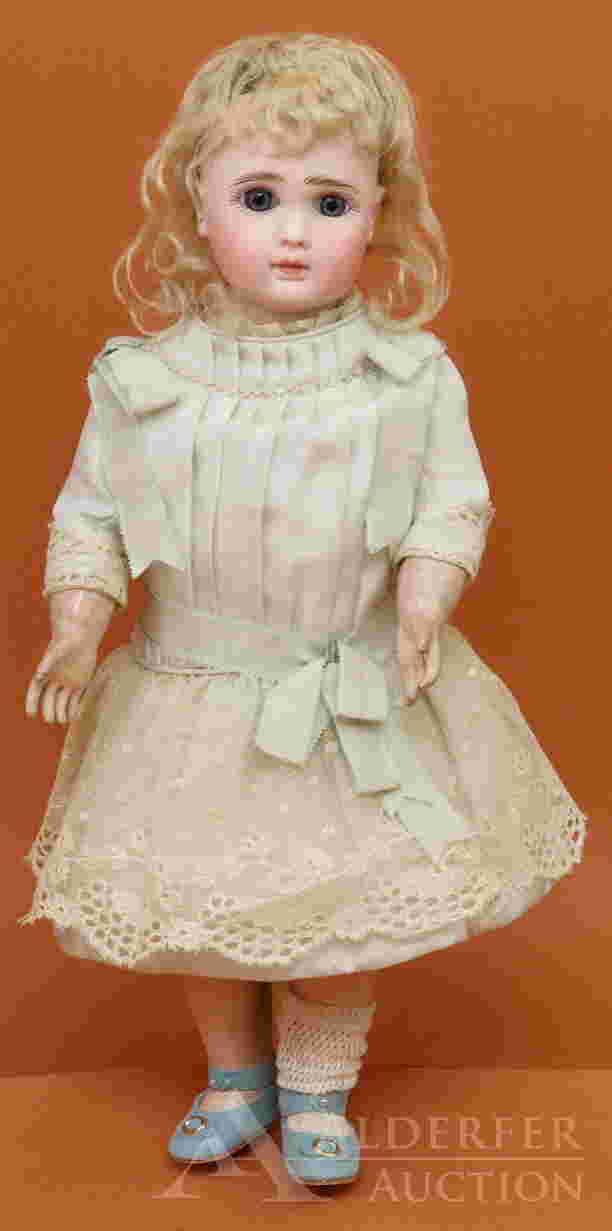 Sold
ANTIQUE FRENCH BISQUE HEAD DOLL.
See Sold Price
Estimate $1,000 - $1,500
12 bids
16" STEINER PARIS Fre A 9 doll with blue paper weight eyes, closed mouth, pierced ears, blonde mohair wig, original pate. Papier mache jointed body with straight wrists. Dressed in pale aqua silk drop waist dress. Newer underwear, blue suede LINORE shoes. (1) Lace sock. Condition: head has been professionally restored. Loss on right foot - toe area.
Catalog of Antique and Other Fine Dolls