Fraud Protection Program for Online Auctions
Our Fraud Protection Program comes with a protection guarantee for all payments made using Live.Payments. This covers all non-payment fraud made for purchases on items in your LiveAuctioneers auctions.
Lowest Non-paying Bidder Rate in the Industry
LiveAuctioneers has the largest and most experienced audience of live auction bidders with over 5 years of online bidding experience and $47+ billion in bids and underbids. Collectively, our bidder community comprises the highest value and most loyal group in the industry.
Dedicated Anti-fraud Team
Our advanced systems monitor millions of data points daily for suspicious bidder activity. If fraud is flagged as 'likely to occur', our system immediately prevents the user from placing a bid on LiveAuctioneers. Accounts flagged as somewhat risky are manually reviewed by our dedicated Anti-Fraud Team.
Discover the LiveAuctioneers Difference
Complex Data Models on The Largest Bidding Network
With the largest live bidding network and having processed over $40 billion in bids, LiveAuctioneers protects secure data on millions of bidders. Our system maintains rich profiles on bidders who have won and paid for 5 million items, and retains data on fraudsters reported by our network of auction house partners.
This type of secure data is proprietary to LiveAuctioneers, and allows our company to build powerful data models to effectively detect and prevent fraud.
Seamless Billing Process
LiveAuctioneers' Live.Payments program securely stores credit card information and enables bidders to quickly pay invoices on any computer or mobile device.
Efficient Payment Collection
LiveAuctioneers has collected over $50 million in payments to date. Our auction house partners who leverage payments see a 22% increase in successful payment collection with faster billing and efficient processing.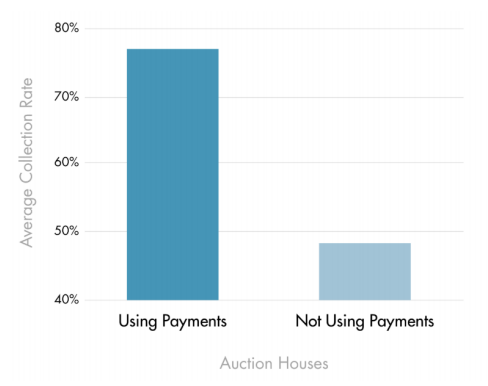 A quick, competitive and convenient payment system that takes the burden off you and your staff in collecting invoice payments.
Bruce
Jaremos Auction House
One of the best things ever offered by LiveAuctioneers. Simple and efficient payment option for customers. Life is good!
Guillermo
Miami Auction Gallery