Features & Services for Auctioneers
Live online auctions deliver a powerful trifecta: the potential of thousands of new customers, increased average hammer prices and dramatically fewer unsold items. Using LiveAuctioneers tools and features, you can track and analyse performance while tapping into the global Internet marketplace to build your business:
Live Bidding
This allows bidders to place bids at the same time as the auction is actually taking place. The process is similar to telephone bidding, but much faster. Bidders can bid online using their computer, or via iPhone, iPad or Android apps.
Absentee Bidding
Once visitors have found an item that interests them, they can leave a bid online. A simple bidding form on the item description page allows them to leave a maximum bid before the sale starts. The bid is recorded and presented to the auctioneer via the live console when the auction starts.
Auctioneer Dashboard
The go-to for everything involving a LiveAuctioneers account. From step-by-step auction set-up to bidder registration and approval, it's all organised, along with email messaging, access to marketing services and helpful guides and forms, just a click away.
Our Network
Our live network runs on multiple server clusters located in two different regions of the US to ensure redundancy. Our East Coast and Southern US data centres have fully redundant battery power, generator back-up and massive connectivity, utilizing such reliable network providers as Level 3, Global Crossing and Congent. A team of technologists dedicated to network and server maintenance ensures the reliability of a complex custom system configuration to handle millions of live bidding transactions daily.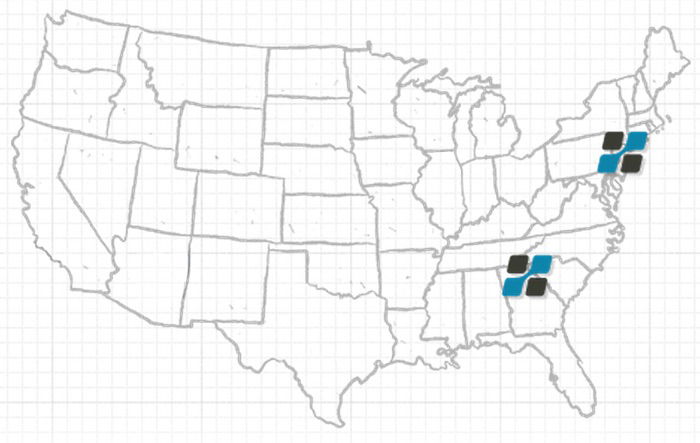 Catalogue Set-up
Item descriptions, images, estimated selling prices and contact details encourage visitors to view your catalogues before registering to bid. After a catalogue has been published on LiveAuctioneers, registered bidders can view items and leave absentee bids, or wait to bid live on the day of the sale.
Bidder Management & Approve, Block, Set as Regular
This feature enables your company to review and approve bidders based on past online activity. It can be done manually or with set criteria, which automatically approves bidders meeting those conditions.
Inbox Messaging
This makes communication with bidders easy and centralised, offering you the chance to receive and reply to bidder questions throughout the auction process. All bidder conversations are threaded, linked to bidder profiles, and can be sorted info folders.
Statistics Tracking
Tracks how many times each item was viewed, number of visitors and referring URLs.
Self-Service Upload
Makes it possible for you to upload images and catalogues directly into the LiveAuctioneers system 24/7.
Automated Online Console
The automated console has the same look and feel of a standard auction, with the key added benefit of running an unmanned online auction, if you prefer.
End-of-Auction Report
A performance report sent via email with critical statistics: sales totals, visits, hits, bidder registrations and more from a recent auction.
Live Items Widget and Live Catalogue Widget
Live Items Widget displays live items directly on the your website in a 220x200 window. Live Catalogue Widget displays the entire catalogue on your website in the gallery layout.
QR Code
A QR code image can be added to your print ads, allowing smart phone users to go directly to your catalogue.
Staff Permission Levels
Permission access levels for your staff can be set within a LiveAuctioneers account.
Weekly Newsletter
This newsletter is sent to bidders weekly, with links to upcoming auctions.
Help Files
This comprehensive tool helps to answer questions about running a sale online, including demo videos and detailed steps.
Bidder Contact and Invoicing
This feature enables you to contact winning bidders with customised emails or invoices within minutes of the auction close, avoiding the time-consuming task of invoicing. LiveAuctioneers' fully automated system also allows a buyer to complete his/her purchase online.
PayPal
The platform receives automated bidder payment notifications from PayPal.
Accounting
This makes it easy to track auction accounting information.
White-Label Platform
This option allows you to customise the live bidding console and run live auctions directly from your website.
API Integration
Your auction management software can seamlessly integrate with LiveAuctioneers' database through this function.