Weekly Auctions of Exceptional Items
How Auctions Work on LiveAuctioneers
LiveAuctioneers allows you to bid in the world's best auctions for art, antiques, luxury and collectibles.
Search from hundreds of thousands of items that match what you're looking for, or simply browse by category and creator to discover one-of-a-kind treasures. You can place bids in advance, or bid in real-time during the live auction through our website and our
iOS
and
Android
apps. Participating in auctions on LiveAuctioneers just takes a few simple steps: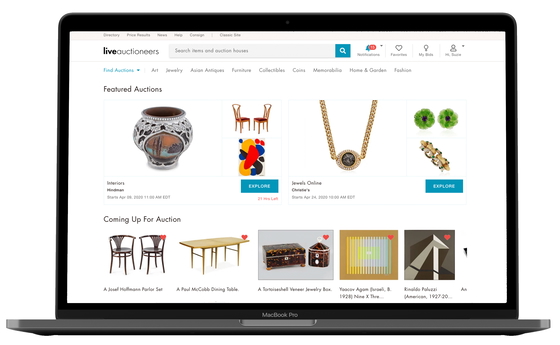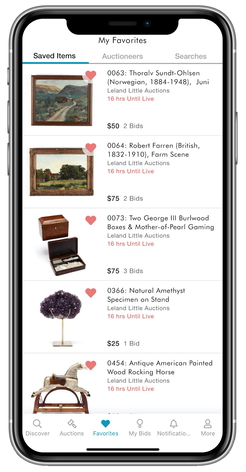 1. Create Your Free LiveAuctioneers Account
Signing up for your free LiveAuctioneers account is easy and secure. Once you've completed your profile on LiveAuctioneers, you can begin participating in online auctions, saving items and following searches. (Note: your information is private and secure. Any credit card information added to your LiveAuctioneers account will not be shared with auction houses.)
2. Follow Searches
Looking for something specific? Type what you're looking for in the search bar and click 'Follow Search' to be notified whenever new items matching your criteria are added to LiveAuctioneers. You can manage your followed searches from your dashboard and in the LiveAuctioneers apps for iOS and Android.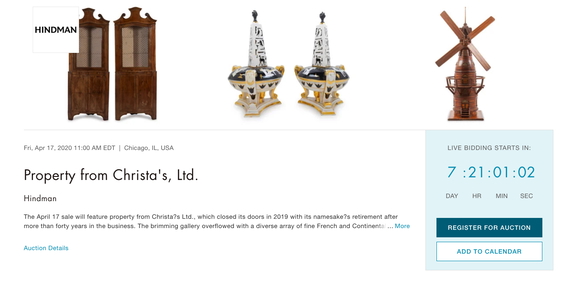 3. Register for Auctions
To actively bid in an auction on LiveAuctioneers, you must register first by clicking 'Register for Auction' on catalog and item pages. You may also place absentee bids in advance of the auction time, which doubles as registration requests if you're not already approved.

Most auction houses approve registrations within 24 hours. Every auction house has different criteria for approval, so it's best to register early in case they require additional information from you. Once approved, any absentee bids you may have placed will be active.
4. Place Your Bids
Each auction house handles shipping and payment differently, so before you bid, be sure to review shipping and payment policies to avoid any surprises. Also be sure to take note of the auction's live bidding start time. This is when live bidding begins, starting with the first lot in the auction.
There are two ways to bid:
Absentee bidding
You can place absentee bids in advance of the live auction. Our hassle-free absentee bidding system ensures
you get the best prices
. Be sure to submit your maximum bid amount before the live auction begins. Your bid stays at the lowest minimum amount required to keep you in the lead, and increases (up to your max amount) only if another bidder places a competing bid.
Live bidding
Your chances of winning are
three times greater
when you bid during the live auction. Live auctions begin at the time indicated on catalog and item pages. To bid live, simply visit the catalog or item at the indicated auction time, and click 'Enter Live Auction'. You will be taken to the bidding console where the live auction is taking place.
Download our 5-star mobile app for
iOS
and
Android
so you can bid anytime, anywhere. Mobile alerts also notify you when your item is coming up for auction so you never miss an important bid.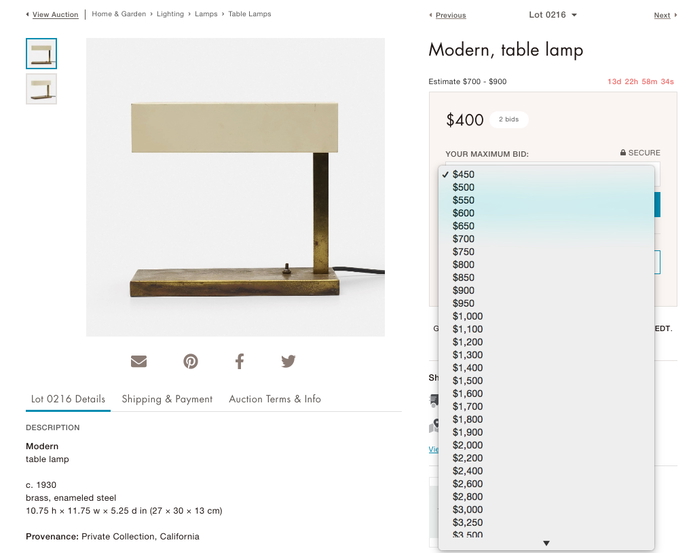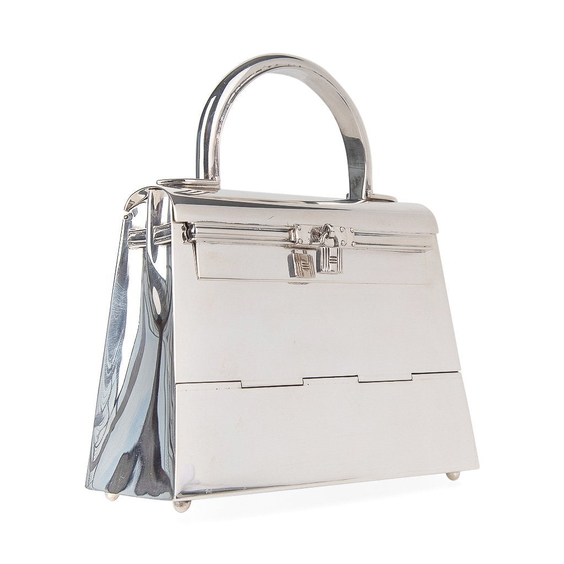 5. Win Your Treasure
You will be automatically notified when you win an item on LiveAuctioneers. Following the sale, you will be able to make your shipping arrangements, and you will be invoiced by the auction house for your item. Your credit card information on LiveAuctioneers is never shared, so auction houses who do not accept online payments via LiveAuctioneers may request additional information from you.
Frequently Asked Questions
We're here to help. If you need more assistance, visit our full knowledge base.
How do I get approved for an auction?
Each auction house has different criteria for approving bidders for their auctions. Make sure your profile information is complete and accurate; adding a credit card to your LiveAuctioneers account can help speed up the approval process. If you were declined from an auction, contact the auction house by clicking 'Ask a question' from the catalog or item page to inquire what additional information is needed to get approved.
What is a buyer's premium?
The buyer's premium is an additional percentage charge that the winning bidder is required to pay. Buyer's premiums vary from auction to auction, typically ranging from 0% to 30%. Buyer's premiums can be found on catalog and item pages
How does bidding work?
You can place absentee bids in advance of the live auction. During the live auction, you can place live bids. LiveAuctioneers' technology prevents you from bidding against yourself, and if someone outbids you prior to the live auction, you'll be notified via email. Note that auction houses have the ability to limit the total value of bids you're able to place in a given auction.
Learn more
about bidding.
Can I cancel a bid?
Yes. To retract a bid, navigate to
My Bids
and select 'Retract' to start the retraction process. Do note that absentee bids cannot be retracted less than 2 hours prior to the listed auction start time.
I'm unsure about the item (authenticity, condition, etc.). What can I do?
If you have any questions regarding an item or an auction, you can contact the auction house by clicking 'Ask a question' from the catalog or item page.
How does communication with an auction house work?
If you have any specific questions regarding an item or a specific auction, you can contact the auctioneer directly through the 'Ask a Question' button. Communication is done through LiveAuctioneers' messaging system, for which you can receive email and mobile notifications whenever you receive new messages. You can manage all your LiveAuctioneers conversations
here
.
How do I know if I've won an item?
You will receive an email notification and it will show up on your profile in the
Won Items
page.
How do I pay for the item I won?
All payment and shipping arrangements are made directly with the auction house. While auction houses typically email you an invoice with payment instructions within 24-48 hours after the end of the auction, you can also contact them directly to follow up on next steps.
If an auction house accepts online payments via LiveAuctioneers, invoices will contain a blue 'Pay Now' button where you can check out via credit card. Otherwise, you will need to either follow invoice instructions or contact the auction house for payment processing.
How does shipping work?
As each auction house's shipping policy may be different, we recommend reviewing the terms and conditions and the shipping policy section of each auction and item page prior to placing bids. While some auctions have their own in-house shipping ability, some may require you to facilitate the shipping process, and others can be pick-up only. If shipping policies are not clear, we encourage you to reach out to the auctioneer directly through the auctioneer's 'Ask a Question' button.
What is the return policy?
Each auction house has their own terms and conditions related refunds and returns, which you can view under the terms and conditions of the auction you wish to participate in. You can also contact the auction house directly through the auctioneer's 'Ask a Question' button.