Weekly Auctions of Exceptional Items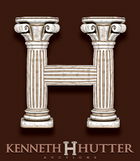 Kenneth Hutter Auction Company, Inc, is the newest and most exciting venture by Kenneth Hutter, previously of Tepper Galleries. Our auction house, located in Mamaroneck, NY, is currently the premier auction house to open in the metropolitan tri-state area. We have a long standing reputation of maintaining the highest standards of integrity and market expertise, while providing personalized service to our clients. We have sustained a level of professionalism and experience that provides fiduciaries the best possible resource for dealing with client assets. At Kenneth Hutter Auctions, we approach every aspect of our business with a rock-solid professionalism and belief that our experience and commitment gives you – our clients – the best possible auction environment. We look forward to doing business with you. OUR PREMISES Conveniently located at 135 Hoyt Avenue in Mamaroneck, NY 10543, (914) 630-7900, Kenneth Hutter Auctions is an essential destination for discriminating collectors, major dealers, leading interior designers, museum curators, and consignors – locally, nationally, and from around the world. 135 Hoyt Avenue is easily reached by car or train, just one block west of the Mamaroneck train station. OUR STAFF We are proud to have as our auction manager Jennifer Elhardt, one of New York's most recognized female auctioneers. She has coordinated record setting auctions for safe-deposit box and legal clientele, including JPMorgan Chase, Dime Savings Bank of Williamsburgh, and many others. In addition, our professional staff includes an exceptional team of specialists, consultants, and coordinators who assist our senior auctioneers, ensuring an exceptional auction process and superior results for our clients. We invite you to contact us to arrange for an appraisal, free of charge, with one of our specialists. You can visit us at your convenience or set up an in-home appraisal. SPECIALTY AUCTIONS In addition to our estate auctions, Kenneth Hutter Auctions also conducts Spe
Upcoming Auctions
Reviews
Past Auctions
Record Results
Upcoming Auctions from Kenneth Hutter Auctions
Kenneth Hutter Auctions has no upcoming auctions.

Follow this

auctioneer to hear about new auctions.
Bidder Reviews for Kenneth Hutter Auctions (17)
8 Latest Top ReviewsSee All
Ann and her staff are quite lovely and run a commendable business-'A nice auction experience (and I'm experienced quite a lot of the converse).