Weekly Auctions of Exceptional Items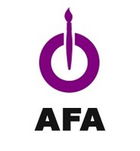 Upcoming Auctions
Reviews
Past Auctions
Upcoming Auctions from Allure Fine Arts
Allure Fine Arts has no upcoming auctions.

Follow this

auctioneer to hear about new auctions.
Bidder Reviews for Allure Fine Arts (8)
8 Latest Top ReviewsSee All
Robert
Hilversum, Netherlands
George
Cleveland Heights, Ohio
Excellent transaction.
Communication glitch was resolved quickly and professionally. Lot perfectly described. This auction house should be the standard.
Hans-Peter
Timmendorfer Strand, Germany
jennifer
Treasure Island, Florida
MIGUEL
Metairie, Louisiana
FANTASTIC AUCTION!!!
This is a special auction house. They were responsive to my questions & requests. They honored their commitments and the auction I bid & won 4 pieces of artwork, their opening bids were fair & affordable. I would gladly join their future auctions provided they keep their opening bids reasonable and competitive with similar art auctions providing COAs. They are also very pleasant people to work with and very respectful. Dr. D
Receipt of item took a long time. When I called number on their website I got Dun and Bradstreet.
Difficult to contact. Finally I went through PayPal and that got their attention. Claimed to have sent item and it was returned as undeliverable. I still have not received my certificate of authenticity. Doubt if I ever will. Won't do business with Allure again.