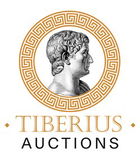 TIBERIUS-AUCTIONS is the new auction house in Vienna. Only a stone's throw away from the imperial Schönbrunn Palace, you will find a rich selection of works of art and antiques from all periods of history in an upscale ambience. Quality before quantity is our credo. Several times a year art auctions take place in our auction house. Our offer ranges from paintings of the Old Masters, the 19th century to the great painters of Classical Modernism and renowned contemporaries. Sculptures from antiquity, Gothic and Renaissance to the 19th & 20th century masters complete our repertoire. Exquisite antiques & Kunstkammer objects complete our assortment.
Upcoming Auctions from Tiberius Auctions
has no upcoming auctions. auctioneer to hear about new auctions.
Bidder Reviews for Tiberius Auctions

(

4

)
3 Latest Top ReviewsSee All
always everything fine!!!!!!!!!!!!!!!!!!!!
always everything fine!!!!!!!!!!!!!!!!!!!!!

everything fine
everything fine

great quality item and smooth transaction
I was highly satisfied with my item and overall it was a very smooth transaction. Tiberus auction house does not have its own in house shipping service, so they make recommendations. Shipping my item with insurance from Austria to the US was several hundred dollars so make sure you keep this in mind when purchasing.