The Dutton History Nationally Recognized since 1959 Since 1959, Dutton Auction & Realty Co. has been involved in the marketing and selling of Real Estate and has sold properties not only in Ohio but throughout the Midwest, Canada, and the Bahamas. At Dutton Auction & Realty Co., we are proud of our reputation for offering quality property to the market place and the attention given to buyers and sellers. We are nationally recognized for marketing Best of Show, Best Advertising, and 2000 Auction of the Year for the Nation. Dutton Auction & Realty Co. provides the finest marketing services in the real estate industry for all types of property, both commercial and residential. We specialize in the sale of unique properties, land & acreage, and Island and waterfront properties Our history includes the sale of Rattlesnake Island, Lake Erie; Middle Island, Canada; Lucky Mount, Bahamas; over 65,000 acres of ranch and recreational land and many other high profile properties. We have become a leader in the use of the Real Estate Auction as a viable marketing alternative. As a seller, we welcome the opportunity to show you how Auction Marketing can work for you. As a buyer, we look forward to seeing you at our next auction. Please review our past auctions to see what we have done for our customers! Our real estate professionals offer solutions to our clients needs. Whether the client needs a timely disposition or even an "arm-length" transaction, our professionals have the expertise and knowledge to achieve the goals for every seller. Please check out our Associate's Page. Joel Dutton has over 25 years experience in successful marketing of Real Estate at auction. Mr. Dutton has been involved in over 2500 Real Estate auctions covering 14 states, Canada and the Bahamas with sales in excess of $500 million. Mr. Dutton is a licensed real estate broker in Ohio and licensed auctioneer in Ohio, West Virginia, and Pennsylvania.
Upcoming Auctions from Dutton Auction & Realty
has no upcoming auctions. auctioneer to hear about new auctions.
Past Auctions from Dutton Auction & Realty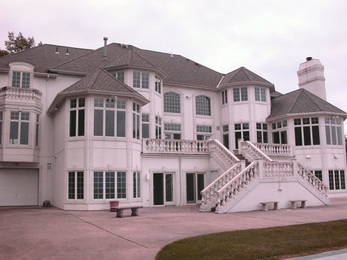 Nov 21, 2007 12:20 PM EST
Navarre, OH, US
Auction Ended