(First Antique & Art Auction House). is a multifaceted Art and Auction company founded in DELAWARE in 2022. As part of our commitment to offer only the highest quality Antique and Art product, we carefully research and supply it in all countries by our consultants. We empower our global neighborhood of collectors to discover, acquire, finance and consign great artwork and uncommon traditional objects. Our reputataion and authenticity is backed by using our unparalleled international community of professionals spanning different categories especially Antique, Contemporary Art, Old Masters, Middle eastern and Islamic Collections, Ottoman Arts, Valuable Jewelry, watches, and many others. We invite you to contact us to examine our carefully selected products. Get in touch. If you have any questions or are looking to be placed on our mailing list for our upcoming featured products and auctions, please reach out via email or through the contact form on this page.
Upcoming Auctions from First Art Auction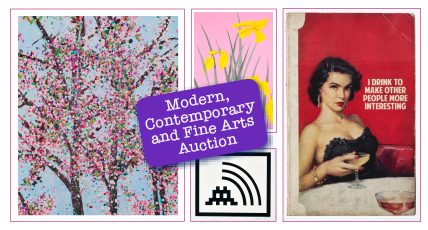 Modern, Contemporary and Fine Arts Auction
In the Last auction of the Year, we offer outstanding works of modern and contemporary fine art. You can examine and bid with confidence on a wide range of originals, lithographs, screen prints and paintings by Classical, modern and contemporary artists that we have carefully selected from every region of the world. If you have any further questions, we welcome you to email or call us. Thank you for choosing First Art Auction.
Starts Dec 15, 2023 12:34 AM EST
Why can't I view the catalog?
Bidder Reviews for First Art Auction

(

7

)
Past Auctions from First Art Auction
Dover, DE, US
Auction Ended
Dover, DE, US
Auction Ended