Helmuth Stone Gallery
TOP RATED
Helmuth Stone Gallery is both a Fine Art Auction House and a boutique Fine Art gallery open to the public in the heart of downtown Sarasota, FL. We bring years of experience running online and live auctions and a passion for the business to our customers to create a unique one-on-one buying and selling experience for each and every client. Consigning: We offer seller's the option to consign via our monthly auctions or the opportunity to consign a piece for retail sale via our downtown gallery. We only charge a selling commission based on a sliding scale of the item(s) value. We charge NO hidden fees, NO advertising fees, NO advertising fees and NO no-sale fees. Our auctions are hosted through multiple online auction platforms to get the most exposure for your item(s). We advertise in multiple Antique and Fine Art publications along with targeted online campaigns to find the collectors searching for what we have to offer each auction. The consignment process is easy and efficient, images of your item(s) can be emailed to us directly or you can set up a house call for us to come in person and go over your collection with you. HELMUTH STONE GALLERY 1467 Main Street Sarasota, FL 34236 Hours of Operation Tuesday - Saturday 10:00am - 6:00pm
Upcoming Auctions from Helmuth Stone Gallery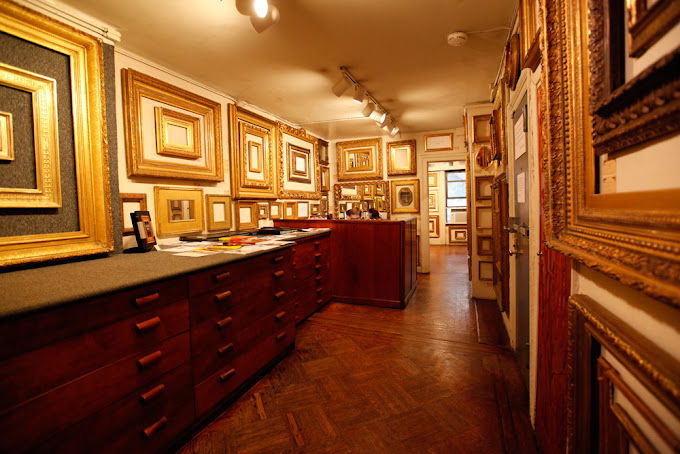 Historic Eli Wilner Gallery Frame Sale
Over 500 frames from the Eli Wilner Gallery (New York City). These are the finest frames in Wilner's collection. This sale will be the most important frame collection to ever be offered for auction. The Wilner collection previously included frames adorning 28 paintings on the walls of the White House, as well as the hand-carved and gilded eagle-crested frame for Washington Crossing the Delaware by Emanuel Leutze, which is currently featured as the focal point of the American Wing at The Metropolitan Museum of Art in New York City. All 550 frames are original period frames collected by Wilner over the span of his 40 year career as a gallery owner.
Starts Jan 28, 2024 2:00 PM EST
Why can't I view the catalogue?
Bidder Reviews for Helmuth Stone Gallery

(

288

)
Record Auction Results for Helmuth Stone Gallery
See All