Weekly Auctions of Exceptional Items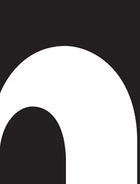 354 Followers
Habatat Galleries was established in 1971 in a suburb of Detroit, Michigan. We are the oldest and largest gallery in the United States devoted exclusively to artists working with glass as their medium. Our 12,000 sq. ft. Michigan gallery is the home of the original International Glass Invitational, which for 46 years has introduced and exhibited the greatest artists working creatively with glass. Our mission is to service collections both public and private. We take an active interest in developing collections and promoting artist whom we feel should be recognized in our generation and beyond. Habatat Galleries - Michigan works with many museums and art centers where we have developed exhibits that have been displayed in over 100 public institutions. Each year we are active in publishing catalogues, from exhibits in the gallery, as well as exhibitions throughout the world. We are proud to offer these important examples of contemporary glass. This auction includes some of the most noted works ever created in the glass medium. The Harvey Littleton "Crown" is one of the most publicized works of glass created in the past 50 years. This collection of contemporary glass artworks offers you the opportunity to acquire the most significant objects created over the last 25 years. Please review these works. Our condition reports are accurate and we are available for any questions that you may have. Information about Habatat Galleries 39th International Glass Invitational Award Exhibition: APRIL 30TH 2010 Each year we try to make the International Invitational an exhibit that reflects the current status of studio glass. We look for social relevance, expansive techniques, fresh visions and innovative concepts. In part, to accomplish this, we send invitations every year to artists that have never exhibited with us. This year we have extended invites to 9 artists that are new to this exhibit. We have also invited 80 artists that have previously exhibited in one or more International Exhibitions. Some are our "signature artists" have exhibited in 25 or more International Invitationals. These artists make this exhibition unique because it is the only gallery survey exhibit in which so many noted artists participate. To add to the quality of works, the exhibit is juried for awards by noted museum directors, curators, collectors and art critics. Each award winning artist is given a museum exhibit and a commemorative hardcover book. This year the Kalamazoo Institute of Arts will host the award winners . The selected jurors are Vicki Wright, Director of Collections and Exhibitions at the Kalamazoo Institute of Arts, Judy and Bruce Bendoff, noted collectors from Chicago, and Lillian Zonars, Independent Curator from Bloomfield Hills, MI. Inviting artists to be a part of this exhibition allows me to contemplate the attributes necessary for being a successful artist and the selection process that dealers and collectors should study. The requirements needed to be an artist of note and the acquisition of the learned fundamentals are essential. Some characteristics are obvious: creativity and focus, an intense drive, and a direction that is recognizable over an entire career. This last observation is vitally important and violated often. It is the reason why regional artists remain regional and that so many talented artists do not achieve recognition. There are several other aspects that are paramount to a significant career. Education is of utmost importance. This is not only to develop skill but to exchange ideas and to understand what has occurred and what is now occurring in the art world. I learned a lesson when in 1973 we had a National Stained Glass Exhibit of highly skilled people, most of who did not go to art school. They seemed unaware that many of their designs and concepts had been previously done with paint. These consummate craftsmen were condemned by the art critics that covered the event. Many stained glass artists have been unable to receive the recognition given to those artists using hot glass. Exposure is another key element to success. This is where the development of a good artist/dealer relationship is essential. No noted artist exists without it. The last important element is simply longevity. All of the truly important artists have long careers. This allows for more exhibitions, more museum collections, and certainly more exposure. It also allows us the ability to observe various bodies of work and view the creative continuum. When choosing artists for the gallery or for this exhibition. In the course of this exhibition's 39 year history, we have watched new talent become the most noted artists working with glass in the world today. As is true every year, I am proud of the diverse selection of artists invited. They represent 19 countries and 90 different thoughts about process and concept. Individually or as a group, they make me proud that I have spent 40 years exhibiting and promoting artists who have chosen glass as their medium. They add meaning to my life and I hope that you share with me the pleasure, enjoyment and challenges that they offer.
Upcoming Auctions from Habatat Galleries
Habatat Galleries has no upcoming auctions. auctioneer to hear about new auctions.
Record Auction Results for Habatat Galleries
See All