Waddington's Auctioneers and Appraisers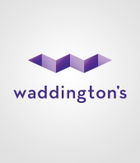 Waddington's Auctioneers and Appraisers
Waddington�s is Canada�s Auction House Providing expert advice to Canadian and international clients for 170+ successful years. In addition to our core fine arts departments, which include Asian, Canadian, Contemporary, International, Indigenous and Inuit Art, Decorative Arts, Fine Jewellery, and Fine Wine and Spirits � we are also renowned for our ability to find or create markets for unique collections such as the contents of Maple Leaf Gardens, Toller Cranston�s Toronto Collection, The William Jamieson Estate Collection, the FXSmith Studio Collection, and many others. Our team of experienced specialists looks forward to assisting you with virtually everything you may want to sell, buy or have appraised.
Upcoming Auctions from Waddington's Auctioneers and Appraisers
has no upcoming auctions. auctioneer to hear about new auctions.