Weekly Auctions of Exceptional Items
Wiederseim Associates, Inc.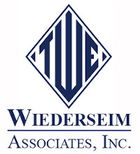 Wiederseim Associates, Inc.
4,014 Followers
Overview Wiederseim Associates, Inc. is engaged in the business of Appraisals of Personal Property for Estate, Insurance, Gifts and Donations, and Family Division purposes. We provide Personal Property Consulting services for the transaction of personal property with the highest financial return for the client. We also offer consignment services where we conduct successful catalogued and on-site sales of antiques, fine arts and accessories for individuals, estates, private collectors, and museums. Background Mr. Theodore E. Wiederseim has current appraisal experience in 18th and 19th Century Fine American and Continental Furniture, Period Accessories, American Paintings, Nautical Items, Silver, Oriental Rugs, Pottery, Porcelains, and General Household Goods. Mr. Wiederseim has attended Salisbury University, and is a Commonwealth of Pennsylvania licensed (Certificate Number AU-003361-L) and bonded Auctioneer, and member of the Appraisers Association of America. His professional history includes over twenty years of personal experience in the Antiques Industry, with seven years as an Associate of a regional Appraisal and Auction Firm. Additionally, Mr. Wiederseim has testified as an expert witness in the United States Court of Law. Mr. Wiederseim Has performed Appraisal and Auctioneering services for Law Firms, Museums, Insurance Companies and Private Parties within the Middle Atlantic Region.
Upcoming Auctions
News
Reviews
Past Auctions
Record Results
Upcoming Auctions from Wiederseim Associates, Inc.
Wiederseim Associates, Inc. has no upcoming auctions.

Follow this

auctioneer to hear about new auctions.
Bidder Reviews for Wiederseim Associates, Inc. (137)
8 Latest Top ReviewsSee All
Jason
Moorestown, New Jersey
JANET
Harpers Ferry, West Virginia
Great experience with this auction house.
So helpful.
Barbara
Newtown Square, Pennsylvania
Eric
Westernville, New York
Robert
Ocean City, New Jersey
Wonderful-Very helpful-beautiful photographs-They were considerate on all fronts!!!
A wonderful experience-of the first order and I buy from every major auction-William G.
Lynn
Port Orchard, Washington
Highly ethical auction house
I had a wonderful experience with Wiederseim. I really feel that the measure of a person or company is how they react when something goes wrong. There was an issue with my won lots that was outside of their control, they went out of their way to explain the problem to me and to make it up to me. They showed a high level of integrity and customer service. I am a very happy customer and looking forward to bidding again.
News about Wiederseim Associates, Inc.