Wiederseim Associates, Inc.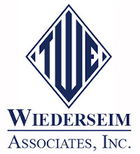 Wiederseim Associates, Inc.
TOP RATED
Overview Wiederseim Associates, Inc. is engaged in the business of Appraisals of Personal Property for Estate, Insurance, Gifts and Donations, and Family Division purposes. We provide Personal Property Consulting services for the transaction of personal property with the highest financial return for the client. We also offer consignment services where we conduct successful catalogued and on-site sales of antiques, fine arts and accessories for individuals, estates, private collectors, and museums. Background Mr. Theodore E. Wiederseim has current appraisal experience in 18th and 19th Century Fine American and Continental Furniture, Period Accessories, American Paintings, Nautical Items, Silver, Oriental Rugs, Pottery, Porcelains, and General Household Goods. Mr. Wiederseim has attended Salisbury University, and is a Commonwealth of Pennsylvania licensed (Certificate Number AU-003361-L) and bonded Auctioneer, and member of the Appraisers Association of America. His professional history includes over twenty years of personal experience in the Antiques Industry, with seven years as an Associate of a regional Appraisal and Auction Firm. Additionally, Mr. Wiederseim has testified as an expert witness in the United States Court of Law. Mr. Wiederseim Has performed Appraisal and Auctioneering services for Law Firms, Museums, Insurance Companies and Private Parties within the Middle Atlantic Region.
Bidder Reviews for Wiederseim Associates, Inc.

(

223

)
Record Auction Results for Wiederseim Associates, Inc.
See All