Weekly Auctions of Exceptional Items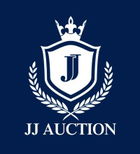 JJ Auction Inc is a premier auction house based in New York. Our auction house offers only high quality antiques and fine arts. We specialize in Asian antiques including ceramics & porcelain, bronze statue, jewelry, Chinese paintings & calligraphy etc. We offer clients the extraordinary opportunity to bid on all auctions, live in real time, from anywhere in the world. JJ Auction Inc. accepts quality consignment. With our technology, JJ Auction Inc is able to market your items to the global marketplace with live online auctions. We hold auctions throughout the year, making it easier for you to buy and sell. Along with our excellent team of dedicated professionals, we commit to helping you have a successful auction experience.
Upcoming Auctions
Reviews
Past Auctions
Record Results
Upcoming Auctions from JJ Auction Inc.
JJ Auction Inc. has no upcoming auctions.

Follow this

auctioneer to hear about new auctions.
Bidder Reviews for JJ Auction Inc. (27)
8 Latest Top ReviewsSee All
Great Auction house
JJ Auction Inc. is my favorite auction house for Chinese artworks and ceramics out of the many other auction houses I frequent. I'm a reseller and I spend a lot of time at auctions, and I have found that JJ Auction Inc. has consistently listed high quality lots at reasonable prices, and they are attentive to bidder condition concerns. Their in house shipping itself is a considerable enticement to attend their auctions they always pack things well and ship promptly. You'll find no better auction house on the internet, I highly recommend them.
Anh-Tuan
Alameda, California
Michael
San Francisco, California
Meryam
University Place, Washington
Reliable auction House, helful with problem lots, wide selection of high quality lots.
Great auction House I'm a regular visitor at their auctions for some time now.