Offering artifacts dating to the Neolithic era through to Republic Period, Global Auction sales of Chinese ceramics and works of art showcase centuries of Chinese history. Held throughout the year in San Francisco, USA and on the biggest and most prominent online auction platforms, they attract a wide audience of collectors and connoisseurs vying for pieces as diverse as archaic bronzes, important lacquer and ceramics from a wide range of dynasties. Our global team of specialists is unrivaled in expertise and experience in sourcing works of art of the utmost significance and provenance. We are also renowned for being entrusted with some of the world's most important private collections., Please do not hesitate to get in touch to find out more about buying or selling Chinese ceramics and works of art at auction, or to discuss private sales.
Upcoming Auctions from Global Auction Inc.
has no upcoming auctions. auctioneer to hear about new auctions.
Bidder Reviews for Global Auction Inc.

(

10

)
3 Latest Top ReviewsSee All
Global Auctions did a great job.
Global Auctions was easy to reach, answered questions and arranged shipping quickly.

Exquisite Jade Bowls
These spinach jade cups are so delicate and translucent. Just gorgeous! These guys did a great job packing them too, considering how fragile they are. Very friendly service and very fair pricing. HIGHLY RECOMMEND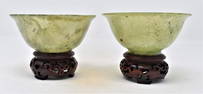 ITEM PAID NOT BEEM DELIVERED, NOT SHIPPED
I have paid for this meiping vase 5 days ago, and keep contacting with the Global auction house, asking to ship my vase, but no responed handling the shipping.

Record Auction Results for Global Auction Inc.
See All