Alexander Auctions & Real Estate Sales

Alexander Auctions & Real Estate Sales
Founded in 1963, Alexander Auctions & Real Estate Sales has handled over 2,400 auctions consisting of real estate, farm equipment, personal property estates, business liquidations and industrial sales. Extremely active in the selling of farm and development land, acreage tracts, residential and commercial properties throughout West Tennessee and surrounding states, Alexander has developed, and maintains, a clientele that is interested in all types of land and properties. COMPANY PROFILE: Alexander Auctions and Real Estate Sales, a full service real estate and auction company, was founded in 1963 by Marvin E. Alexander. Over 2,400 auctions have been handled over the past 33 years consisting of the following: * real estate * farm & construction equipment * personal property estates * business liquidations * industrial sales * antique estates * livestock 60% of auctions conducted are for real estate and Marvin Alexander has been very active in developing small acreages and numerous subdivisions in the Martin/Obion County/Henry County areas of Western Tennessee. Alexander Auctions and Real Estate Sales is also a real estate agency in the business of selling and listing homes, businesses, farms, development and commercial properties on a commission basis for individuals, banks and land institutions. The Company also appraises residential and commercial properties, as well as farms, land, development land and acreage tracts. MEMBERSHIPS & AFFILIATIONS: * Certified Auctioneers Institute * National Auctioneers Association * Tennessee Auctioneers Association * Kentucky Auctioneers Association * Tennessee & National Realtors Associations * Canadian Auctioneers Association * National Assoc. of Independent Fee Appraisers * TAA Past President, 1976-77 * NAA, Board of Directors, 1982-85 * Martin Industrial Board, Ex Officio Board * Masonic Lodge, Al Chymia Shrine Temple, Memphis, TN * Member Goodwill Shrine Club, Martin, TN * Weakley & Obion Counties, Board of Realtors, Past President * University of Tennessee at Martin Century Club * University of Tennessee Rodeo Booster Club Marvin E. Alexander Founder of Alexander Auctions & Real Estate Sales Marvin's 36 years as a licensed auctioneer and real estate broker have earned him a reputation for tireless marketing efforts and top results for his clients. His knowledge of the auction business assures you of getting the highest price for your property. Marvin was chosen the 1997 All Around World Champion Auctioneer at Calgary, Canada in July, 1997. He was chosen 1989 International Auctioneer Champion at the National Auctioneers Association, July 1989, Cincinnati, Ohio. Marvin is a graduate of the Reisch American School of Auctioneering, Certified Auctioneers Institute (CAI) and has taken courses for the Certified General Real Estate Appraisal and United Standard of Professional Appraisal Practice. He is also a National Auctioneers Association and state auctioneer's association seminar instructor and has conducted seminars across the United States sharing his wealth of knowledge and expertise. LuEllen Alexander is also active in the business working in the office and as a cashier at the auctions. Chet and Mark Alexander are also licensed auctioneers and affiliate real estate brokers. Alexander Auctions and Real Estate Services offers three (3) principal licensed auctioneers, three (3) real estate brokers, two (2) affiliate real estate brokers and a complete staff of office and bid assistant personnel to service your needs.
Upcoming Auctions from Alexander Auctions & Real Estate Sales
has no upcoming auctions. auctioneer to hear about new auctions.
Past Auctions from Alexander Auctions & Real Estate Sales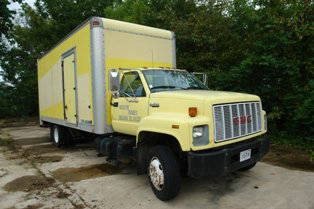 Martin, TN, US
Auction Ended