Weekly Auctions of Exceptional Items
Connecticut Firearms Auction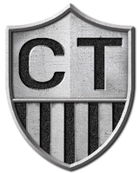 Connecticut Firearms Auction
1,641 Followers
Upcoming Auctions
Reviews
Past Auctions
Record Results
Upcoming Auctions from Connecticut Firearms Auction
Bidder Reviews for Connecticut Firearms Auction (67)
8 Latest Top ReviewsSee All
Brian
Cape Girardeau, Missouri
Good communication and prompt service!
great business people
connecticut firearms auction is the best experience i have ever had no bs on time shipping great packing cant wait to do businessagain thank you
William
Asheboro, North Carolina
Ryan
Hilton Head Island, South Carolina
Great Auction Experience
Description and photos were entirely accurate. Shipping was at a very reasonable price and faster than expected. A perfect experience purchasing from this auction house
John
Whispering Pines, North Carolina
Fast accurat shipping and listing.
Well done. Got my item fast safe and at a good cost.
Reasonable and good auction.
Thanks
William
Port Saint Lucie, Florida
Getting a response in a timely matter.
Great to deal with great people