Armadillo Distribution Enterprises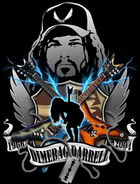 Armadillo Distribution Enterprises
Armadillo Enterprises, Inc. is a manufacturer and distributor of guitars, basses, acoustic guitars, and drum products based in Tampa, FL. Since 1994, it has been our goal to offer the broadest range of musical products to our customers, and provide world-class customer service. We hope you like the new website design; we're working on creating a dealer login area where our valued retail partners can check inventory, view specials, and see other information that will help you plan your Dean, Luna, and ddrum business. Check back often!
Upcoming Auctions from Armadillo Distribution Enterprises
has no upcoming auctions. auctioneer to hear about new auctions.
Past Auctions from Armadillo Distribution Enterprises
Tampa, FL, US
Auction Ended