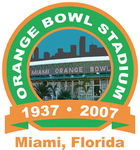 Dreams, Inc. is a 27-year old vertically integrated sports memorabilia and licensed products firm. It is the parent, public holding company of several operating divisions with some of the strongest and most recognized brands in the field. They include Mounted Memories, Field of Dreams®, FansEdge®, Pro Sports Memorabilia, The Greene Organization, Stars Live 365, Unique Images and Malcolm Farley Art.
Upcoming Auctions from Dreams, Inc.
has no upcoming auctions. auctioneer to hear about new auctions.
Past Auctions from Dreams, Inc.