46: Inventor SAMUEL COLT - RARE Autograph Ltr Signed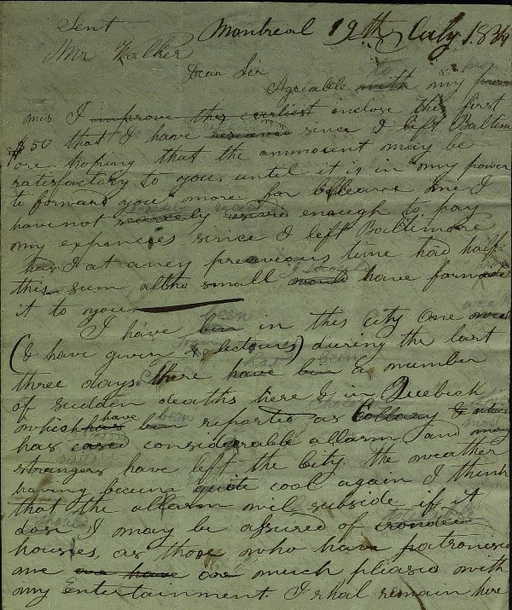 See Sold Price
Don't Miss Your Next Treasure.
Set up a search alert to hear when The Written Word Autographs lists new auctions.
Auction ended on April 12th, 2008 UTC
46: Inventor SAMUEL COLT - RARE Autograph Ltr Signed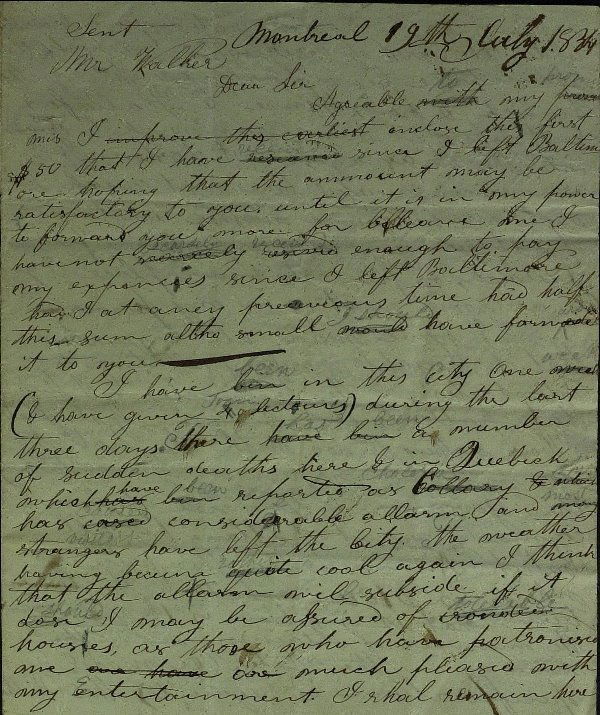 Samuel Colt (1814-1862) Inventor and industralist. Colt created the 19th-century handgun, and the successful gun company which bore his name. Colt was 16 years old and sailing on a ship to India when he carved a model of a single-barreled pistol with automatically revolving chambers. The idea was to enable the pawl attached to the hammer of a percussion gun to move as the gun was cocked, turning the cylinder mechanically. Colt thus became the inventor of what would be the definitive part of the first successful revolver. Colt returned to Boston in 1831 with a model of his projected revolver. With money from his father he had two prototypes fabricated, but the first failed to fire and the second exploded. Out of funds, Colt had to scrimp to make his living and to continue the development of his revolver, which he was certain would make him a fortune. His exposure to chemistry had introduced him to nitrous oxide, or laughing gas. Colt now set himself up as the "celebrated Dr. Coult of New York, London and Calcutta" and for three years toured Canada and the United States as "a practical chemist," giving demonstrations for which he charged twenty-five cent admission. Those who inhaled the gas became intoxicated for a few minutes and would perform ludicrous feats, to the delight of the audience. In the meantime, Colt had hired John Pearson of Baltimore to make improved models of his revolver but he was at his wits' end trying to keep himself and the constantly grumbling Pearson going. Borrowing a thousand dollars from his father, Colt went to Europe and obtained patents in England and France. In 1836, Colt received U.S. Patent No. 138 for his revolver.The following is believed to be draft (there are have numerous line-outs and corrections by Colt) of an autograph letters signed, written while "Dr. Coult" was in Canada to "Mr. Walker," believed to be Samuel Hamilton Walker (1817-1847) Walker served as captain of the inactive Company C of the United States Mounted Rifles until the outbreak of the Mexican War. Colt credited Walker with proposed improvements. The new six-shooter was named the Walker Colt. This and the following lote are exceedingly rare and the only known examples of correspondence signed with his Coult "stagename"! 7" x 8 ¾" four page, autograph letter signed, "Saml. Coult," Montreal, July 19, 1834. "…I have been in this city One Week (I have given four lectures) during the last three days. There has been a number of sudden deaths here & in Quebeck which have been reported as Collory this has caused considerable alarm… I have made all inquiries that I thought necessary relative to Patent rites in the Provinces…I sent $5 to Mr. Wm W. Tryon of Philadelphia for a rifle Barrel & 1 dozen purcusion nipples & requested him to forward them to you in Baltimore. (if they have not arrived I wish you to write to him for them)…I want Mr. Pearson to cut 7 or 8 inches from the small end of the barrel & make a pistol of it to carry 6 charges agreeable to the instructions I gave him before I left Baltimore & make a Rifle from the rest of the Barrel that will carry 8 charges….
Discover Items You'll Love