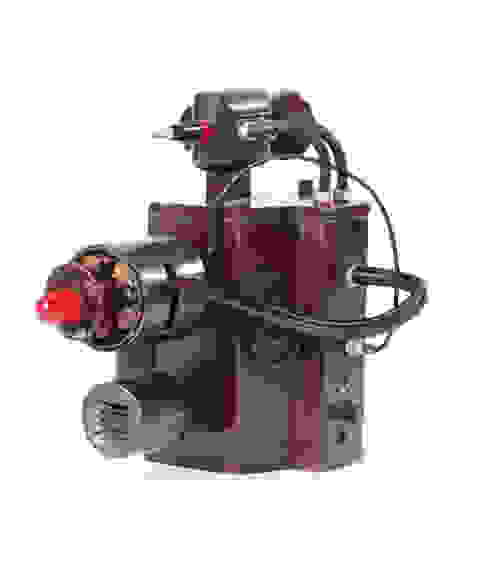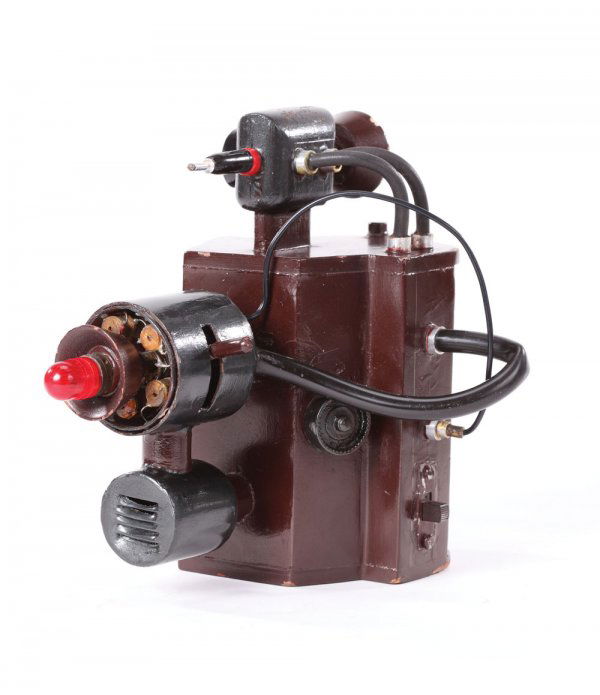 Item Details
Description
940. Kyle MacLachlan "Paul Atreides" hero Weirding Module from Dune. (Universal, 1984) An exceedlingly rare and important weapon from the monumental classic Dune, based on the Frank Herbert bestsellers. This Weirding Module was used by Kyle MacLachlan "Paul Atreides" in the early part of the film when he practices against "the fighter". It would amplify the user's voice into deadening sound waves. Once on the planet Dune, Paul constructs this version from blueprints taken from his home planet Atreides. Constructed of maroon-painted resin and wood with black rubber tubing, machined aluminum connectors (for the tubing), internal wiring, a side switch and internal rheostat. Some internal wires are disconnected and the Module does not illuminate but could be easily repaired. It measures 8 in. tall x 8 in. long x 4in. wide. A rare opportunity to own the prop weapon that saved the Atreides Empire!
Kyle MacLachlan Paul Atreides Weirding Module from Dune
2 bidders are watching this item.
---
Shipping & Pickup Options
Ships from Calabasas, CA, United States
---
---
Related Searches