Tonya Cameron Auctions - TAC Auctions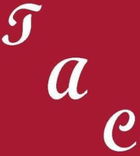 Tonya Cameron Auctions - TAC Auctions
TAC AUCTIONS, headed by Tonya A. Cameron, is a full-service auction gallery specializing in decorative and fine arts antiques and choice collectibles. Cameron conducts antiques and benefit auctions throughout the New England and tri-State area. Her benefit and charity auctions have helped to raise hundreds of thousands of dollars for non-profit organizations. She is a Board Director of The Massachusetts Auctioneers Association, a qualified USPAP Appraiser in personal property with accreditation by The Appraisals Standards Bureau, recognized by the IRS. Several times a year, T A C Auctions conducts specialty sales including auctions of vintage clothing, accessories and textiles, jewelry, vintage and antique toys/dolls, coins, and maritime collectibles. Our in-gallery double-screen PowerPoint presentation and live-auction support staff ensure that our buyers have access to great detail in items of interest at auction time. Our focus is customer service, and we boast a reputation for integrity, accuracy and dependability. Clients find an exciting and enjoyable atmosphere as they browse our gallery on auction nights with an array of beautiful items including decorative and fine art, porcelain, glass, silver and bronze, paintings, jewelry, furniture, lighting and so much more. Be sure to check our schedule for coming events! T A C is fully licensed bonded and insured. We offer broom-clean estate services from basements to attics and from condos to the largest of homes. Our client base includes realtors, lawyers, estate executors, charities, bankers, civic groups, collectors, as well as private individuals. We invite you to buy, sell or consign to one of our upcoming auctions. Our beautiful full-color brochures and postcards, combined with local and national advertising, and a large and loyal client base, resulting in well-attended auctions. We offer competitive commission rates and fast payment. One item or an entire estate is welcomed. Feel free to contact us. Free verbal appraisal d. or by appointment.
Upcoming Auctions from Tonya Cameron Auctions - TAC Auctions
has no upcoming auctions. auctioneer to hear about new auctions.
Bidder Reviews for Tonya Cameron Auctions - TAC Auctions

(

28

)
Record Auction Results for Tonya Cameron Auctions - TAC Auctions
See All