Weekly Auctions of Exceptional Items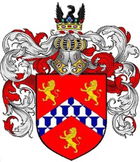 Connoisseur Online is in the business of locating, appraising and purchasing estates globally, then offering the individual items from the estates, and the estates themselves, through live auctions. We pay our consignors immediately and expect the same from our bidders. Please pay the day you receive your invoice. We now offer FREE SHIPPING for items less than 5lbs, shipped within the contiguous USA and with $100 of complimentary insurance coverage. Items shipped outside the US or weighing more than 5lbs will have a shipping quote provided at a discounted USPS or UPS rate. Shipping is done in most cases in-house. Because of the sheer volume, and our determination to get you the lowest rates, shipments are packaged or crated and generally go out two-weeks from the first work day after purchase. The amount of time that an item takes to get to a client depends on the location of the client, the carrier used, and whether or not the customer wants expedited service (at a much higher cost). From the time that funds are received from CC companies or PayPal, a package will leave one of our facilities within 14 work days as a general rule.
Upcoming Auctions
News
Reviews
Past Auctions
Record Results
Upcoming Auctions from Connoisseur Auctions
Bidder Reviews for Connoisseur Auctions (177)
8 Latest Top ReviewsSee All
Emily
Silver Spring, Maryland
Maria
Sunnyvale, California
James
Kansas City, Missouri
Stan
South Gate, California
darryl
Niagara On The Lake, Canada
EXCELLENT KEPT HIS WORD TO THE "T" DEAL WITH TRUST!
EXCELLENT KEPT HIS WORD TO THE "T" DEAL WITH TRUST!