Weekly Auctions of Exceptional Items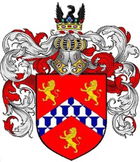 Connoisseur Online is in the business of locating, appraising and purchasing estates globally, then offering the individual items from the estates, and the estates themselves, through live auctions. We pay our consignors immediately and expect the same from our bidders. Please pay the day you receive your invoice. Shipping is done in most cases in-house. Because of the sheer volume, and our determination to get you the lowest rates, shipments are packaged or crated and generally go out two-weeks from the first work day after purchase. The amount of time that an item takes to get to a client depends on the location of the client, the carrier used, and whether or not the customer wants expedited service (at a much higher cost). From the time that funds are received from CC companies or PayPal, a package will leave one of our facilities within 14 work days as a general rule.
Upcoming Auctions
News
Reviews
Past Auctions
Record Results
Upcoming Auctions from Connoisseur Auctions
Bidder Reviews for Connoisseur Auctions (191)
8 Latest Top ReviewsSee All
Elizabeth
Oswego, New York
Very prompt service
My items were exactly as advertised and I received them very quickly
JOSEPH
Sherman Oaks, California
REVIEW
It has been convenient and trouble free working with Connoisseur Auctions company. No hassle and worry free!
Laurie
Sudbury, Massachusetts
Nice Ad-Needed More Cardboard or a DO NOT BEND Note on Box
Arrived bent in our mailbox. We were able to flatten it after several days. I wrote suggest the above headline, but they ignored what I said, & kept asking for a photo. Next time, they may not be so lucky! A creased ad has little value!
Excellent communication
Excellent transaction and communication.